What's a farm playdough kit?
Well, it's exactly what it sounds like – a kit filled with farm-themed playdough and miniature animals and tools to create an imaginative farm playset.
Farm playdough kits are perfect for stimulating your child's creativity all while developing their fine motor skills.
List of Themed Playdough Kits (including mermaid, unicorn, birthday, construction, camping, dinosaurs, airplanes, and more!)
In this post, we will explore the benefits of farm playdough kits for kids, and why moms should get one for their little ones.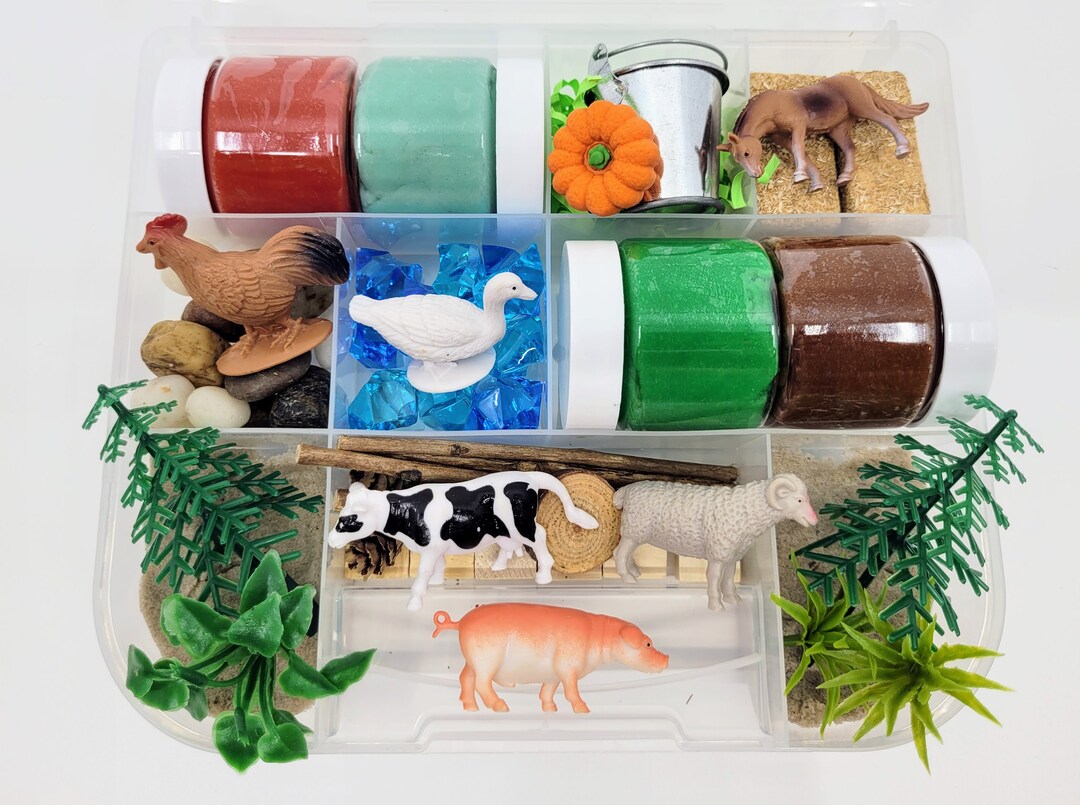 Farm Playdough Kit
Farm playdough kits encourage creativity and imagination
The beauty of playdough is that it allows children to explore and create whatever comes to their mind.
With a farm playdough kit, kids can envision a farm scene and bring it to life with their hands.
They can build stables, barns, and fences, and create entire fields of crops, and pastures filled with grazing livestock.
Farm playdough kits are excellent for inspiring curiosity, creativity, and imagination in children, making it a great tool for their creative growth.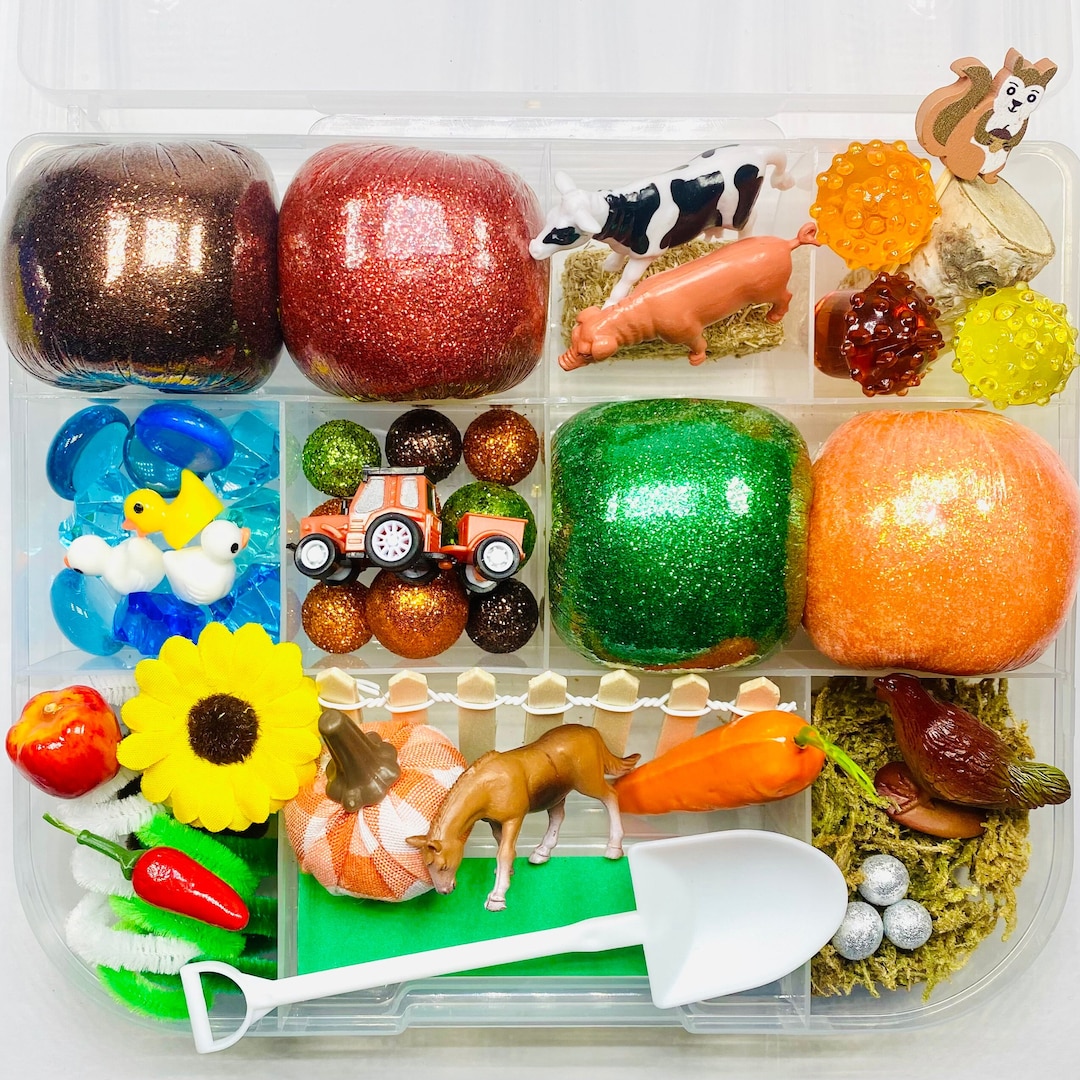 Farm Playdough Kit
Farm playdough kits improve fine motor skills
Playing with farm playdough kits can also contribute to your child's physical development, particularly in fine motor skills.
The kit's miniature tools, animals, and other accessories require children to use their hands, which help improve their hand-eye coordination, grip strength, and other motor skills.
Getting creative with farm playdough also helps strengthen finger muscles, an essential skill for writing.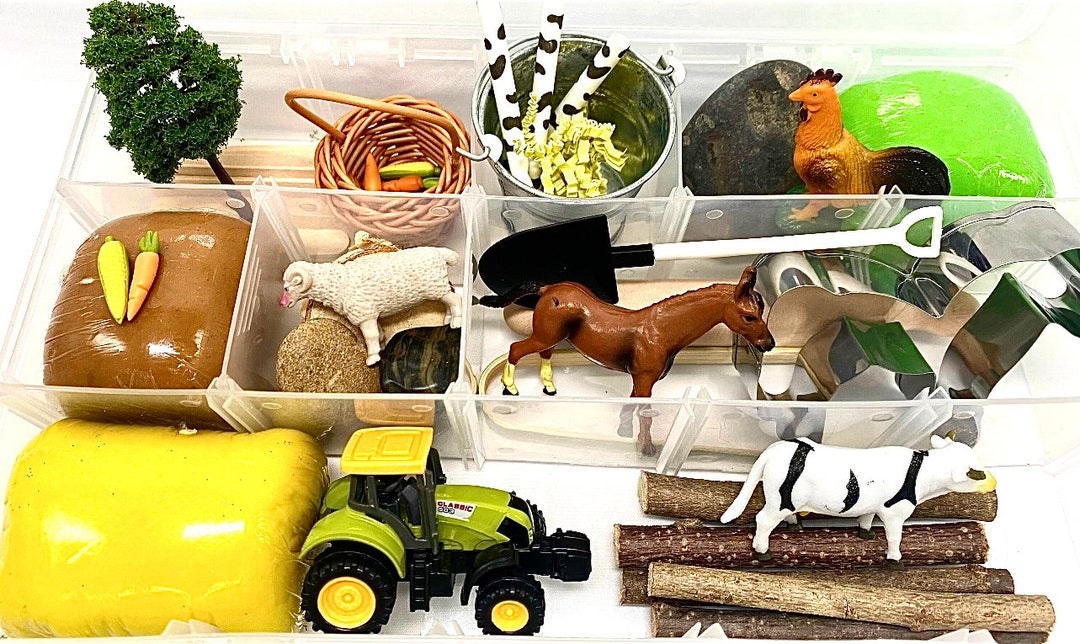 Farm Playdough Kit
Farm playdough kits increase vocabulary and language skills
Playing with a farm playdough kit provides great opportunities for parents to introduce new words and concepts to their children.
Since these kits often come with various farm animals and tools, parents can take the opportunity to teach their children about different farm animals, their names, and distinct characteristics.
These conversations can help broaden your child's vocabulary, improve their language skills and increase their knowledge.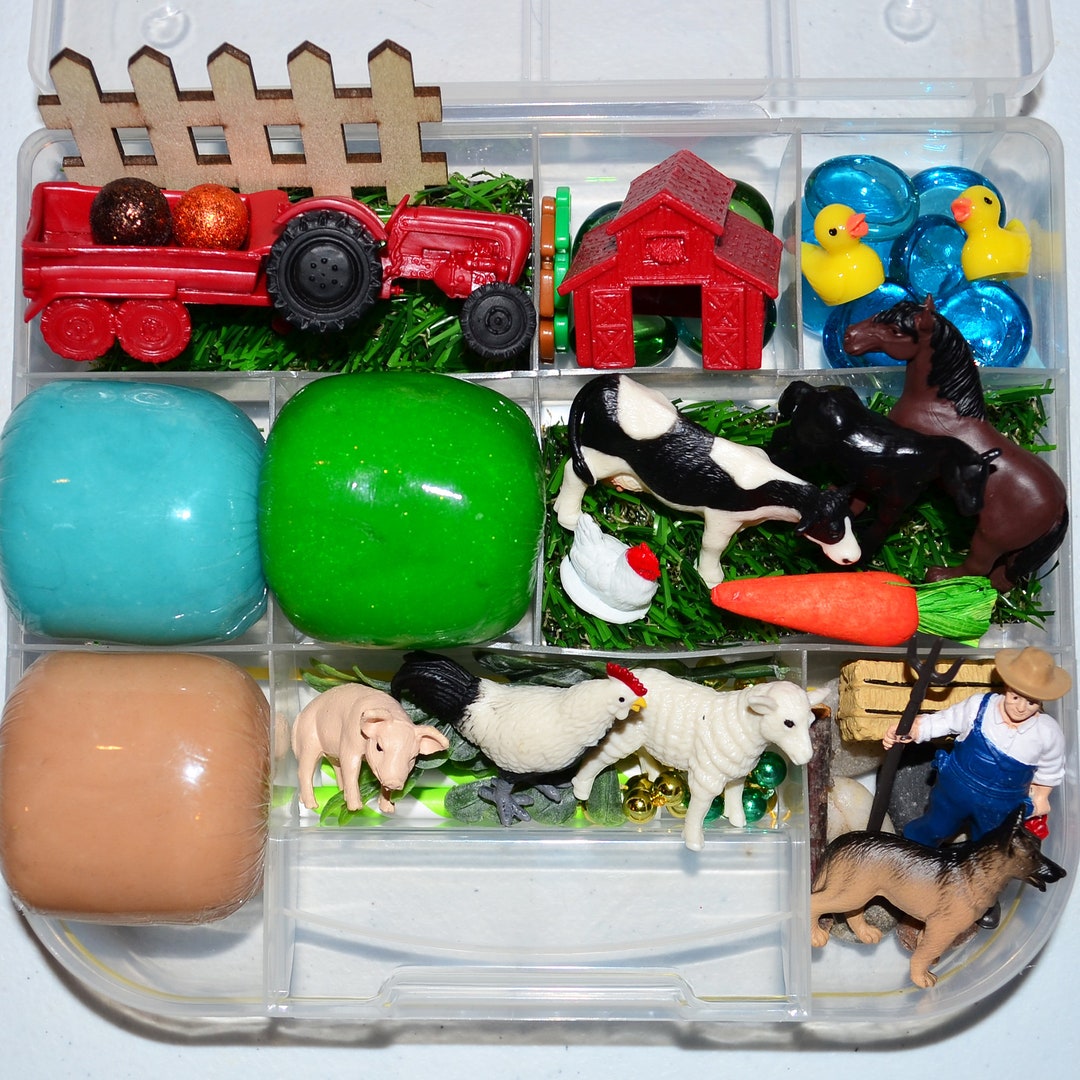 Farm Playdough Kit
Farm playdough kits provide quality bonding time
Farm playdough kits offer a fun and interactive way for parents to bond with their children.
Parents can sit with their kids and work on the farm playset together, sharing their imaginations and laughing as they spend quality time together.
It's also a great way for parents to foster their children's emotional growth in a positive, stress-free manner.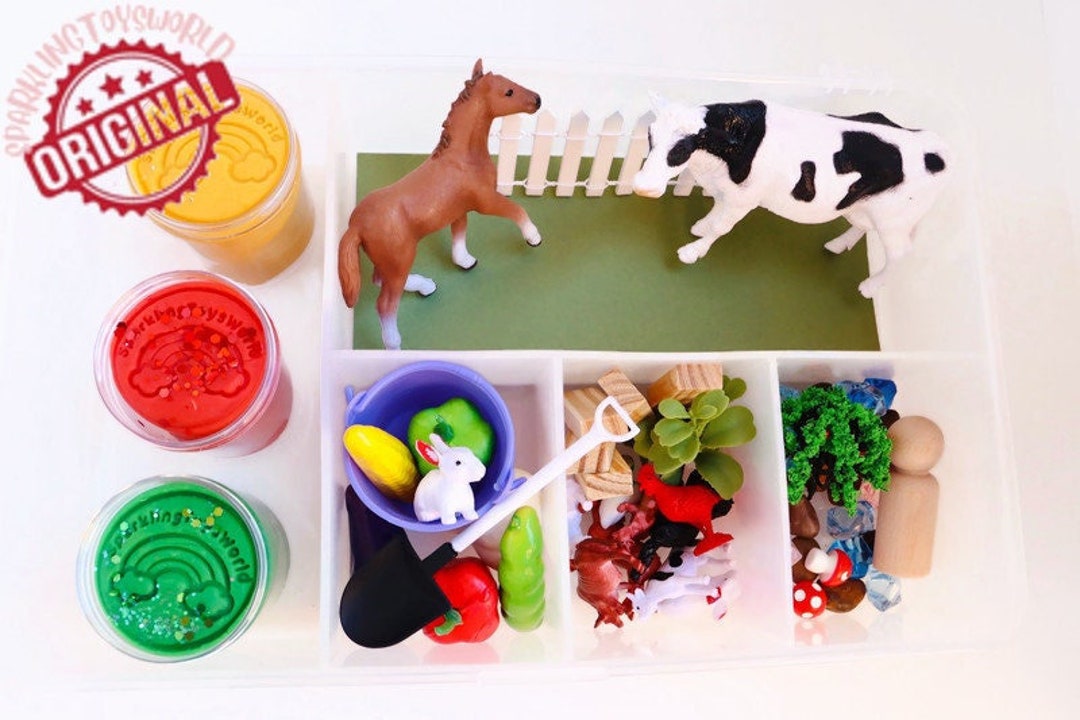 Farm Playdough Kit
Farm playdough kits are educational and fun
Farm playdough kits are the perfect combination of education and entertainment for kids.
These kits provide a fun way for children to learn new skills, explore new concepts, and develop social and emotional skills.
Parents can rest easy knowing their child is engaged in meaningful play that's contributing to their development in various areas.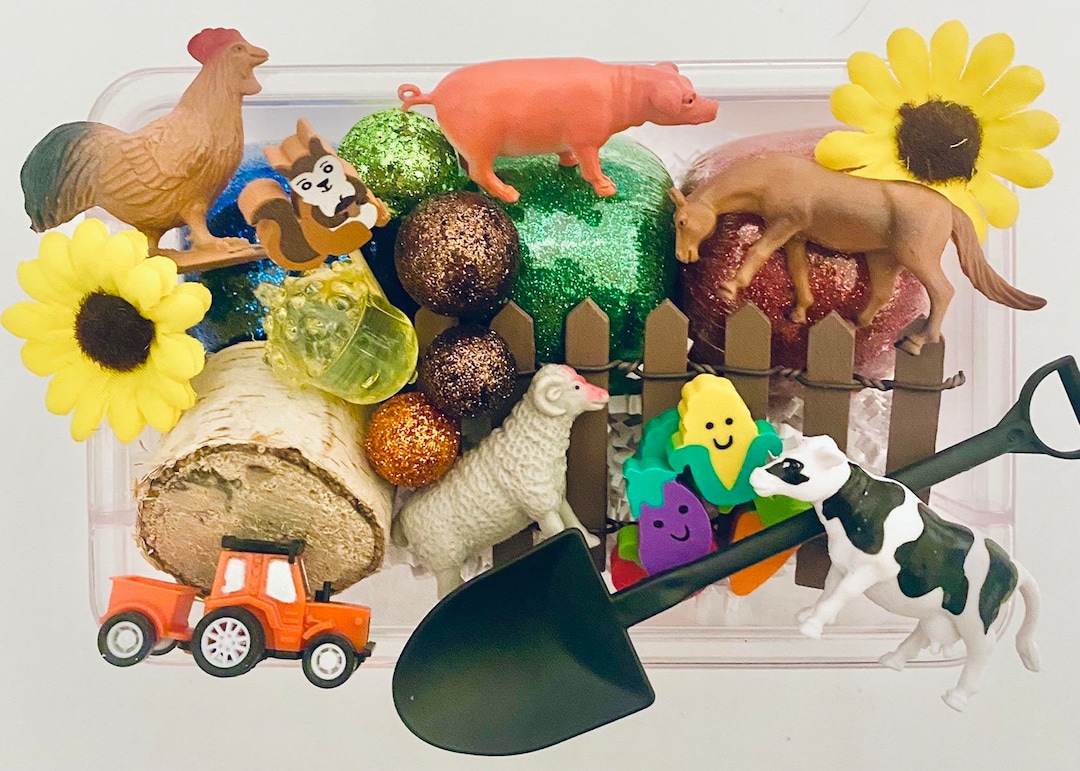 Farm Playdough Kit
Shop now for your playdough kit!
Farm playdough kits are an excellent investment for moms seeking to encourage their child's creativity, development, and learning.
By providing a fun and interactive way to learn about farm animals, improve fine motor skills, expand vocabulary, bond together, and learn new educational concepts, these kits can help your child grow into a well-rounded individual.
Why not give farm playdough kits a try and see how playful, imaginative, educational, and fun they can be?
Plus, you might even enjoy building a farm playset with your child as well!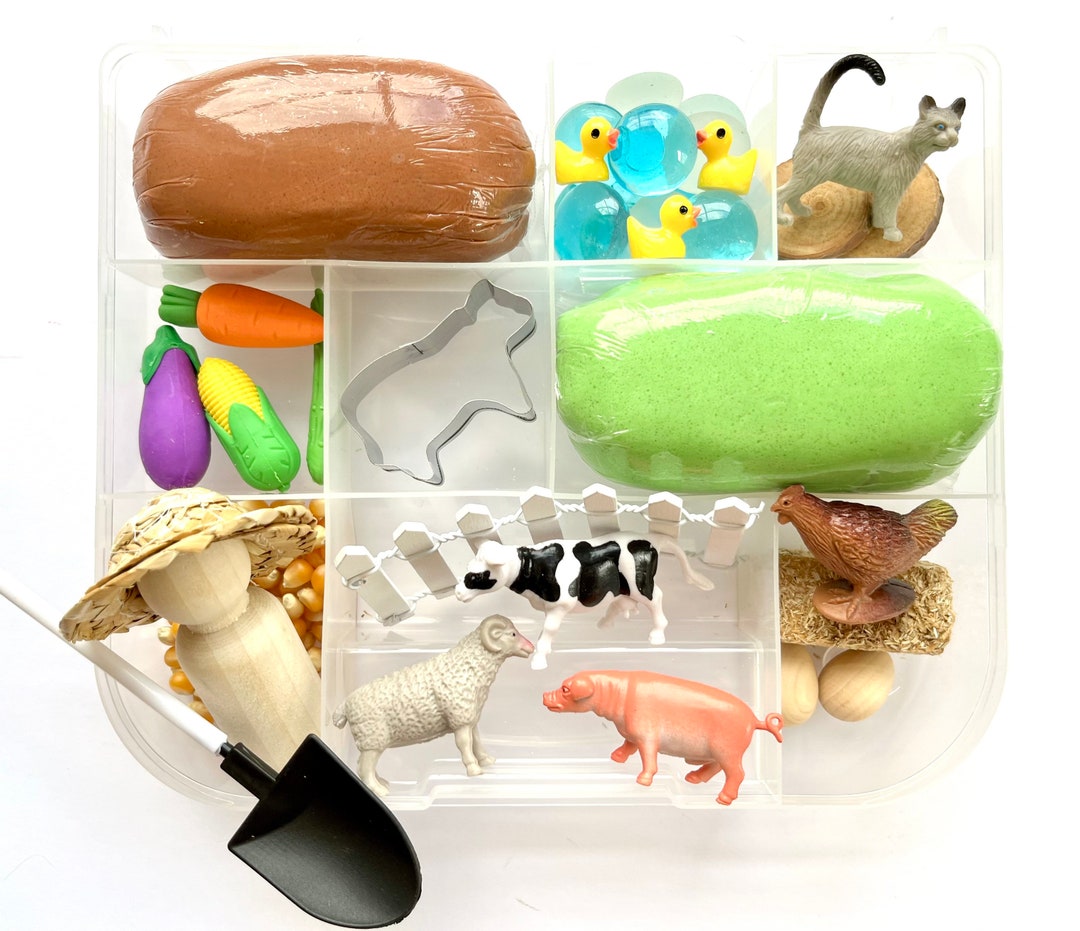 Farm Playdough Kit