The spring season is approaching here in the Pacific Northwest! It's been a cold winter here and I'm ready for more sunshine as well as longer days. When spring approaches, I get a little motivated to start bringing out the craft supplies for the kids so that we can get creative and spend time together as a family. My girls LOVE working on crafts and activities. They can take just about anything and create something with it. They find items I place in my recycle bin and ask if they can create a project out of it!
I like to plan out cute crafts and activities for my girls to work on during the year. Our favorites include making shaving cream rain, making our own colorful sand and make our own liquid sidewalk chalk! Check out this cool color changing milk experiment.
Here's a fun and easy baking soda and vinegar science experiment to do with the kids! We call it "Fizzy Fun!" My girls love this activity, especially on a rainy day. It can be somewhat messy, so make sure you supervise your child during this activity!
Colorful Baking Soda and Vinegar Science Experiment
Here's what you'll need: 
1 box of baking soda
vinegar
small pan
3-4 small bowls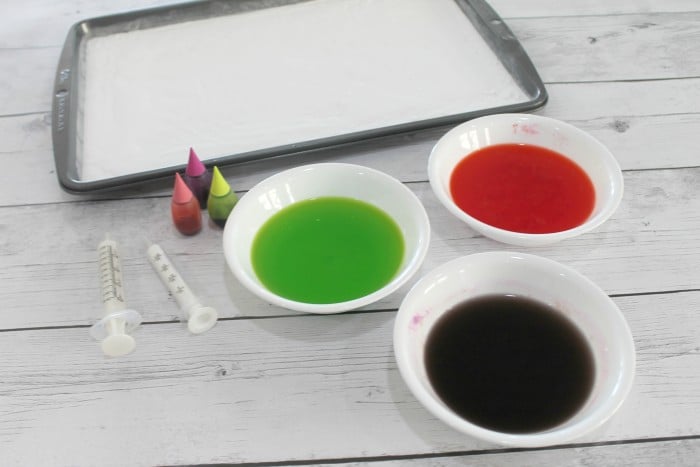 Directions: 
Pour the baking soda in a small pan and shake gently so that the baking soda is in an even layer. Set aside.
Pour 1/2 cup of vinegar in each bowl.
Squeeze about 6 drops of food coloring in each bowl of vinegar and stir well.
Fill the dropper with the colored vinegar.
Squeeze the colored vinegar into the baking soda and watch it fizz!
Repeat with the other colors.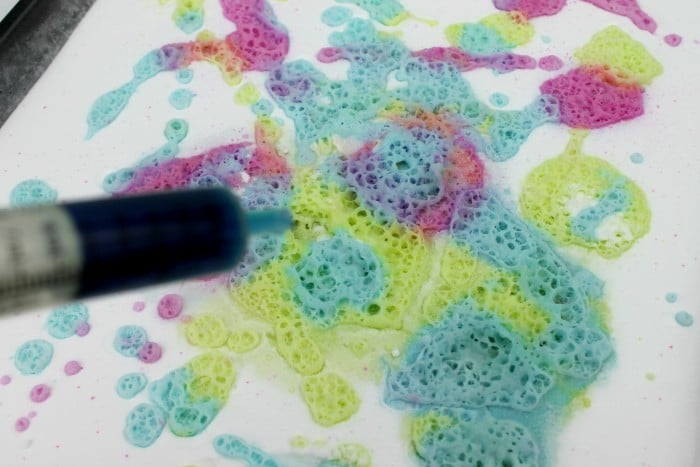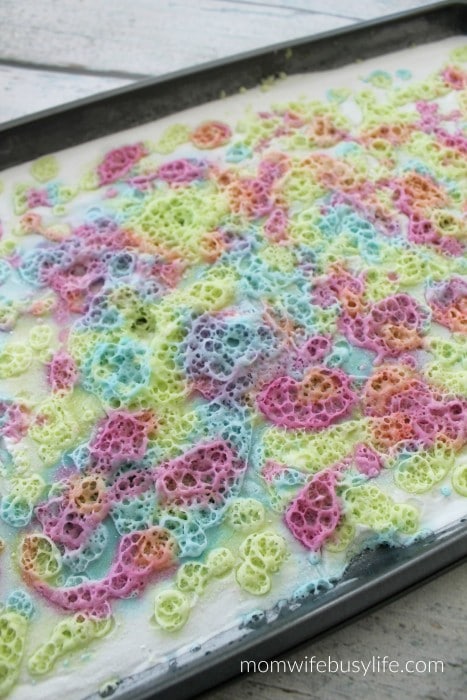 This is the perfect activity for the kids to keep them entertained! Try it today and let me know what you think.
Find more crafts and activities here.