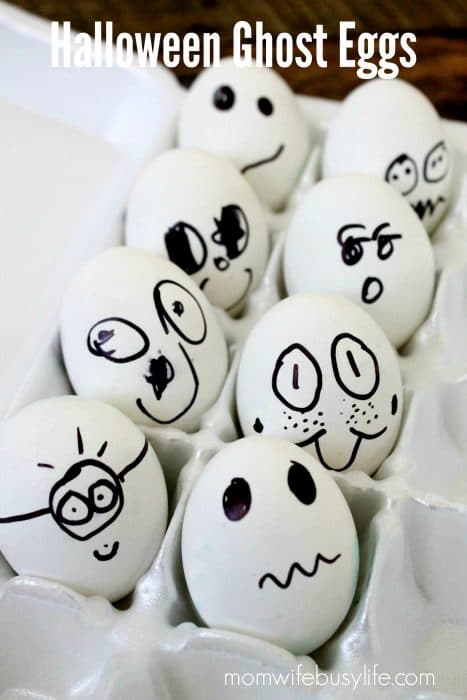 I was cleaning out our refrigerator recently and noticed that I had some eggs in there that were past the expiration date by a few days. Being the paranoid mom that I am, I decided that it was best to toss these eggs to be on the safe side. Before throwing them out, I had an idea to boil them and let my daughters color them like we do every Easter. This would make me feel much better and I would feel that I wasn't exactly wasting the eggs entirely. As I started boiling the eggs, I thought of an even better idea for these eggs since we are approaching Halloween — make ghost eggs! This is a fun and "egg-citing" Halloween craft idea to enjoy with the kids. My girls drew the faces on our first batch of ghost eggs!
Halloween Ghost Eggs
Here's what you need:
Directions:
***Warning: Adults will need to complete steps 1-3. ***
1. Place eggs in a pot and cover with cold water by 1 inch.
2. Bring to a boil and allow the eggs to boil in the water for about 20 minutes.
3. Turn off the heat and let the eggs sit and cool completely.
4. When the eggs are cooled, place them into the egg carton. They are ready for the kids to get creative!
5. Draw fun and spooky ghost faces on the eggs!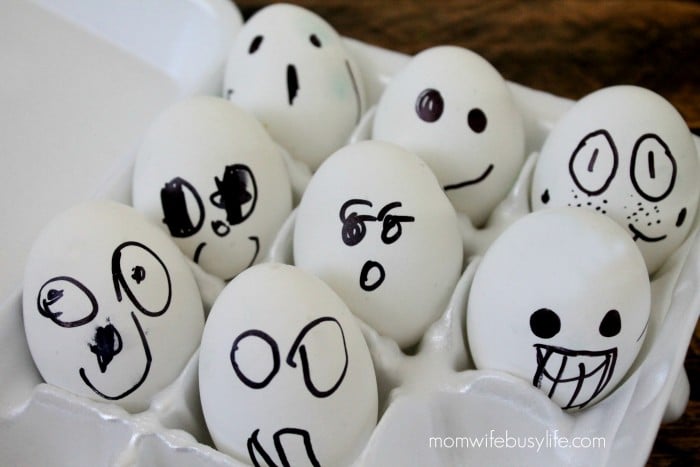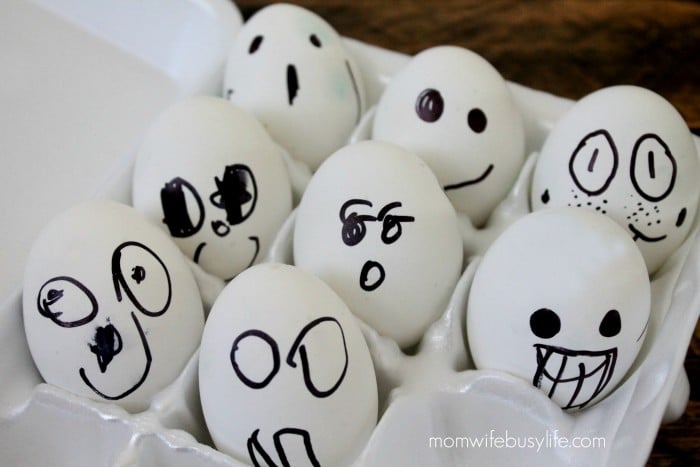 While you are here, check out these other Halloween related posts!
Milk Jug Ghosts
Milk Jug Pumpkins
Spooky Spider
Vampire Doughnuts
Pumpkin Shaped Pizza Pockets
Princess Halloween Costumes for Girls
Halloween Slime Recipe Without Borax
Vampire Blood in a Bottle