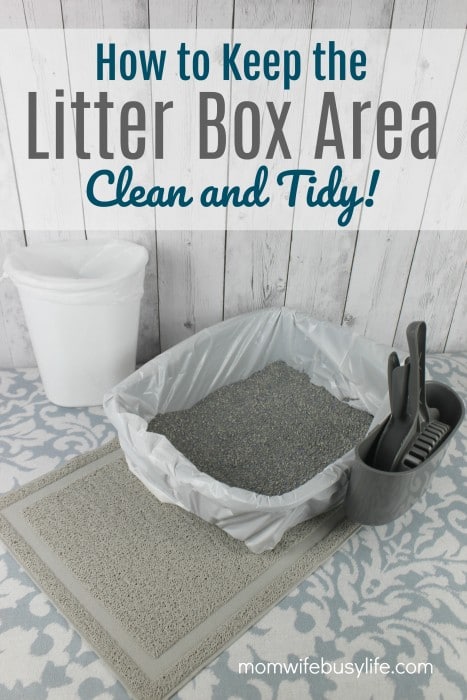 Having a cat is a major responsibility. Even though cats seem easy to take care of, they do require daily feedings, clean water, regular vet appointments, and regular snuggle time (which usually consists of Candie cat laying on my head every night and taking up half of my pillow!) There's also the dreaded litter box cleanings that must take place regularly to keep your cat happy and healthy!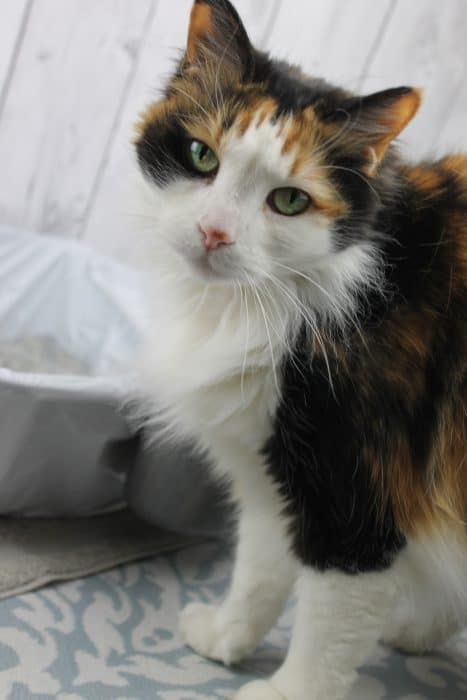 Cleaning the cat litter area doesn't have to be a dreadful task. In fact, over the last few years, I've developed a system that works for me when it comes to tidying up my cat's litter box area. When you have all of the right supplies nearby, cleaning the litter box area can be a simple task! Below, I've put together tips on how I keep my cat litter area clean and tidy. I'm including my must-have litter box supplies that make cleaning up a cat litter area a breeze!
How to Keep the Cat Litter Area Clean and Tidy
1. Choose a low tracking litter.
Nothing is more annoying than stepping on cat litter in your home or seeing it tracked all over your freshly mopped floors. One of the reasons I implemented a cat litter cleaning routine is because I was tired of stepping on cat litter!
We invested in low tracking litter to help cut down on litter tracking. This litter helps keep Candie's paws clean (and my home clean!) This low dust formula also helps to keep our surfaces cleaner!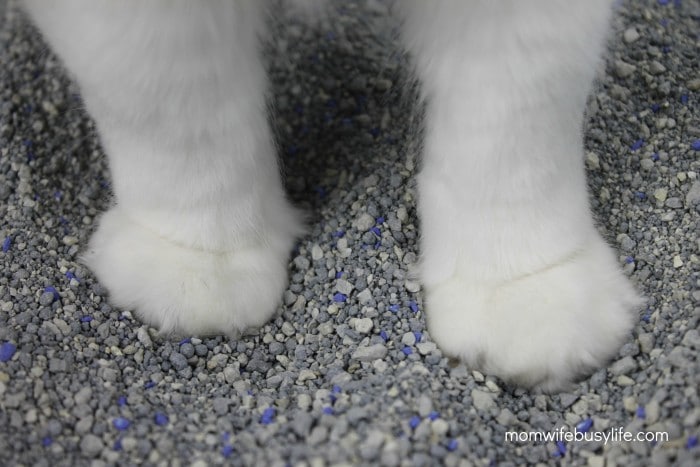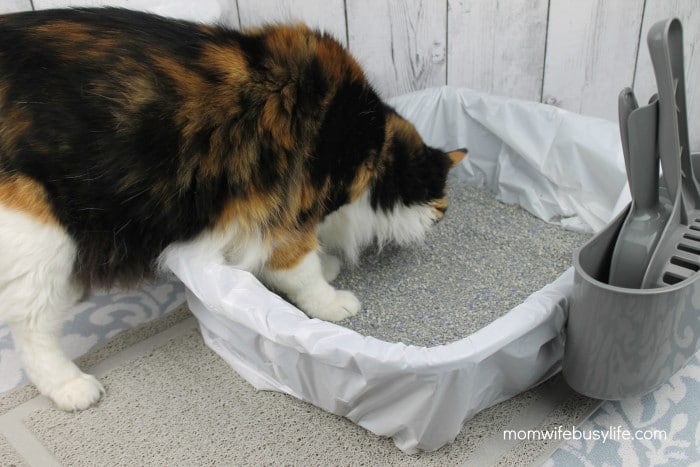 2. Keep a scoop and a small trash can nearby.
It's a good idea to scoop your cat's litter box at least once daily. I keep a small trash can lined with a scented trash bag next to Candie's litter box. When it's time to scoop Candie's litter, I simply scoop and toss the contents into the bag. Then, I throw the bag away in the in the garbage can outside and line the trash can with a new liner.
3. Use a small broom and dust pan for messes.
A small broom and dust pan set comes in handy to sweep up small messes, like litter tracking.
4. Place a mat in front of the litter box.
A cat litter mat can help catch any litter that may be left on your cat's paws. When you are ready to clean your cat's litter box area, gently shake the contents of the mat into the trash can.
5. Use litter box liners.
Litter box liners are super helpful for keeping Candie's litter box clean. When I'm ready to change her litter to fresh litter, I'm able to dispose of the bag of litter easily. I do still scrub the box with mild detergent like dish soap.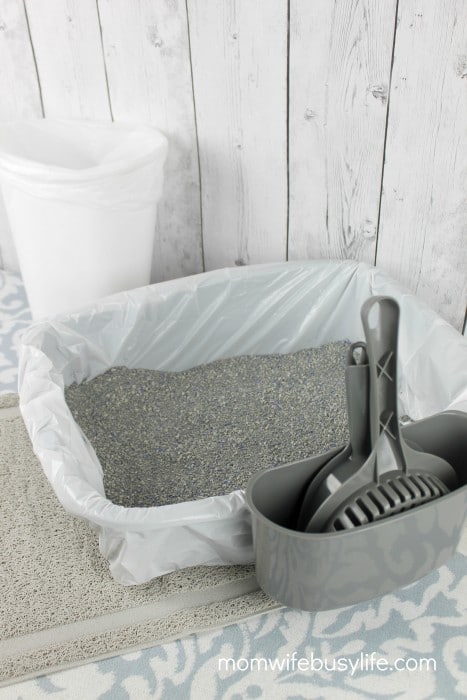 Today I shared with you tips on how to keep the cat litter area clean and tidy. Candie is an important part of our family. I like to keep her happy by keeping her space neat for her. Check out her beautiful clean paws below!
Here's a video that will help you learn more about keeping a cat's area tidy:
How to Keep the Litter Box Fresh & Clean! Easy Ideas for Cleaning Up After Your Cat
Related: 8 Tips for Traveling With a Cat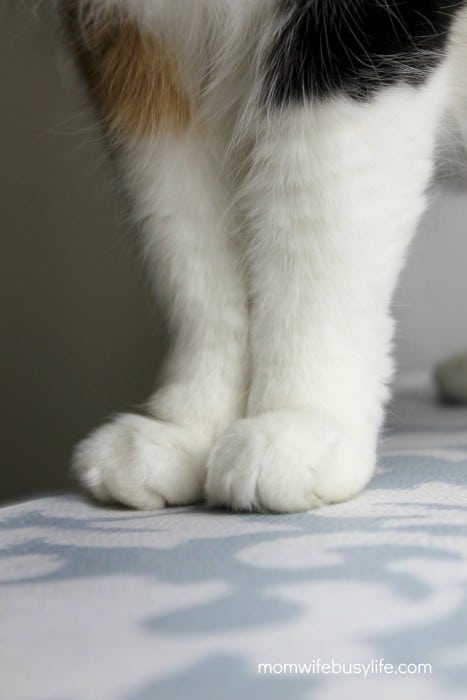 How do you keep your cat litter area clean and tidy? Please leave your tips below!