Learn how to make How to Make Cloud Dough with this easy to follow step-by-step photo tutorial below!
Cloud dough has become one of our favorite recipes to make! One of the reasons why we love cloud dough so much is because it's super easy to make and requires very few ingredients.
The other reason we love this cloud dough recipe is because it's super soft and silky smooth once you are ready to play with the dough!
This dough recipe includes two ingredients that you may already have at home — corn starch and hair conditioner. Corn starch is a super soft ingredient and conditioner makes your hair soft and silky smooth, so imagine when you combine these ingredients together what you will get!
Today we share a super simple cloud dough recipe with a fun twist at the end — adding iridescent glitter to give the dough a beautiful, shimmery look.
How to Make Cloud Dough
Ingredients:
Directions:
Gather your ingredients and supplies. Add the corn starch to a large mixing bowl.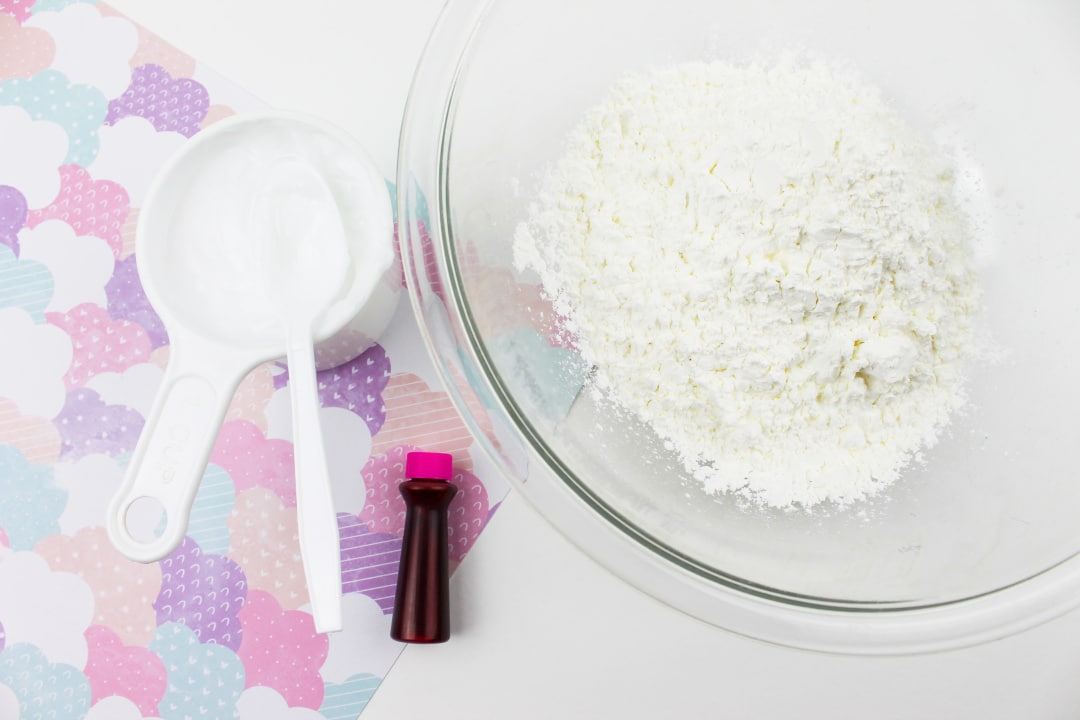 Add the hair conditioner to the corn starch.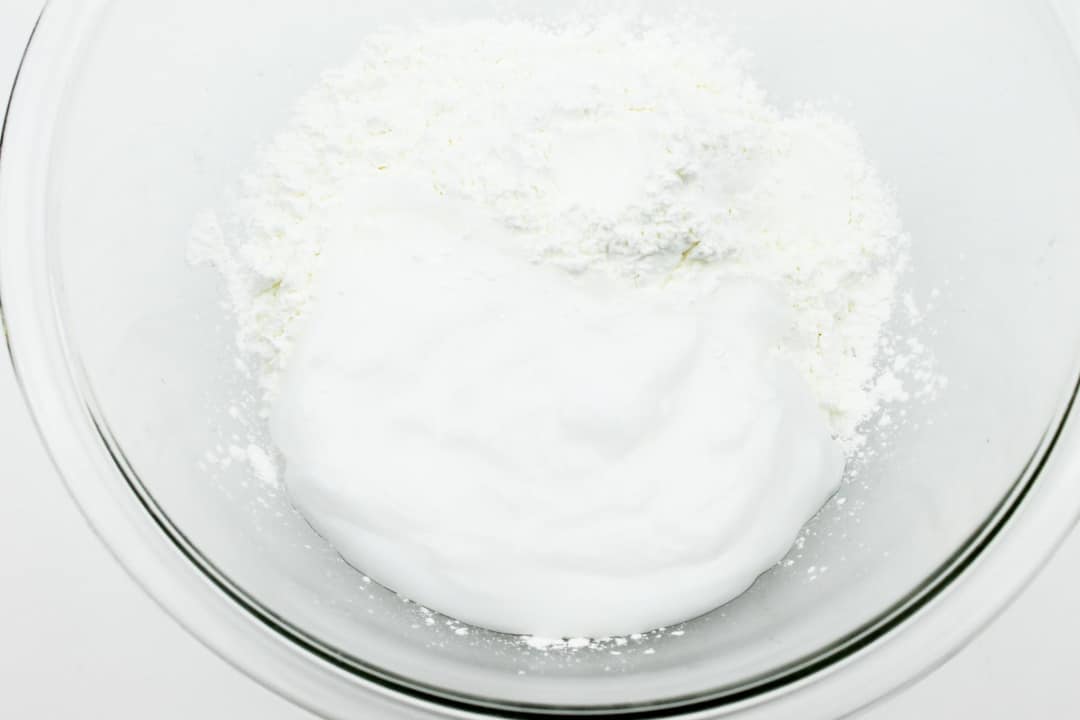 Combine the hair conditioner and the corn starch.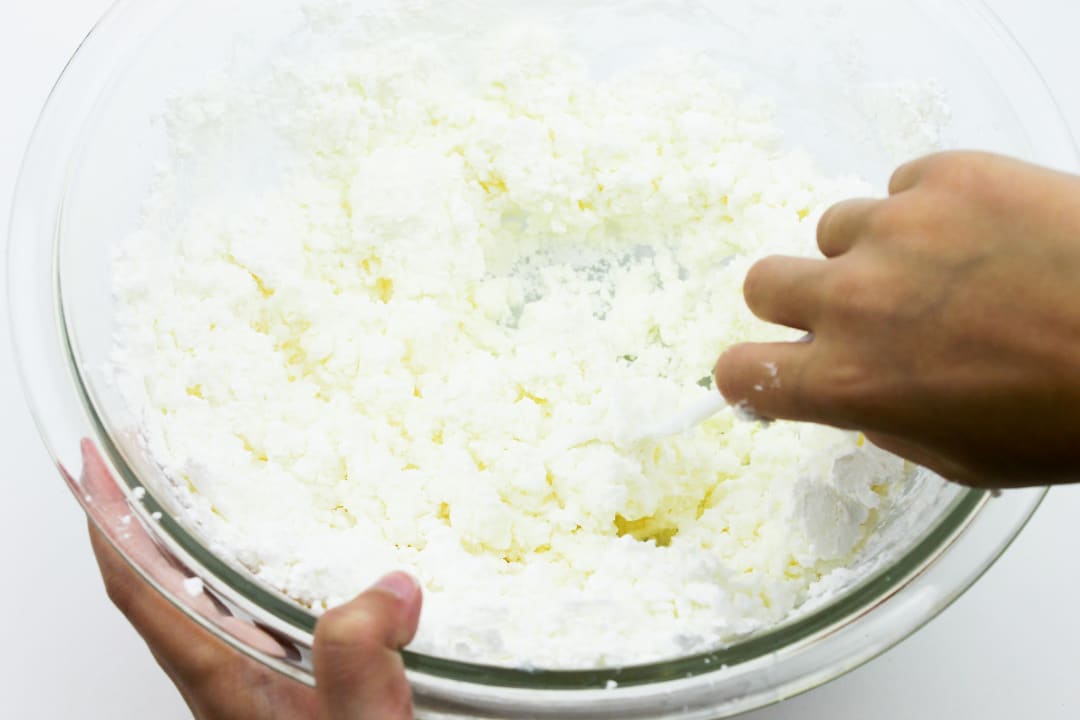 Mix the mixture with your hands until the dough has a soft and silky smooth texture.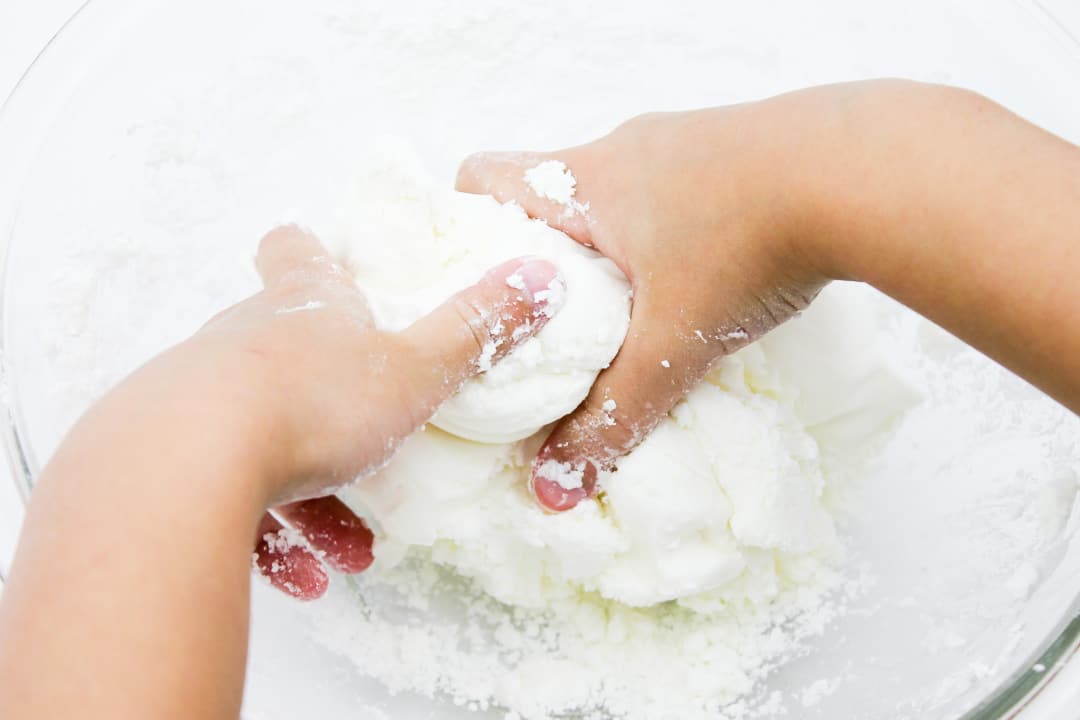 Divide the dough if you plan to do more than one color for the dough. You can keep the dough white, or you can add the food coloring.
Add the food coloring to the dough.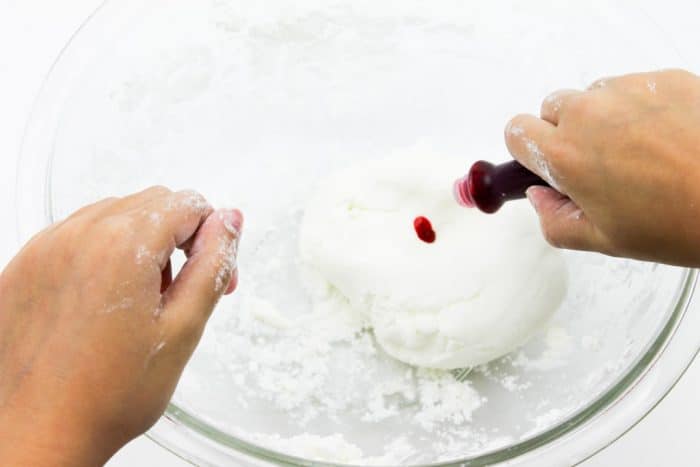 Fold the food coloring in to the dough and mix well until the dough is colored.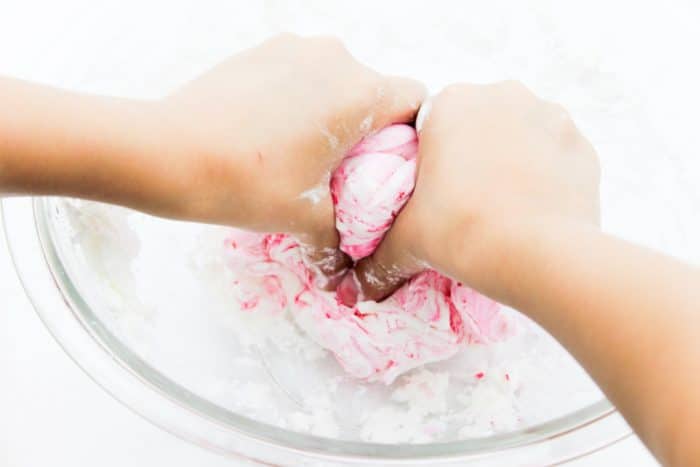 Add the purple food coloring to the other half of the dough.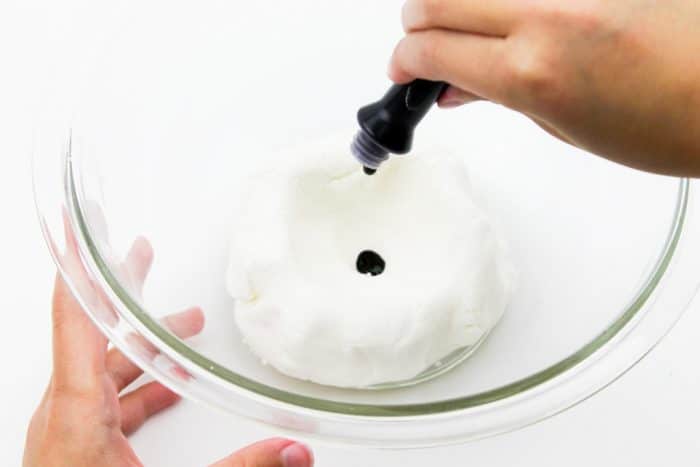 Mix the dough well with your hands until the dough is completely colored.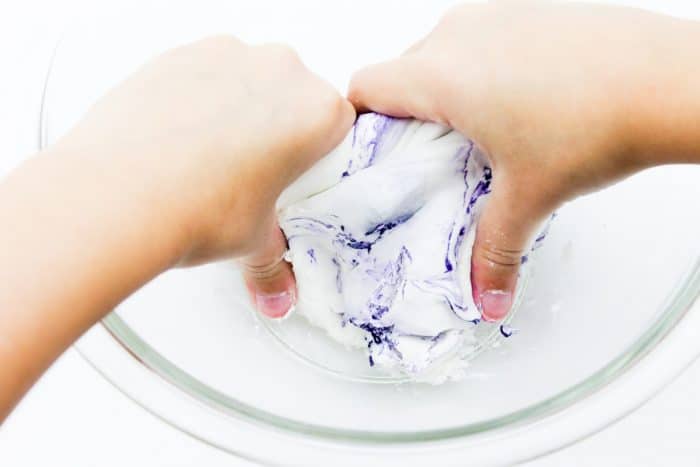 Sprinkle desired amount of iridescent glitter to the dough.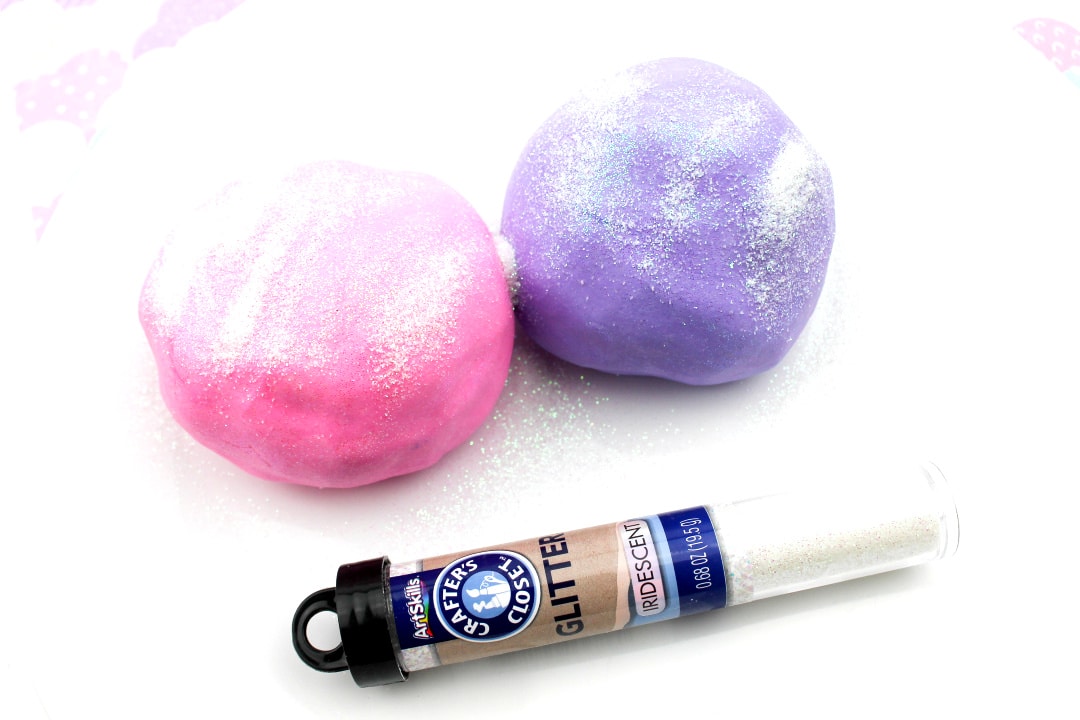 Mix the glitter into the dough.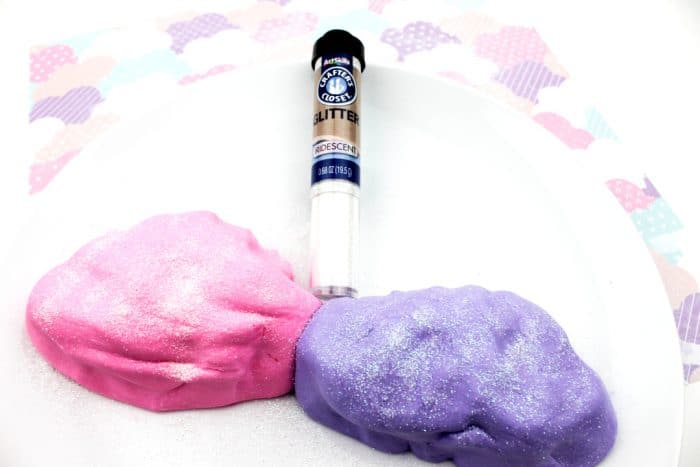 We hope you enjoy this activity! Let us know below if you plan to make this or how your recipe turned out!
Pin to Pinterest:
Check out these fun activities:
>> Click here to sign up for my email list and get access to my FREE printable library!