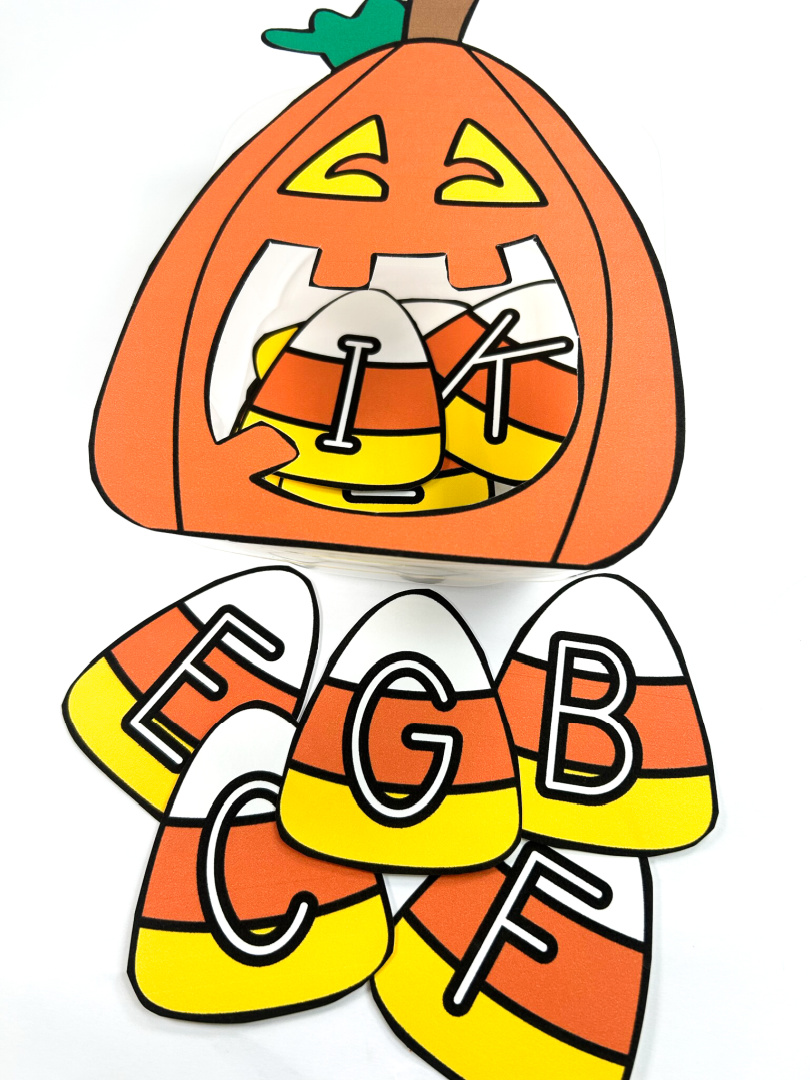 The Halloween season is synonymous with candies, costumes, and pumpkins.
Why not combine the thrill of the festivities with a fun educational twist?
Introducing the Jack-o-Lantern Alphabet Candy Corn Game – an engaging way for your little goblins to learn their uppercase letters!
Candy Corn Crafts & Activities:
What's the Game?
This printable game is designed with a cheerful jack-o-lantern who's eager to be fed some delicious candy corns.
But, these aren't just any candy corns.
Each piece boasts an uppercase letter of the alphabet, creating a delightful way for children to familiarize themselves with letters.
How to Set It Up:
Print the Jack-o-Lantern and Candy Corns: Start by printing out the jack-o-lantern and its array of lettered candy corns. It's best to use card stock for durability.
Cut & Craft: Once printed, cut out the jack-o-lantern and its wide, welcoming mouth. Additionally, cut out the candy corn letters.
Prep the Container: Grab an empty container and glue or set the jack-o-lantern on it. Ensure you align the cut-out mouth of the pumpkin with the opening of the container. I found that a small plastic Tupperware container worked well for this activity.
Ready to Play: With container bag prepped, it's time for the fun part! Have your child identify a letter on the candy corn and "feed" it to the jack-o-lantern by placing it inside the mouth.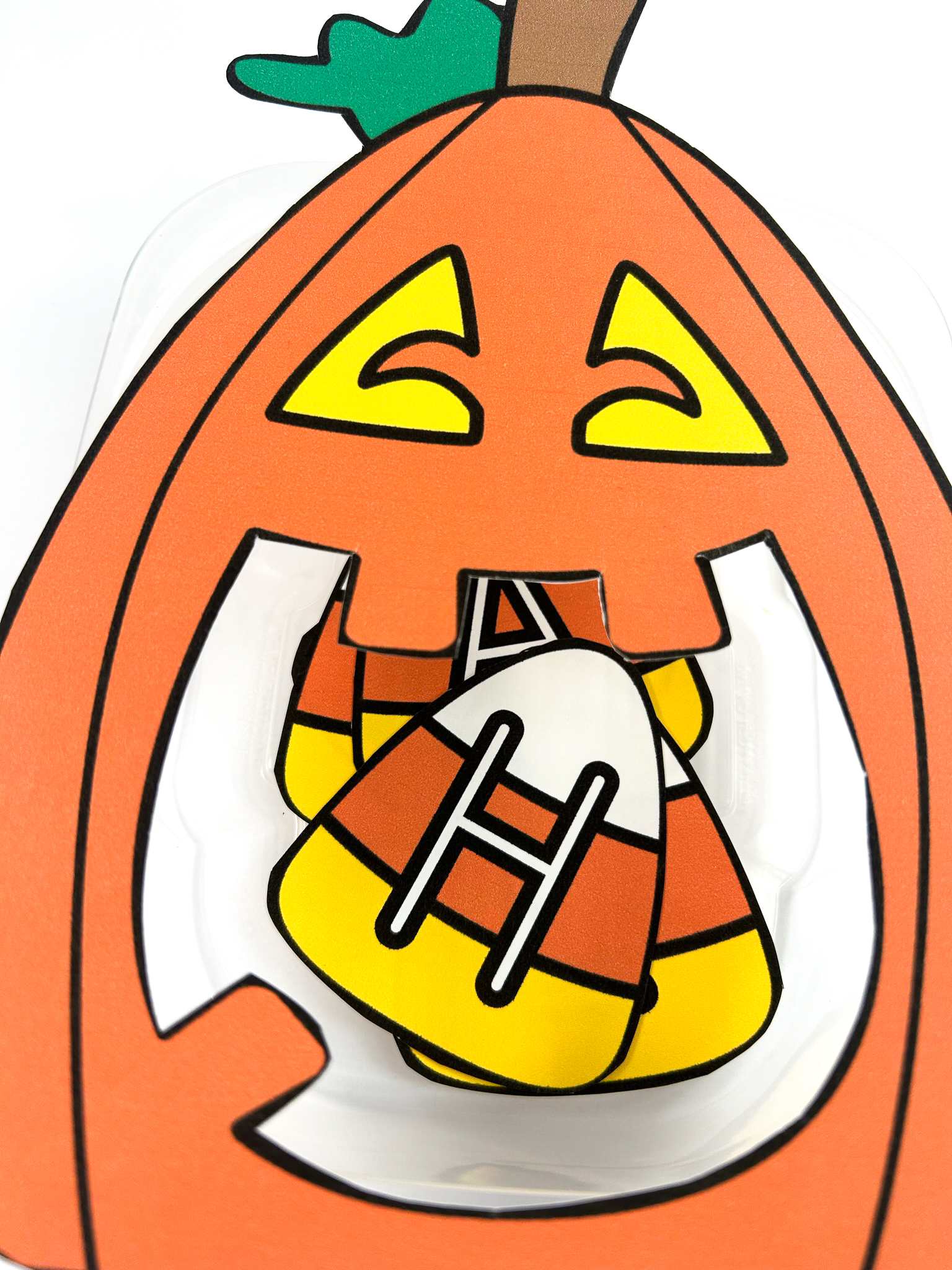 Benefits:
Letter Recognition: It's a hands-on way for children to familiarize themselves with uppercase letters.
Hand-Eye Coordination: Physically placing the candy corn into the container provides an added dimension of fine motor skill development.
Engaging & Seasonal: The Halloween theme makes learning captivating and timely.
Tips for Durability: Considering children's natural enthusiasm (and occasional rough play), it's highly recommended to laminate both the jack-o-lantern and the candy corn pieces. This ensures that your game withstands multiple uses and can even be passed down to younger siblings or friends.
Turn the Halloween season into a learning fest with this delightful Jack-o-Lantern Alphabet Candy Corn Game.
It's not only festive and fun but also a fantastic way to help kids grow in their letter recognition.
So, print, play, and let the spooky educational fun begin!
Note: While the game highlights uppercase letters only, you can always get creative and expand on this idea to incorporate lowercase letters or even numbers.
Jack-o-Lantern Alphabet Candy Corn Game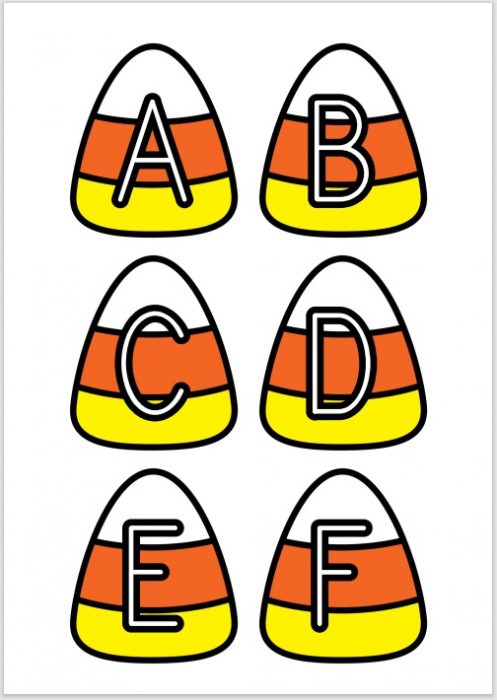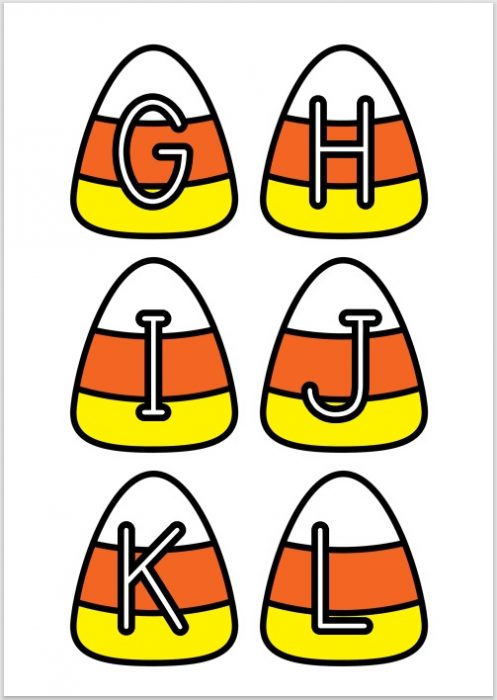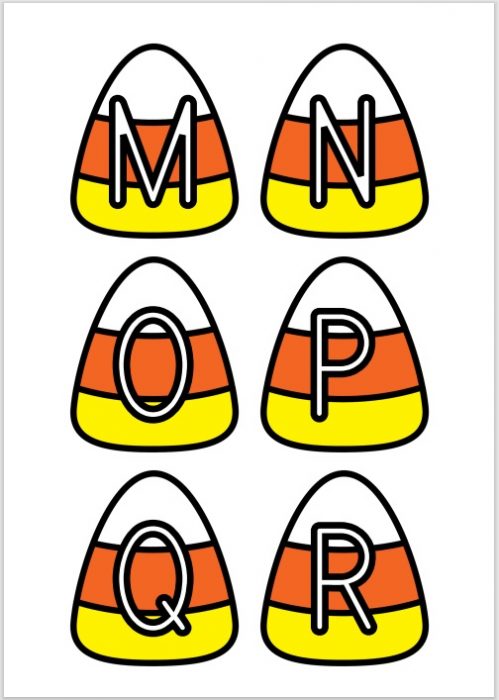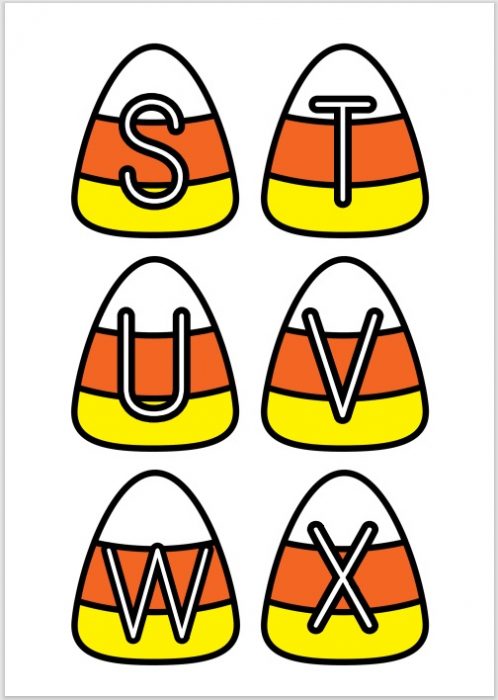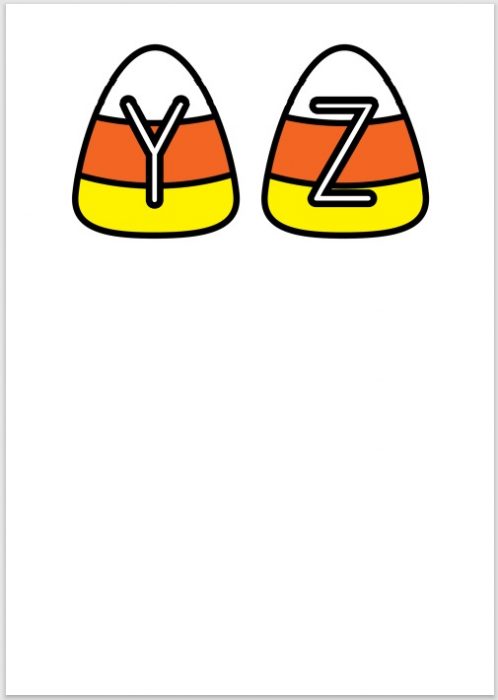 Frequently Asked Questions:
What age group is this game suitable for?
The game is primarily designed for preschoolers and kindergartners who are just getting acquainted with uppercase letters. However, older children can enjoy the activity as a fun Halloween-themed game too.
Do I need any special equipment to set this up?
Apart from a printer to print the game components, scissors for cutting, and possibly a laminating machine for durability, no other special equipment is required.
Can I use this game to teach lowercase letters too?
The provided printable focuses on uppercase letters. If you wish to teach lowercase letters, you can use the concept and create a similar version for lowercase letters.
How long does it typically take to set up the game?
Depending on your crafting skills, it can take anywhere from 10 to 30 minutes to cut, glue, and set up the game. If you choose to laminate the pieces, add a bit more time for that.
Can this game be played in a group setting?
Absolutely! This can be a great group activity for a Halloween party or a classroom setting. Children can take turns feeding the jack-o-lantern or even quiz each other on the letters.
What if my printed candy corns get lost or damaged?
Since you have the printable file, you can easily print out replacement candy corns as needed. Laminating them will also help prevent wear and tear.
Can I modify this game for other learning concepts?
Of course! The concept is versatile. You can create your own printable candy corns with numbers, shapes, or even words. The possibilities are limited only by your imagination.
Is it safe for toddlers?
While the game is fun and colorful, always supervise toddlers during play if you plan to incorporate real candy corn pieces in this activity in any way. Having a small bowl of candy corn treats can be a great reward incentive to use while playing the game.
Where can I find more educational games like this?
Stay tuned to our blog! We often share seasonal and educational printables and game ideas for children of all ages.
Can I share this game with friends and family?
Yes, you're welcome to share this blog post with friends and family so that they can sign up to receive the free printable also.
We hope these FAQs cover any questions you might have about the Jack-o-Lantern Alphabet Candy Corn Game.
If you have more questions, feel free to drop a comment on the blog post, and we'll be happy to help!