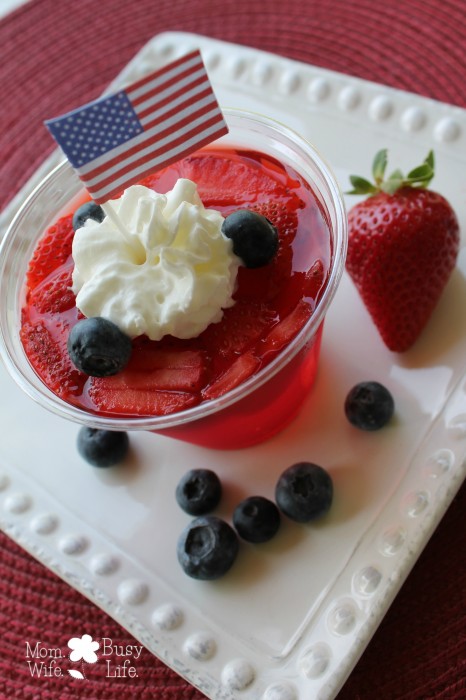 Do you love fresh fruit like strawberries and blueberries? I do! In fact, when I was pregnant with my first child, I craved PINTS of strawberries. We had a joke going around that my baby would be born red like a strawberry!
My FAVORITE time to eat berries? Summer of course! Summer is the season for fun in the sun, but it's also the season to remember and celebrate important holidays including Memorial Day and Independence Day.
When I think of summer and holidays, I think of picking strawberries in the fields in the hot summer sun. We picked strawberries when we lived on the East Coast and now we enjoy picking fresh strawberries on the West Coast! There's just something about picking your own berries and knowing exactly where they came from.
Ah, the smell and juiciness of the strawberries, so fresh. My mouth is watering up as I write this! Strawberry picking is a fun family activity that you can enjoy together, too. I can remember just about every strawberry picking trip we took with the kids! Here are a few of our favorite strawberry recipes:
This summer, celebrate in style at your holiday gathering by serving these red, white, and blue Jello cups. These Jello cups are perfect for both adults and kids to enjoy and are a refreshing treat during the hot summer days. They are super easy to make. Let the kids help make these tasty treat cups! Top them with sweet creamy whipped cream to add extra flavor if you wish. If you like a crunchy texture, you could crumble up graham crackers and sprinkle on top.
Insert the American Flag Toothpicks in the center of the cups for a more fun and festive look!
Red White and Blue Jello Cups
What you'll need:
1 Box of Blue Jello
1 Box of Red Jello
Strawberries
Blueberries
Whipped cream
Small clear plastic cups
Directions:
Follow the instructions on each Jello box to make the Jello.
Pour Jello into clear plastic cups.
Slice several strawberries and place them in the red Jello cups. I recommend using a strawberry slicer for easy and quick strawberry slicing!
Place the cups into the refrigerator for a few hours to chill.
Before serving, top with whipped cream, blueberries, and strawberries.
Add an American flag toothpick in the middle for decoration!
Related: Chilled Triple Berry Pie – Yum!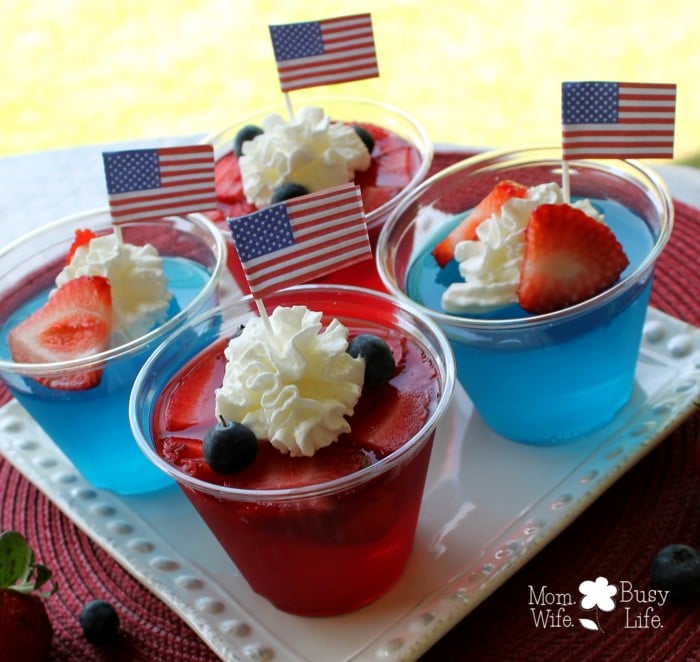 These Red, White, and Blue Berry Jello Cups are perfect to serve at your next summer gathering. Use American Flag themed party supplies with these treats to make your party even more festive!
For a different spin on this recipe, try the Strawberry and Blueberry Pudding Cups topped with whipped cream and graham cracker crumble! Instead of using Jello, use pudding!
What are your favorite strawberry recipes?