Flavor your water with strawberry and lemon! Learn how to make this refreshing Strawberry Lemon Water recipe.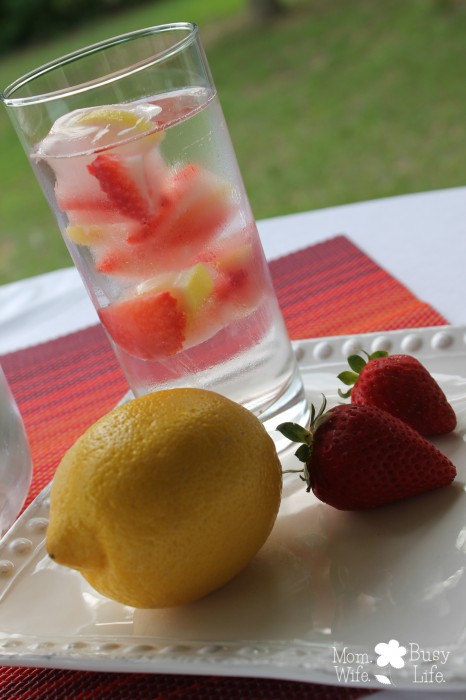 It's getting hot out and that's a sure sign that summer is near! When temperatures go up, it's important to stay well hydrated! How do you stay hydrated during the summer? If you aren't a fan of the taste of plain water, spruce up your water this summer with fresh strawberries and lemons! Here's a great recipe for refreshing strawberry lemon water. This recipe is so simple. I enjoyed it so much, I'll be making this strawberry lemon water often this summer!
Strawberry Lemon Water
What you'll need:
Strawberries
Lemon
Water
Ice Cube Tray
Water Pitcher
Directions:
Wash and slice up your strawberries. I use this strawberry slicer anytime I need to slice strawberries!
Cut the strawberry slices in half.
Cut up the lemon into very small slices.
In an ice cube tray, place one slice of lemon and two strawberry slices in each space.
Fill ice cube tray with water and freeze until frozen.
Place a few strawberry and lemon ice cubes in a glass and fill with water.
Place the remainder of the strawberry and lemon ice cubes in a water pitcher.
Serve and enjoy!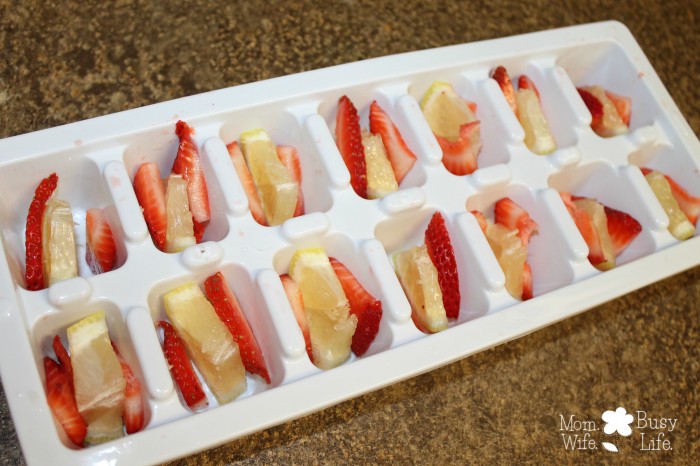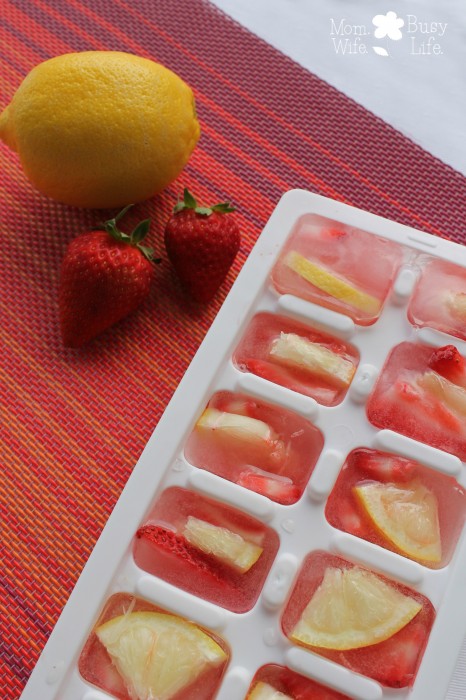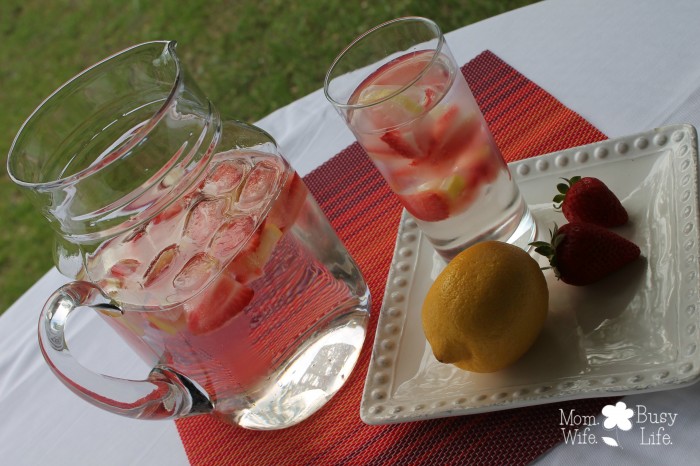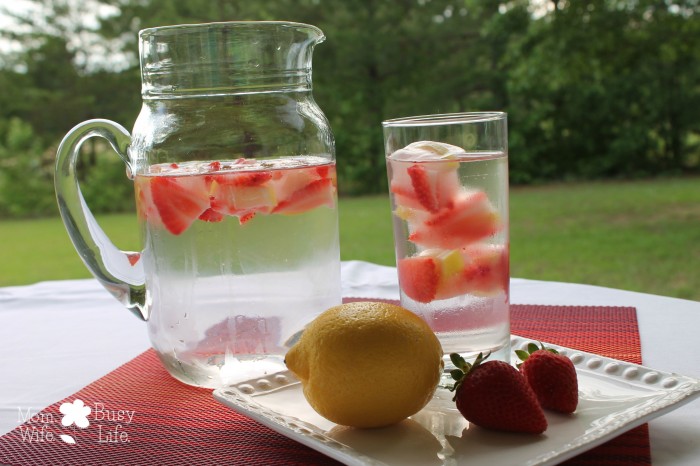 Have you tried this recipe? Let me know your thoughts below!