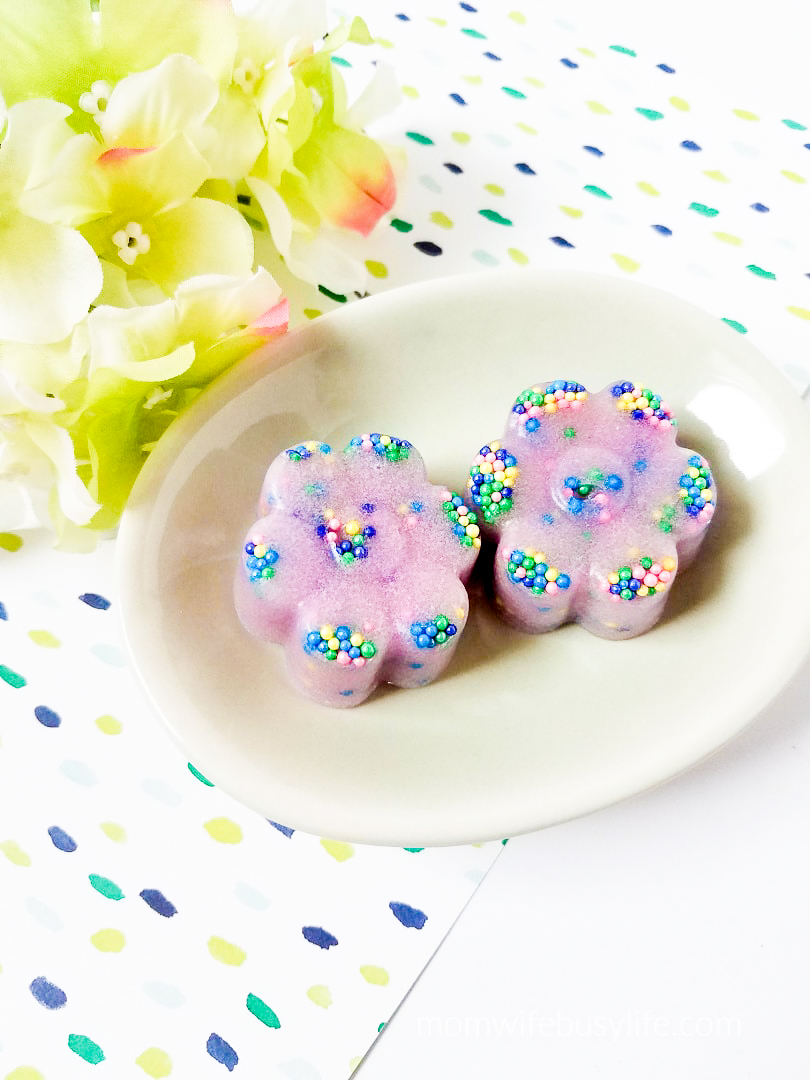 Bring the spring indoors this year with these colorful Spring Flowers Sugar Scrub Bars! I'm going to show you how to make homemade sugar scrub bars that are moisturizing and exfoliating. The sprinkles in these bars add just the right amount of color to make them fun! Add these to your bathroom this spring season.
If you need to feel pampered, use these sugar scrub bars in your next bubble bath!
Spring Flowers Sugar Scrub Bars with Sprinkles DIY Recipe
Supplies:
1/4 cup sugar
1 tablespoon olive oil
1 cube clear Glycerin Melt & Pour Soap Base (1×1 inch)
1 drop lavender soap colorant
Soap/lotion mold with flowers, hearts and squares
Spring Sprinkles (1 teaspoon)
Small glass measuring cup or bowl
Wooden craft stick for stirring
Directions: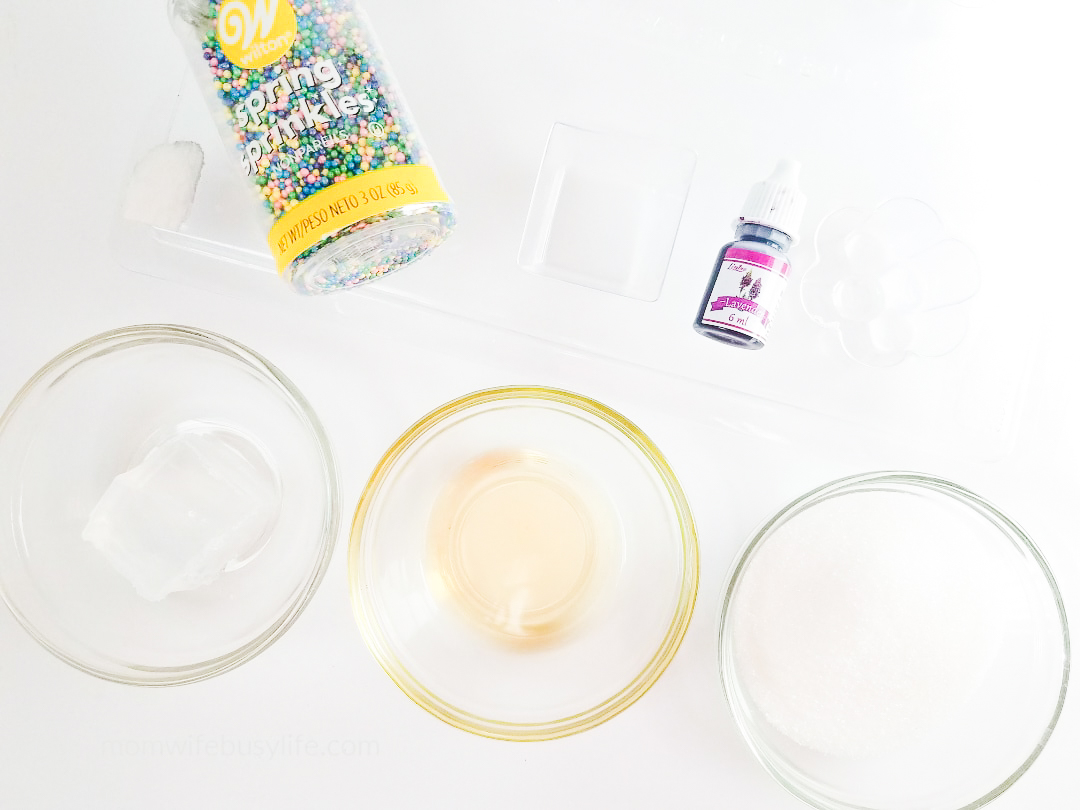 1. Add a few sprinkles to the bottom of each of the flower molds.
2. Put the cube of soap into the measuring cup and microwave on high for about 20-30 seconds.
3. Add the olive oil, sugar and fragrance oil. Stir well. This will thicken up very quickly, so if it is getting thick, place in microwave for addition 10 seconds.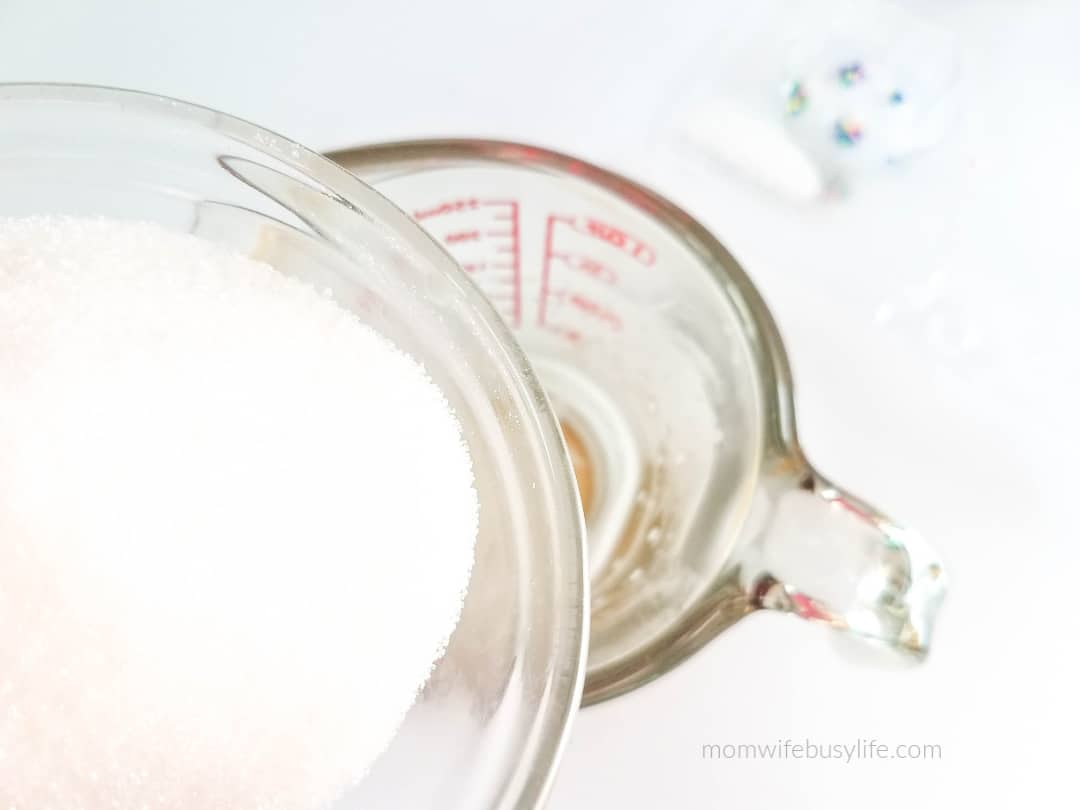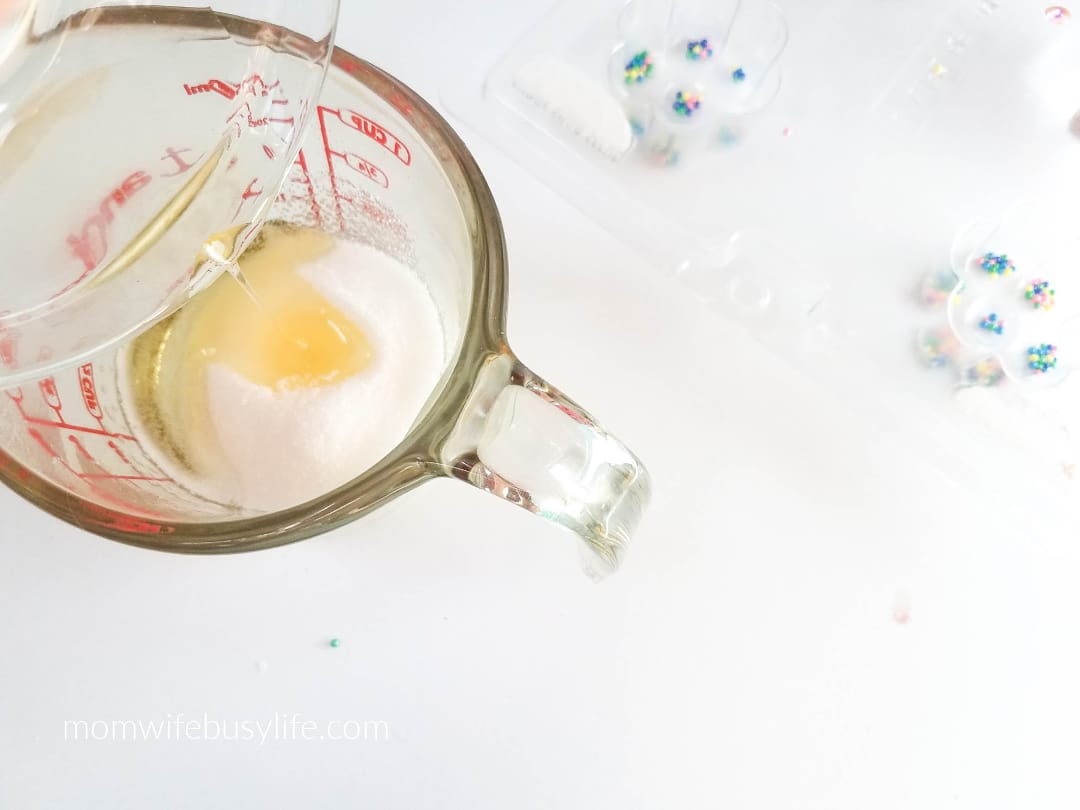 4. Put a drop of lavender soap colorant in and give just a quick stir. You want to be able to see a marbled effect of colors when this sets.
5. Add teaspoon of sprinkles. Stir well.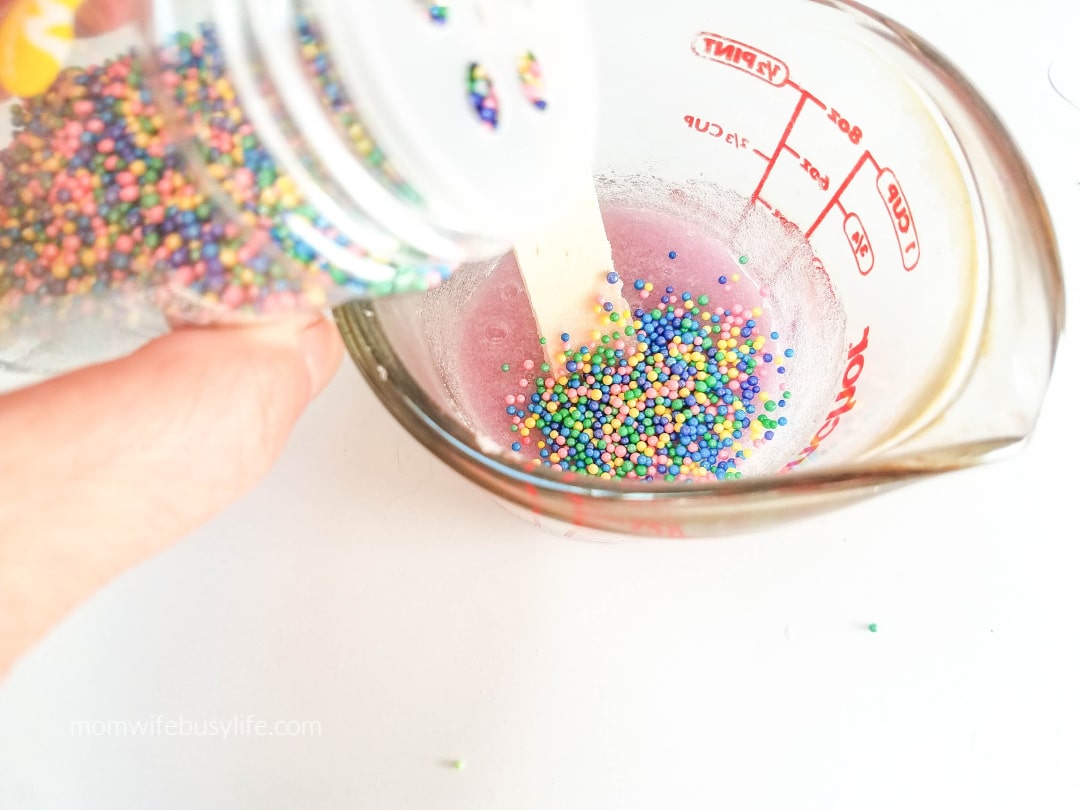 6. Pour into two flower molds and let set for about 45 minutes to allow the bars to completely form.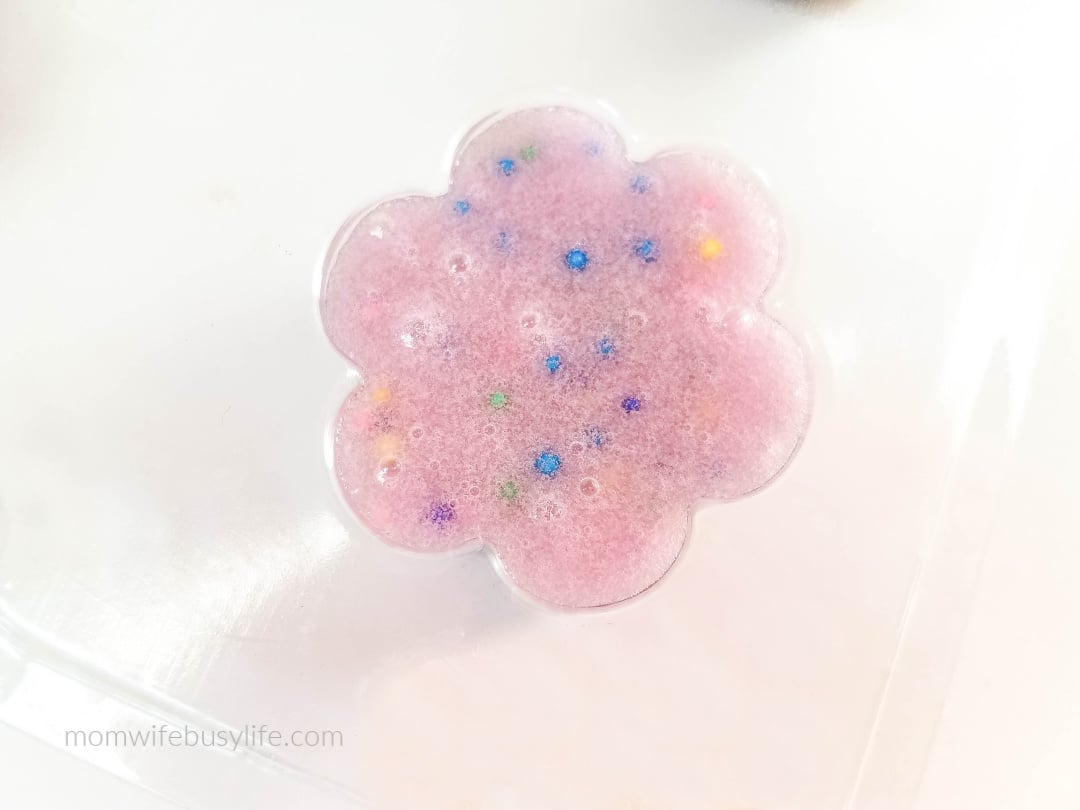 7. Remove from mold and put in an airtight container.
Makes 2 bars. Just double or triple the recipe to make more!
Check out more soap making resources below:
While you are here, watch these inspiring YouTube videos for more great DIY ideas:
11 DIY Soap and Bath Crafts You Need To Make
10 Amazing DIY Soap Crafts You Need to Make!! How to Make Soap at Home!
Easy And Awesome Soap Crafts
Related:
DIY Snowflake Soap Recipe
DIY Gingerbread Man Soap Recipe