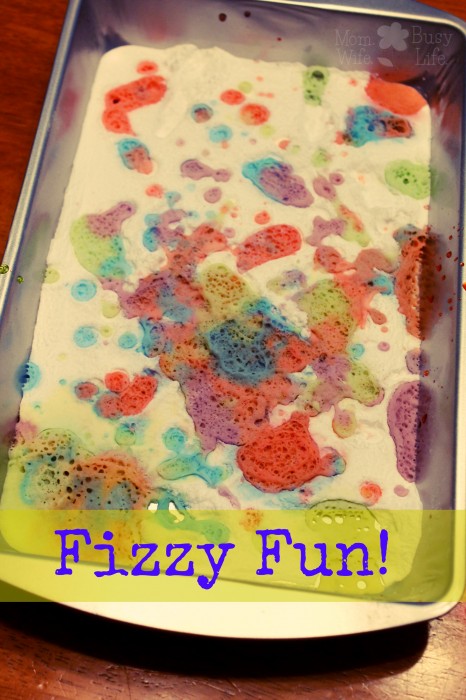 Here's a fun and easy activity to do with the kids! We call it "Fizzy Fun!" My girls love this activity, especially on a rainy day! It can be somewhat messy, so make sure you supervise your child during this activity!
Here's what you'll need: 
Baking soda
Vinegar
Food Coloring
Dropper
Small Pan
4 Small bowls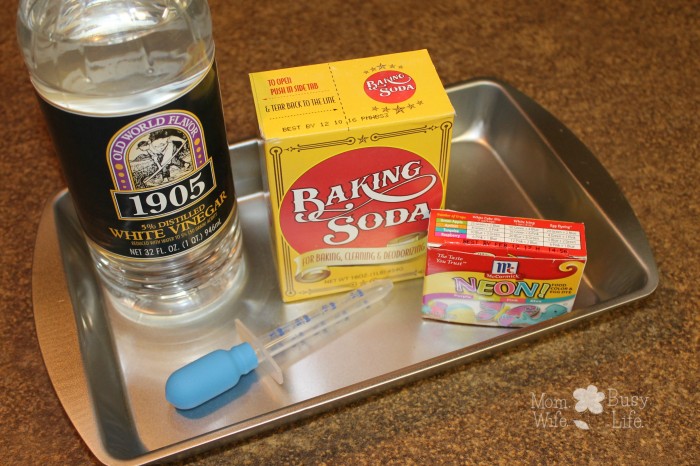 Directions: 
Pour the baking soda in a small pan and shake gently so that the baking soda is in an even layer. Set aside.
Pour 1/2 cup of vinegar in each bowl.
Squeeze about 6 drops of food coloring in each bowl of vinegar and stir well.
Fill the dropper with the colored vinegar.
Squeeze the colored vinegar into the baking soda and watch it fizz!
Repeat with the other colors.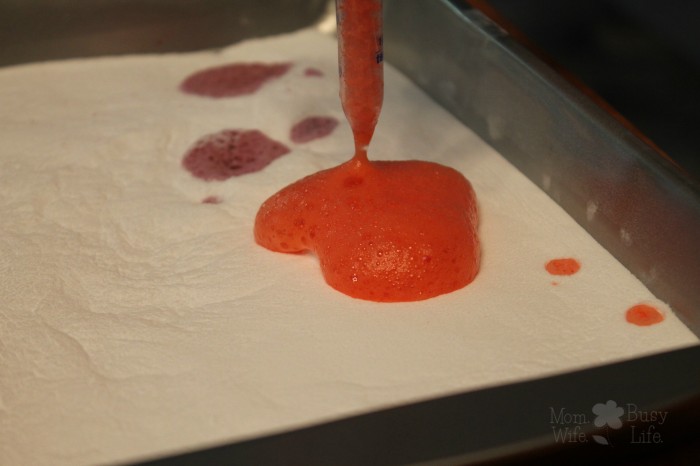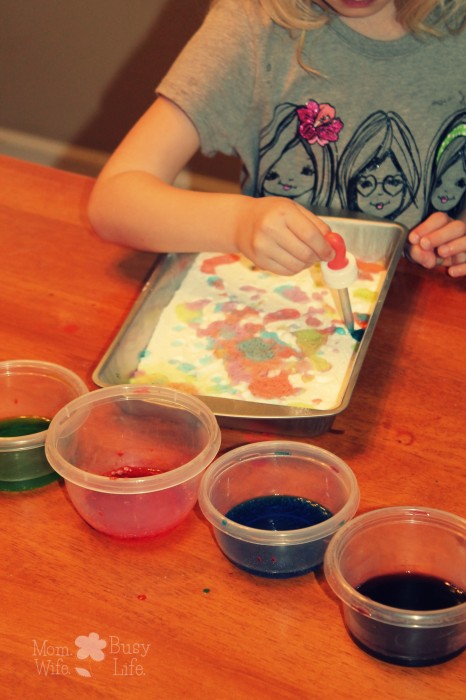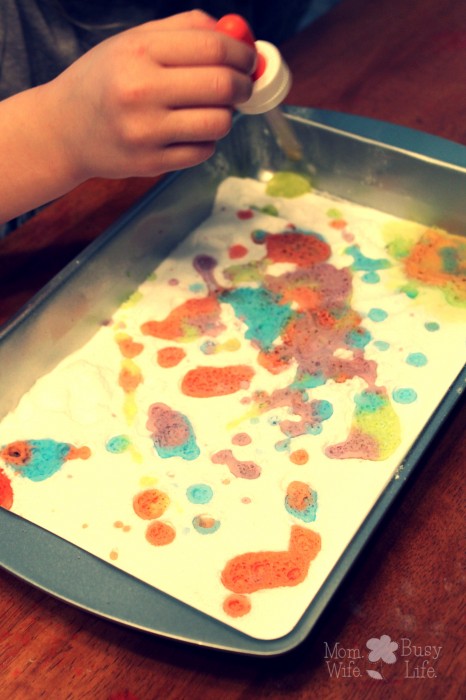 This is the perfect activity for the kids to keep them entertained!
Yum