School supply shopping doesn't have to be stressful! Skip the stores and consider purchasing these ready made back to school supplies bundles! There are a variety to choose from. Select the bundle that's right for you!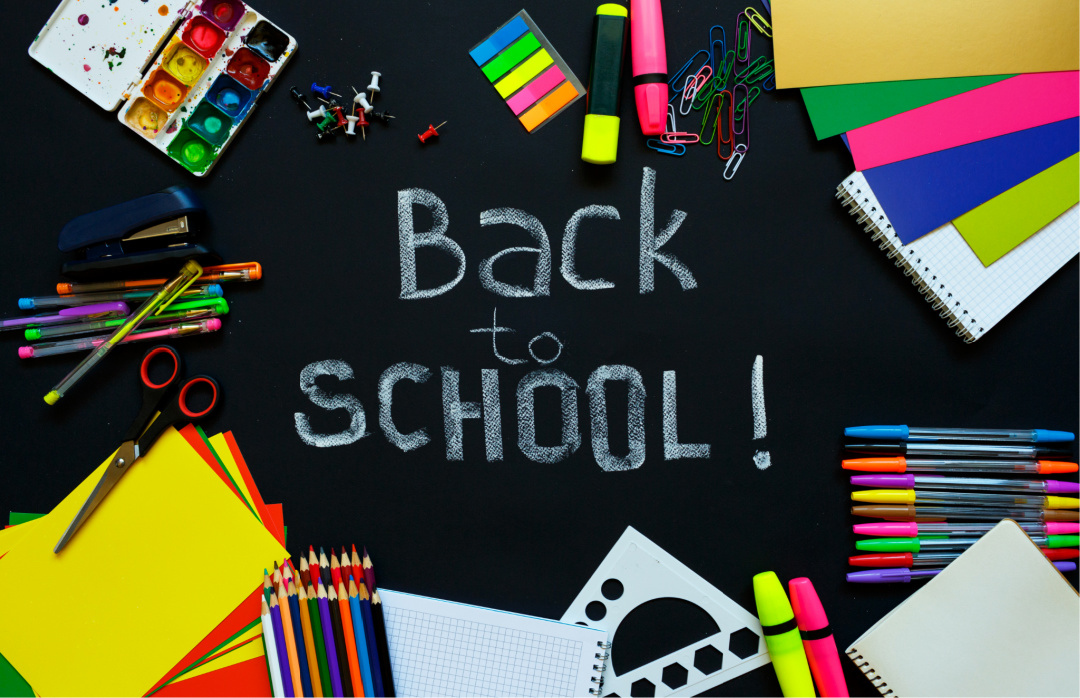 School will be starting soon in many areas! Our schools open up this month, while other schools are pushing back start times until after Labor Day. The good news? There's still time to purchase back to school supplies if you have not done so already!
Have a college student?
Check out these College School Supplies Bundles!
Did you know you can find back to school bundles of school supplies for the upcoming school year? I think these bundles are brilliant! Buying these online and already placed together makes shopping for school supplies a breeze. I'll be saving money and time.
Plus, my kids won't be tempted to pick up all of the cutesy and trendy back to school items that are on the shelves this year, saving us even more money!
Below, you will find several back to school bundles to take advantage of this year. You'll find some bundles packaged up by grade level. Browse the list below to choose the right bundle for your child or children this year for back to school!
Back to School Supplies Bundles
Back To School Supply Box Grades K-5
This supply kit contains (1) plastic pencil box, (1) 10pk of Crayola Markers, (1) 24pk of Crayola Crayons, (1) 12pk of colored pencils, and (3) Elmer's glue sticks.
Additionally, the box contains (10) #2 pencils, (5) pencil top erasers, (1) rubber eraser, (1) pencil sharpener, (1) pair of blunt tip scissors, (2) pencil grips, (1) standard 12 inch ruler, (1) wide-rule spiral notebook, (1) wide ruled composition book, and (2) 2-pocket folder with metal prongs.
Back To School Supplies Pack, Grades 3-5
This kit includes index cards, wood or plastic ruler, eraser, scissors, pencil sharpener, 3 paper folders, 2 notebooks, 1 composition notebook, tissues, pencil pouch, glue stick, highlighter, eraser tops, pencils, pens, crayons, markers and colored pencils.
6th through 8th Grade School Supply Pack
Contains 3 portfolios, two 70 count spiral notebook, 200 sheets of filler paper, facial tissue, 5 subject dividers, 2 black and 2 red pens, Crayola 12 countt long colored pencils, Crayola washable markers, 100 ruled 3 x 5 index cards, Crayola white board marker, scissors, highlighter, a pink bevel eraser, nylon pencil bag, 6 pencils, sharpener, Crayola glue stick, ruler, and 8 oz hand sanitizer.
Back to School Supplies Bundle – Grades 1-4
This bundle includes , 4 wide rule spiral notebooks, 2 paper folders, 1 pink eraser, 1 scissor, 1 ruler, 2 glue sticks, 1 liquid glue, 1 pack of Crayola markers, 1 pack of Crayola crayons, 1 pencil box, and 8 #2 pencils.
Middle School to College Back to School Supply Bundle Kit
This bundle includes 1 lightweight blue drawstring backpack; 1 binder pencil pouch; 1 mini stapler; 8 multi colored gel pens; 8 black gel pens; 8 blue gel pens; 12 Bic Mechanical pencils; 2 packs of index cards; 2 of 100 sheets sticky notes 3"x3"; 3 mini composition books/notebooks; 2 composition Notebooks; 2- 70ct Spiral Notebooks; 1 pack of 150 sheets college ruled filler paper; 2 heavy duty 1" black binders; 16 sheet protectors; 2 packs of index dividers; 6 – 2 pocket paper folders with brads.
Back to School Supplies Essential Bundle 4th-7th Grade
This bundle includes 20 #2 pencils, 1 large glue stick, 10 Cra-Z-Art washable markers, 12 Cra-Z-Art colored pencils, 1 Smart Start Pencil Sharpener, 24 Cra-Z-Art crayons, 1 pair of wired e-circuit earbuds with case (color will vary), 3 Office Depot Ink Pens (1 black, 1 blue, 1 red), 2 large pink erasers, 1 70-sheet spiral wide ruled notebook, 1 wide ruled composition notebook, 4 2-pocket paper folders with center prongs/fasteners (red, yellow, green and blue), 1 pair of scissors (color will vary), 1 calculator (color will vary), 1 plastic ruler (color will vary), 2 dry erase markers (colors will vary), 1 yellow highlighter.
Elementary Back to School Bundle Kindergarten – 5th Grade
This bundle includes 2 Elmer's glue sticks, 1 Elmer's liquid glue, 1 pair of scissors, 1 Crayola Markers 10ct, 1 Crayola Crayons 24ct, 4 pocket folders, 2 Wide-ruled Spiral notebooks, 2 Wide-ruled Composition notebooks, 1 pencil box, 4 #2 Pencils, 4 Eraser tops, 1 travel size sharpener, 1 Sharpie Highlighter.
Mega Bulk Back to School Supply Bundle Kit Over 70 + Items

Back to School Supply Kit: Sharpie Highlighters, Paper Mate Pens, EXPO Dry Erase, Elmer's Glue & More, 31 Count

First and Second Grade Classroom Supply Pack

Third through Fifth Grade Classroom Supply Pack

Trendy Girl Fashion Mega Back to School Supply Complete Bundle Kit

Back to School Ultimate High School & College Bundle

Back to School Supplies Bundle for your Elementary Student 15 items

Back to School Supplies Bundle with Pencils, Crayons, Scissors, Pens, Notebooks, Folders, Paper, Gluesticks, Eraser, Sharpeners, Notecards, Zipper Pack, Ruler, and More

Ultimate Back To School Supply Pack Bundle – Pencils, Crayons, Trapper Keepers, Binder, Highlighters, Notebooks, Scissors, Glue, Folders, Rulers, Pens, Staples, Sharpener and More

Kindergarten Classroom Supply Pack

Back to School Supply Pack Bundle Kindergarten, First Grade, Second Grade

Over 60 Count School Supply Bundle for Middle,High School,College – Binder,Mechanical Pencils,Sharpie Markers,Hi-Liters,Folders,Composition Books,Paper,Sheet Protectors, Index Cards,Wite Out And More

Back to School Bundle 7 Items- Pocket Calculator, College Ruled 3 Subject Notebook, 2 Composition Notebooks, 8 Retractable Ballpoint Pens, 4 Mechanical Pencils, 4 Highlighters Supplies Pens and Paper for College, Teens, and Teachers

Ultimate Back To School Supplies Bundle-Paper, Pens, Markers, Crayons, Folders, Scissors, Glue, Ruler, Pencil Sharpener etc.

18 Different Items In This School Supply Bundle For 3rd- 4th- 5th Grade Students- Binder,Note Books,Folders,Crayola Crayons And Markers,Pencils,Pens,Highlighter,Glue And More
Pin to Pinterest: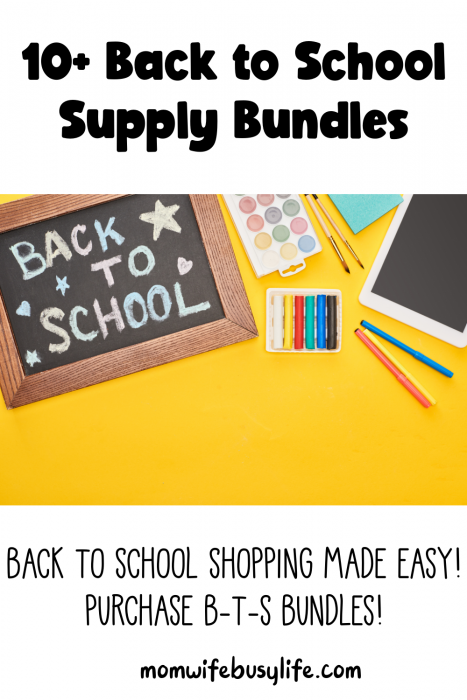 >> Click here to sign up for my email list and get access to my FREE printable library!