If you are looking for a play kitchen made of solid wood and sturdy for a child, check out my list of best wooden kitchens for kids. You can find Waldorf wooden play kitchens and Milton and Goose kitchens in the list below!
Play kitchens are wooden structures that resemble a real kitchen. They come with various accessories such as pots, pans, utensils and food. Kids can use these kitchens to pretend they are cooking.
There are many benefits of play kitchens for kids.
First, it helps with their imagination and creativity. Kids can pretend to cook different dishes, or prepare for a party. This type of pretend play helps them develop their social skills as they learn to interact with other kids.
Second, play kitchens help with children's hand-eye coordination. They have to manipulate the various accessories correctly in order to make the desired outcome. This also helps improve their problem solving skills.
Third, it teaches kids about responsibility. They need to be careful not to damage the kitchen, and need to clean up after themselves. This teaches them about taking care of things and being responsible.
Finally, play kitchens are just plain fun! Kids enjoy playing with them and it provides a great opportunity for family bonding. Parents can join in on the fun by cooking together with their kids.
So if you're looking for a way to help your child develop their creativity, hand-eye coordination, problem solving skills or just have some fun, then a play kitchen is the perfect option!
If you've been following my play kitchen series here, then you know how much I love and adore play kitchens and accessories for pretend play for kids!
My kids had their own play kitchen and they LOVED it! We also enjoyed all of the fun pretend food and play pots and pans that went with the kitchen!
You can catch up on my series of play kitchen posts here:
Today I'm sharing my list of best wooden play kitchens available for your child to play with!
If you are looking for tips on what to consider when purchasing a play kitchen, read my tips in this post to help you make your selection.
Wooden Kitchens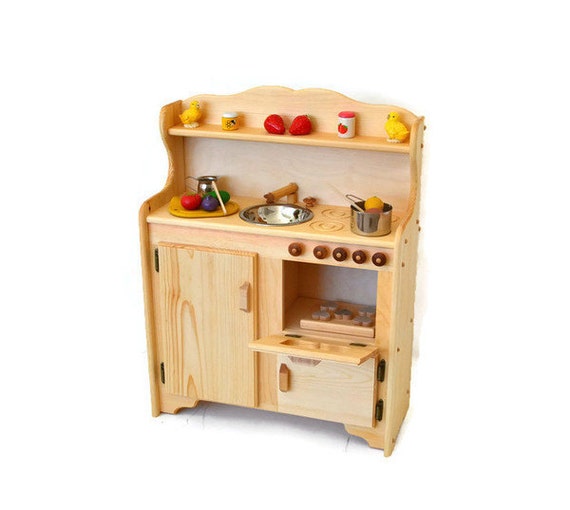 Waldorf Child's Wooden Play Kitchen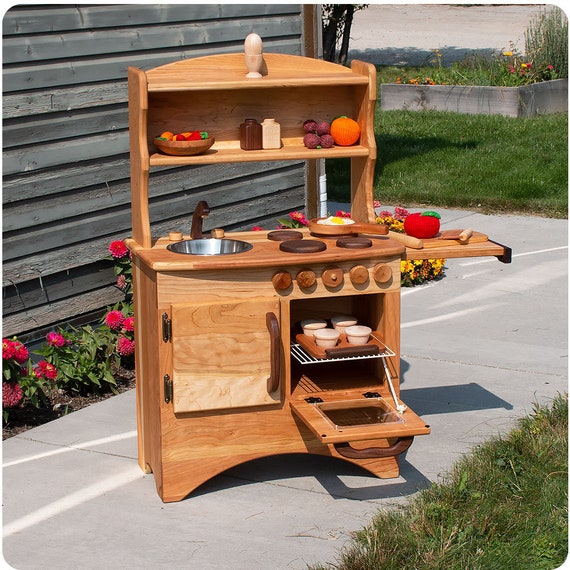 Cherry Wood Simple Hearth Wood Play Kitchen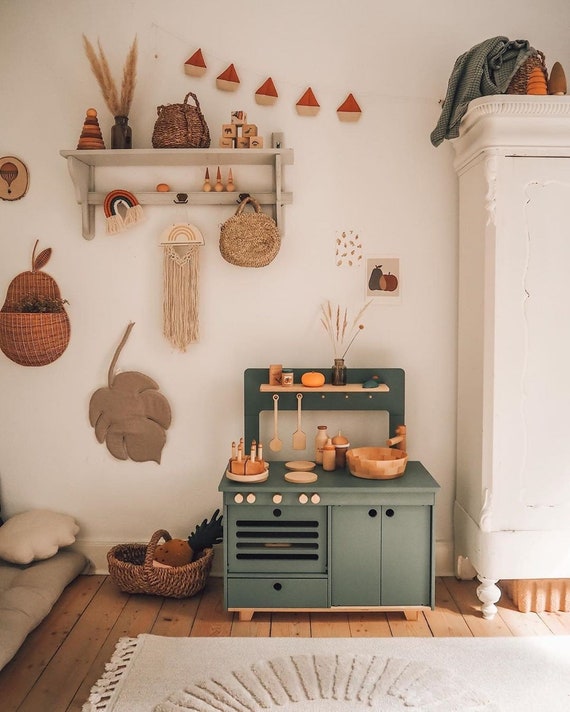 Handcrafted Wooden Play Kitchen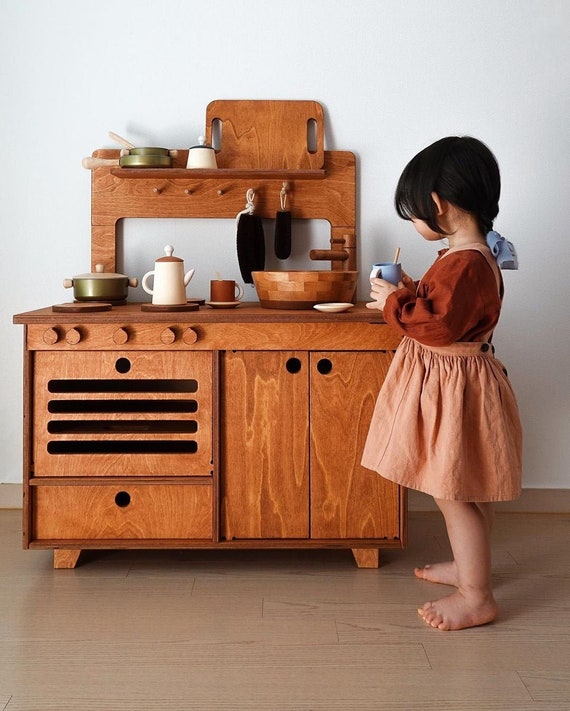 Mahogany Play Kitchen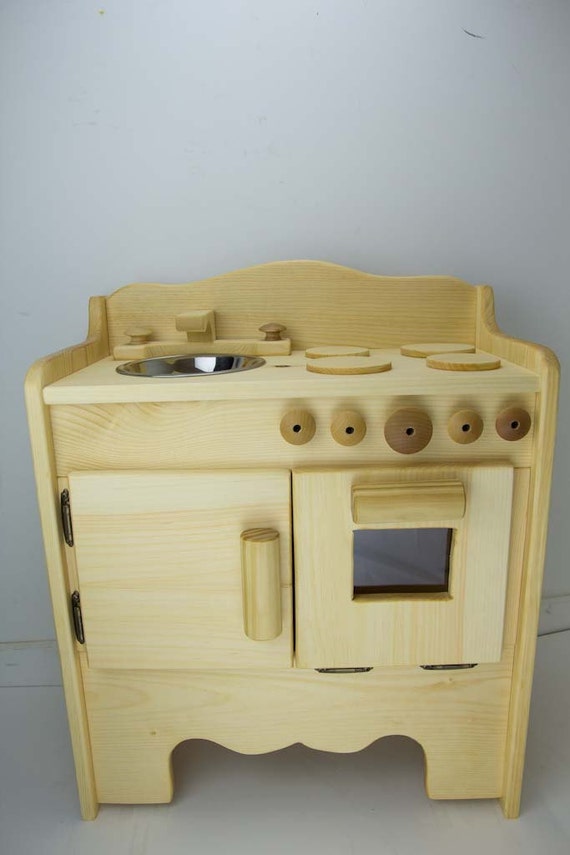 Dakota's Wooden Toy Kitchen
The following kitchens below are from TheTot.com. Some are made with types of plywood. Keep this into consideration and read the description when making your purchase!
Milton & Goose Essential Play Kitchen with Hood (Grey)
Milton & Goose Essential Play Kitchen without Hood (Grey)
Milton & Goose Essential Play Kitchen with Hood (White)
Milton & Goose Essential Play Kitchen without Hood (White)
Milton & Goose Essential Play Kitchen with Hood (Natural)
Milton & Goose Essential Play Kitchen without Hood (Natural)