Are you tired of hearing your kids say, "I'm bored?" If so, create this I'm Bored Jar to keep around to prevent or help bust boredom!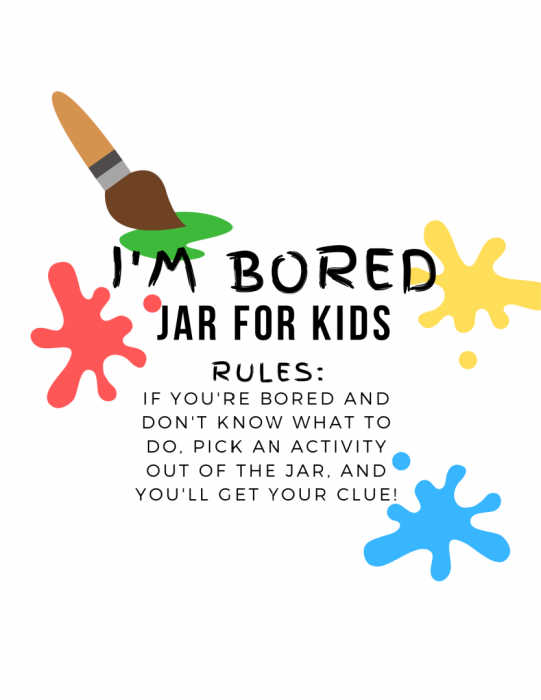 I'm Bored Jar
Supplies:
Directions:
Print the 4-page I'm Bored Jar Activity Sheets! You can see what they look like below.
Cut out the cards and place them in the jar. When you kids come to you saying they are bored, have them reach in the jar and pick out an activity card to complete! Repeat as necessary.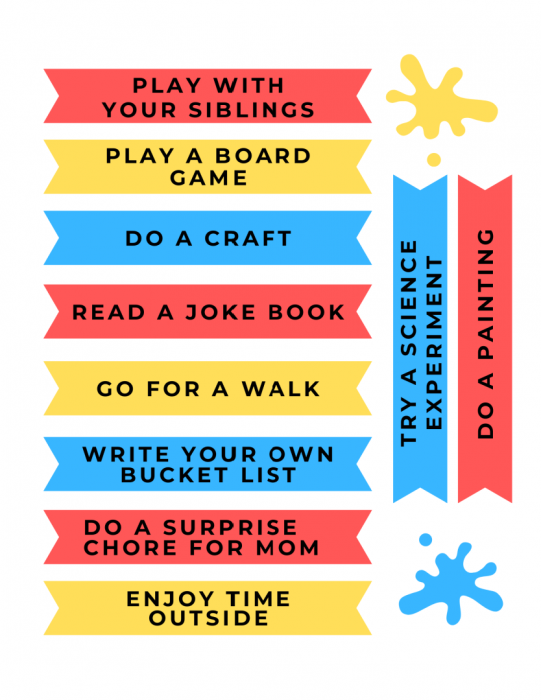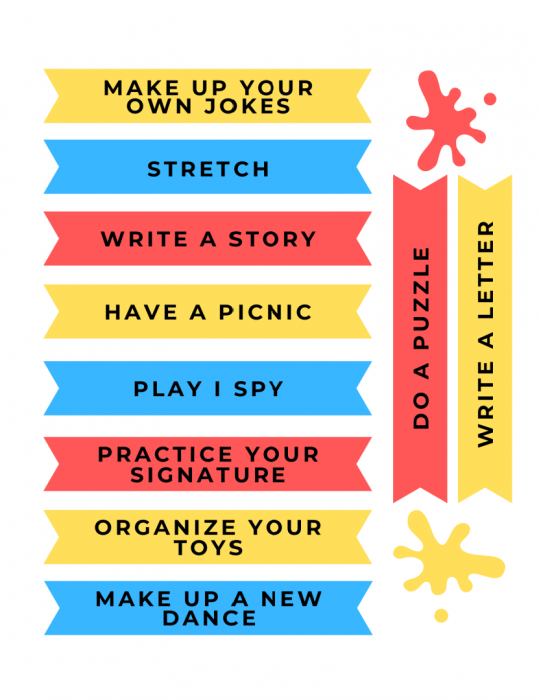 More I'm Bored Jar options: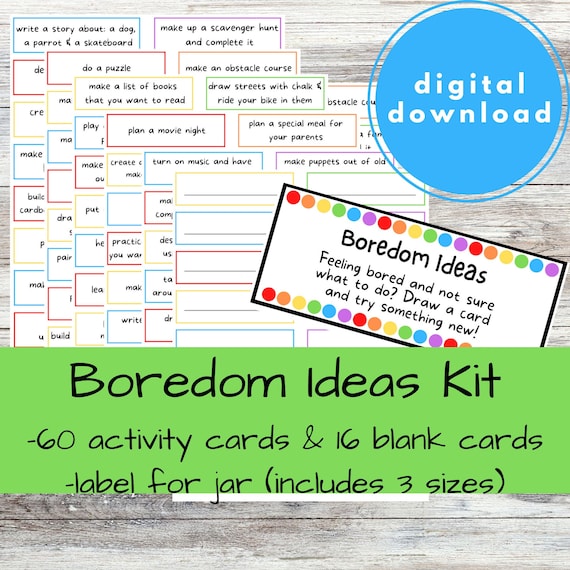 Bored Jar Cards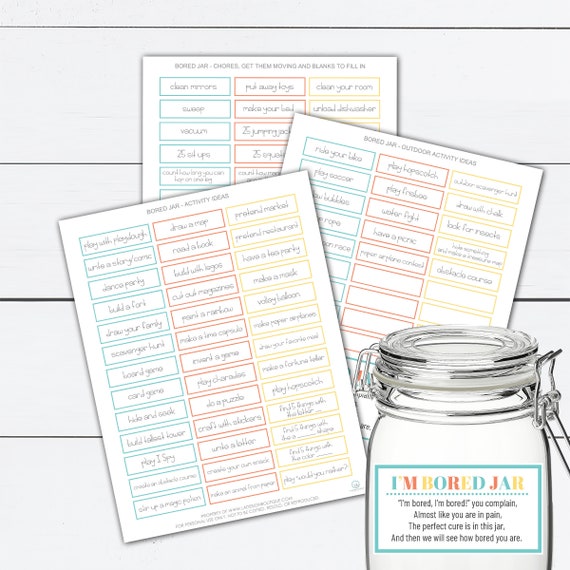 Bored Jar Boredom Buster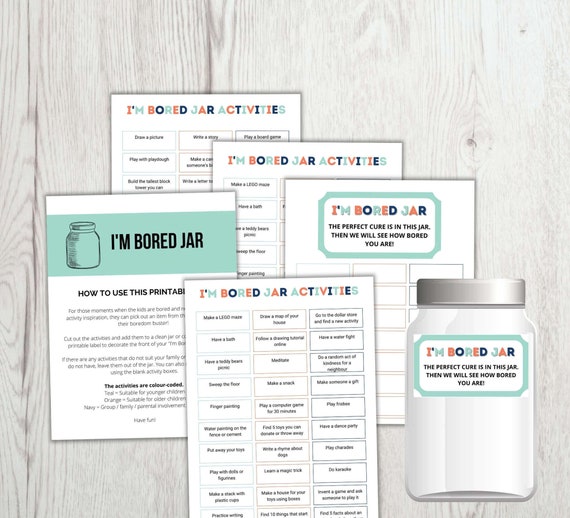 I'm Bored Jar Activity Cards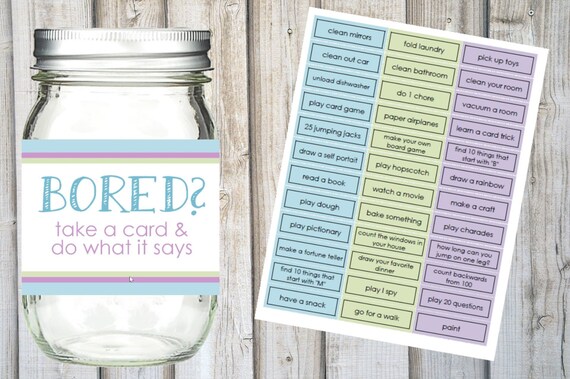 I'm Bored Jar Printable Set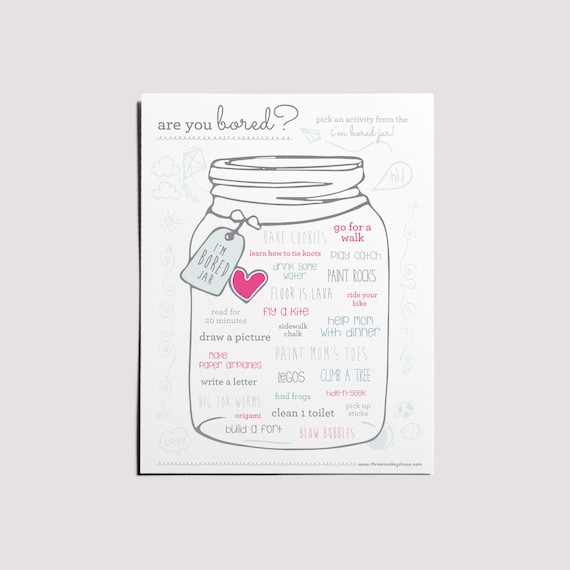 Printable I'm Bored Jar Activities for Kids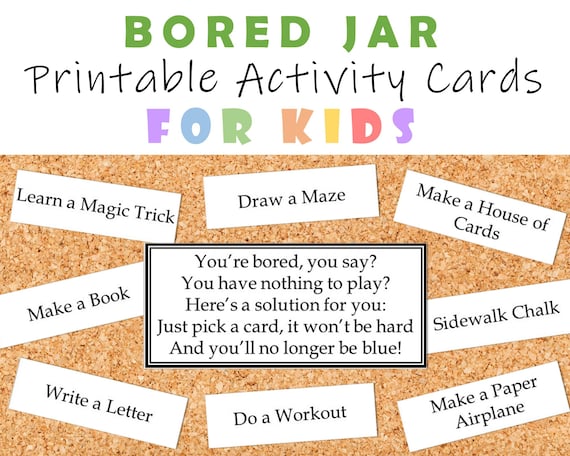 Bored Jar Activity Cards for Kids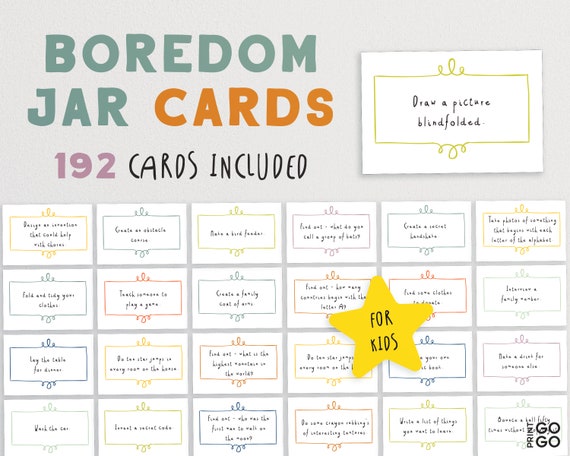 192 Boredom Jar Cards
>> Click here to sign up for my email list and get access to my FREE printable library!