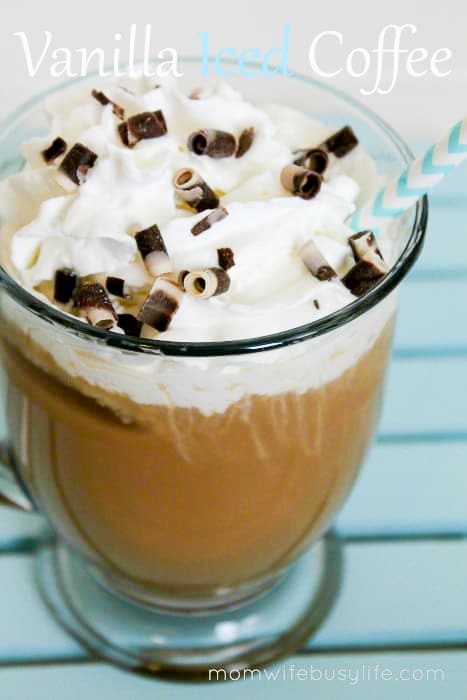 How to Make Your Own Iced Coffee
The fall is around the corner and that means that my coffee intake will increase with the cooler temps ahead! I love coffee in the fall. It's my favorite time of year to drink coffee and I enjoy adding fun flavors to my coffee such as pumpkin, nutmeg, and more.
The fun thing about coffee is that you can get really creative with it! You can add your favorite cream, sweeteners, spices, syrups and more. While hot coffee is my first choice for the day, I still love a delicious iced coffee every now and then. I love to drink iced coffee in the afternoons during my work break at home. I decided to make my own iced coffee recipe at home to avoid paying the high price for iced coffees you'd find in a cafe!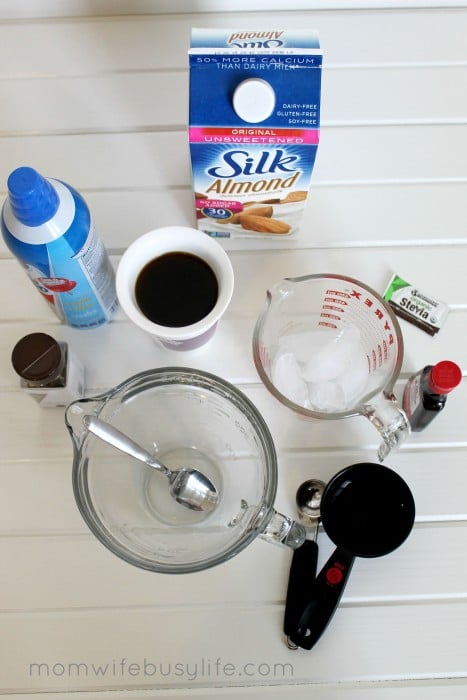 Creating your own iced coffee is super easy! Follow the steps below and you'll have a great tasting iced coffee in no time!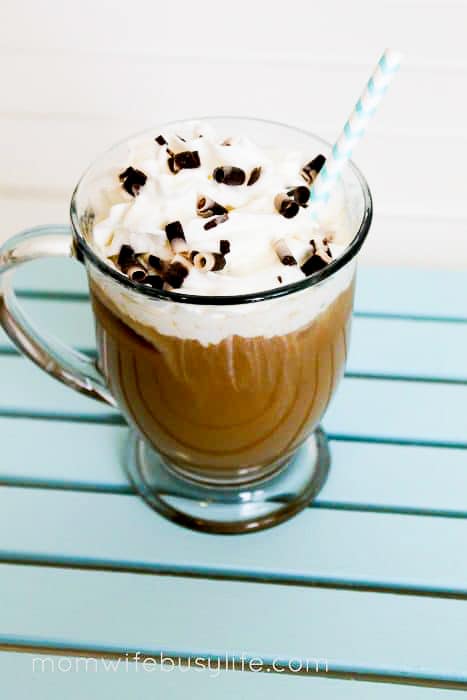 While you are here, watch these fun coffee hacks to see how you can get even more creative with your coffee recipes.
5 Fave Iced Coffee Hacks
How to Make Your Own Iced Coffee
Ingredients:
1 cup of ice
1 cup of cold coffee
1/2 cup Silk Unsweetened Original Almond Milk
1 packet of Stevia
1/2 teaspoon vanilla extract
Whipped Cream
Chocolate Shavings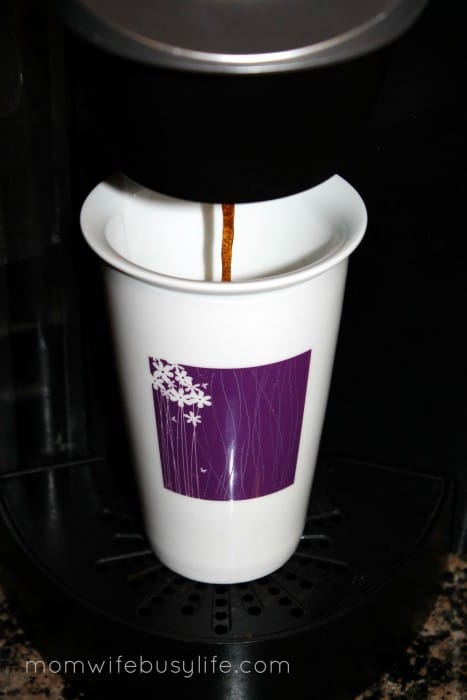 First, you'll need to brew your cup of coffee (I brew mine quickly in my Keurig) and then let it sit to cool off. I place my warm coffee in the refrigerator or freezer to cool faster if I'm in a hurry!
When your coffee is cold, combine the coffee, ice, and vanilla in a large glass measuring cup.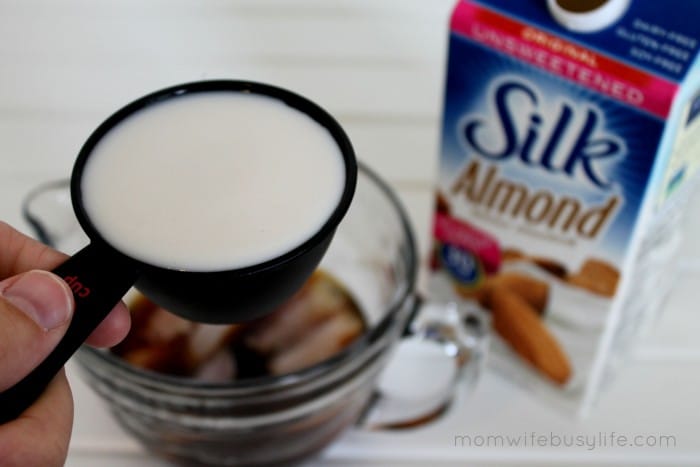 Next, add the Silk Almond Milk. I like to swap regular milk for Silk Almond Mix in my recipe because it's a delicious alternative to milk.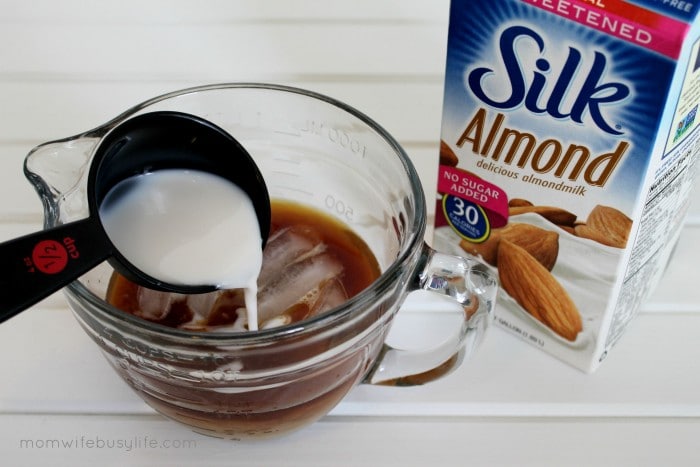 Traveling soon? You can still make your own when you travel easily! The Silk Almond Milk single serve containers are perfect to take along with you! They are also perfect for school lunchboxes this year or great to have with after school snacks!
Next, add the stevia into the mixture and stir well.
Finally, pour the cold coffee mix into a glass cup. Top with whipped cream.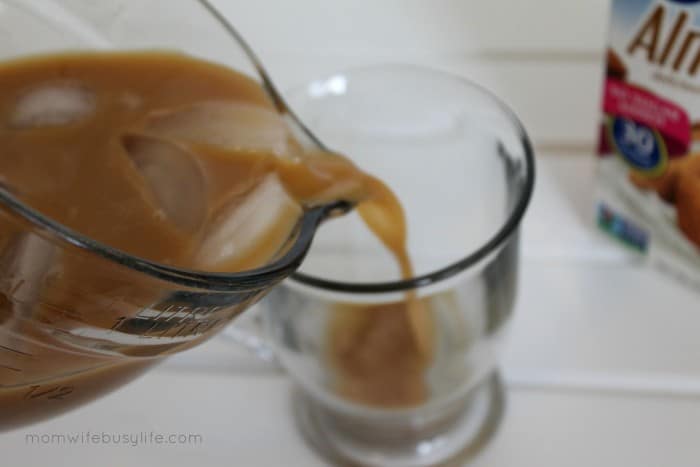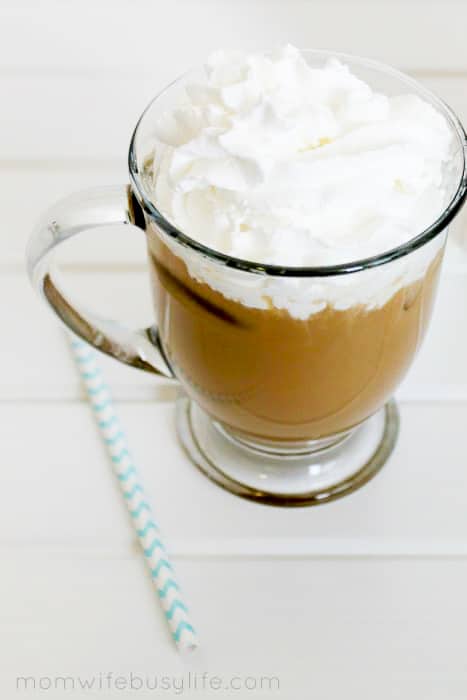 You can add chocolate shavings to your coffee recipe to give it extra flavor. Add a decorative straw in your beverage and sit back and enjoy!
Here are more recipe ideas:
What do you like to add to your coffee to make it yummy?
How to Make Hot Apple Cinnamon Spice Tea

>> Click here to sign up for my email list and get access to my FREE printable library!