This Vegan Dalgona Coffee is full of flavor! If you are new to Dalgona Coffee, this whipped instant coffee recipe is a great place to start.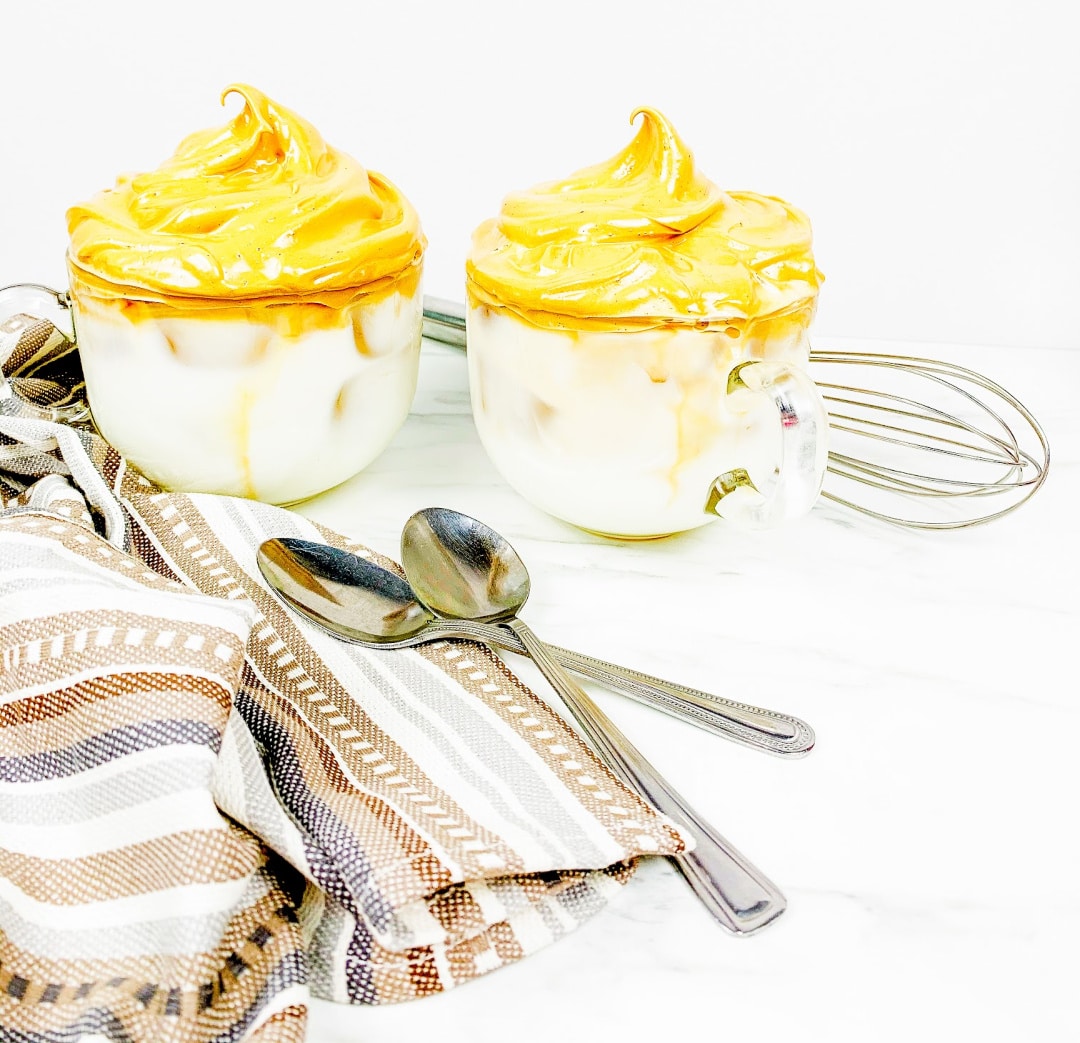 Have you heard of Dalgona Coffee? Have you tried this new whipped instant coffee recipe yet? This new coffee trend is something you don't want to miss out on!
What is Dalgona coffee?
Dalgona coffee is all the rage these days – but what is it, exactly?
This delicious coffee drink originates from South Korea, and gets its name from a traditional Korean toffee.
Dalgona coffee is made by whipped up until it becomes light and fluffy, then added to hot or iced milk.
The result is a rich, creamy beverage that's perfect for any coffee lover! So if you're looking to try something new (and tasty), give Dalgona coffee a go.
Who knows, it might just become your new favorite!
If you haven't tried this coffee recipe yet, this recipe below is a great place to start to make sure you get a flavor worth trying and making again.
What can you put in Dalgona coffee?
If you love dalgona coffee, you'll be happy to know that there are a few different ingredients you can use to make your own.
All you need is some coffee, sugar, and water. You can also add milk or cream if you like.
To make Dalgona coffee, simply combine equal parts of each ingredient and stir until the sugar dissolves.
Then, pour the mixture over ice and enjoy!
You can experiment with different ratios of coffee to sugar to find the perfect balance for your taste.
And don't forget to try adding different flavors to your Dalgona coffee – like chocolate or vanilla extract.
Yum!
What can you serve with Dalgona coffee?
There are a few different ways you can serve Dalgona coffee. One popular way is to top it with milk and ice, creating a refreshing and delicious cold drink.
You can also simply enjoy it as is, or topped with whipped cream and chocolate shavings for a more indulgent treat.
However you choose to enjoy it, Dalgona coffee is a unique and delicious way to wake up in the morning or enjoy a pick-me-up any time of day.
What foods pair well with Dalgona coffee?
There are a few foods that pair well with dalgona coffee.
One is a light breakfast pastry, like a croissant. The rich, creamy texture of the coffee pairs nicely with the flaky pastry.
Another good option is a fruit salad. The sweetness of the fruit complements the coffee's bold flavor.
And lastly, a chocolate cookie or brownie would be a delicious way to end your Dalgona coffee experience.
So go ahead and experiment until you find your perfect pairing!
How to Make Your Own Iced Coffee
Best Gift Ideas for the Coffee Lover
Keurig K-Duo Coffee Maker Review
The secret ingredient we share in this recipe that makes this coffee recipe 'extra special' is the Almond Bailey's.
It's a delicious and light tasting spirit from Baileys made with real almond milk.
It has nutty flavors of real almond milk and real vanilla to give this Dalgona Coffee a kick of extra flavor.
Vegan Dalgona Coffee
Ingredients: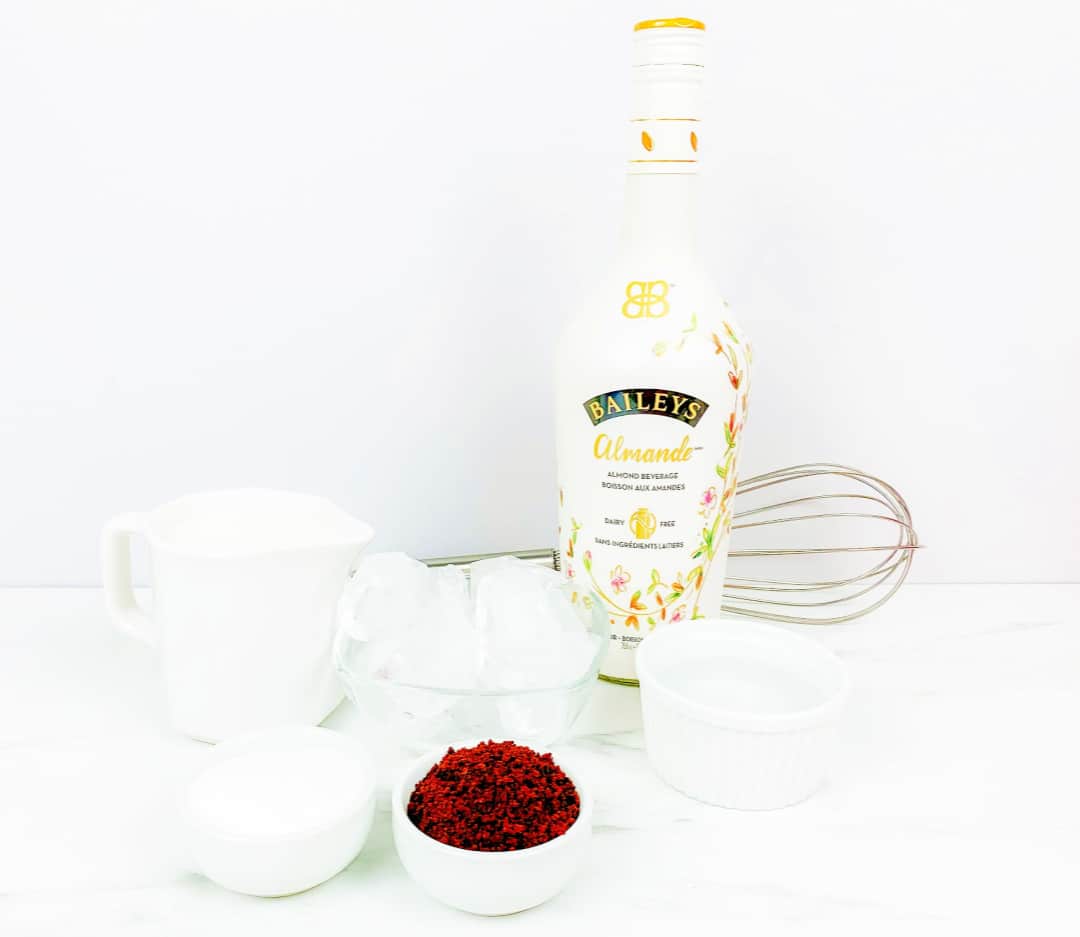 Directions:
Whisk together the instant coffee, sugar, and hot water until peaks are formed. *Use a hand whisk, a hand mixer or a stand mixer.
Fill a glass with ice cubes and top with desired amount of Almond Bailey's.
If you just want a touch of flavor go for a teaspoon, but if you're looking for more, you might want to go with an ounce.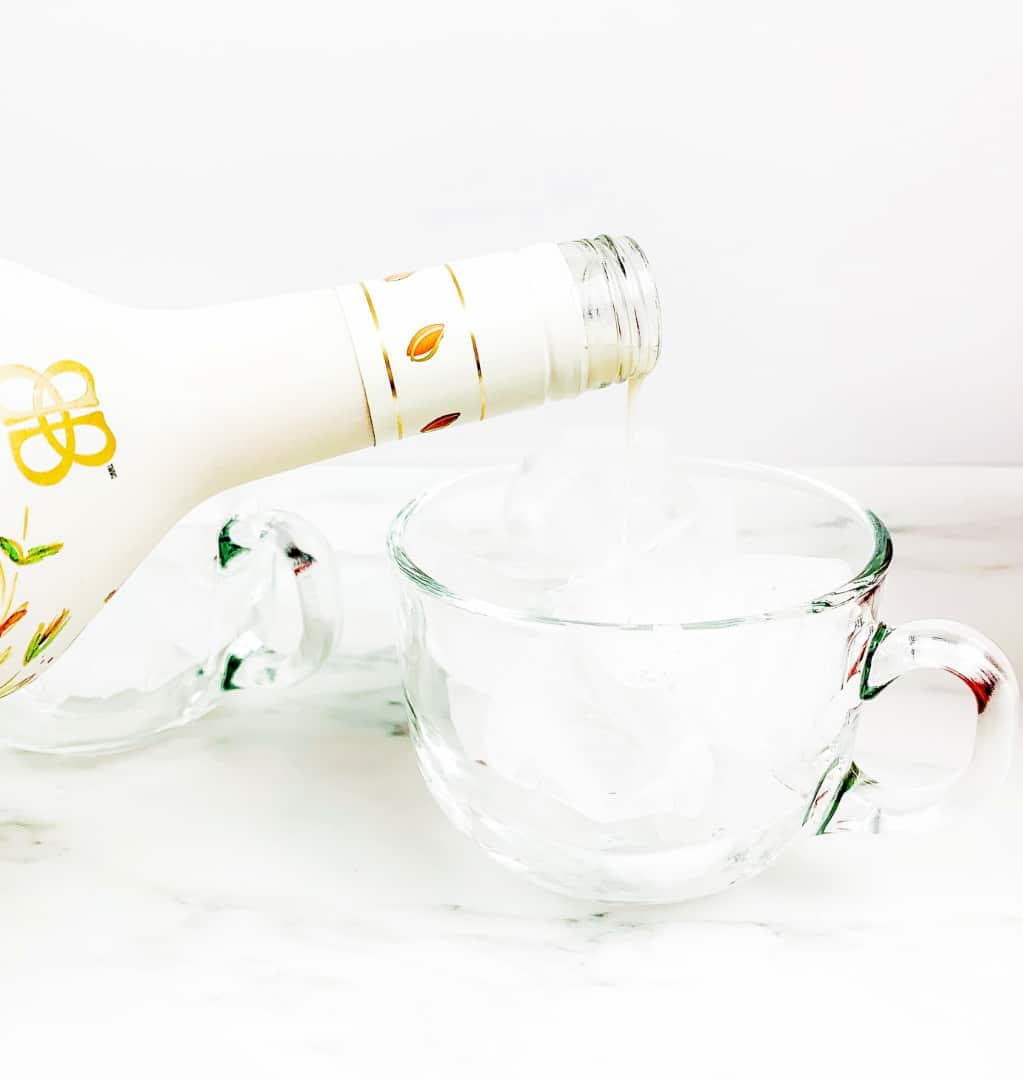 Top the rest of your cup with the milk of your choice.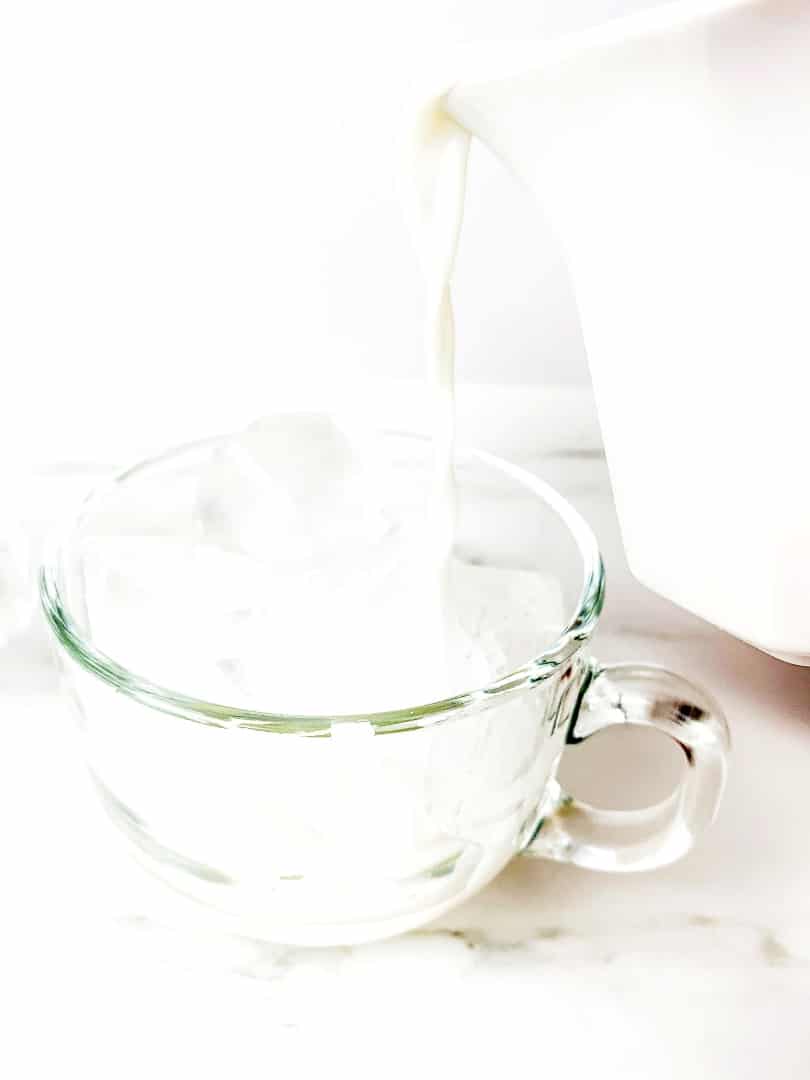 Put one to three spoonfuls of the whipped coffee mixture on top and serve!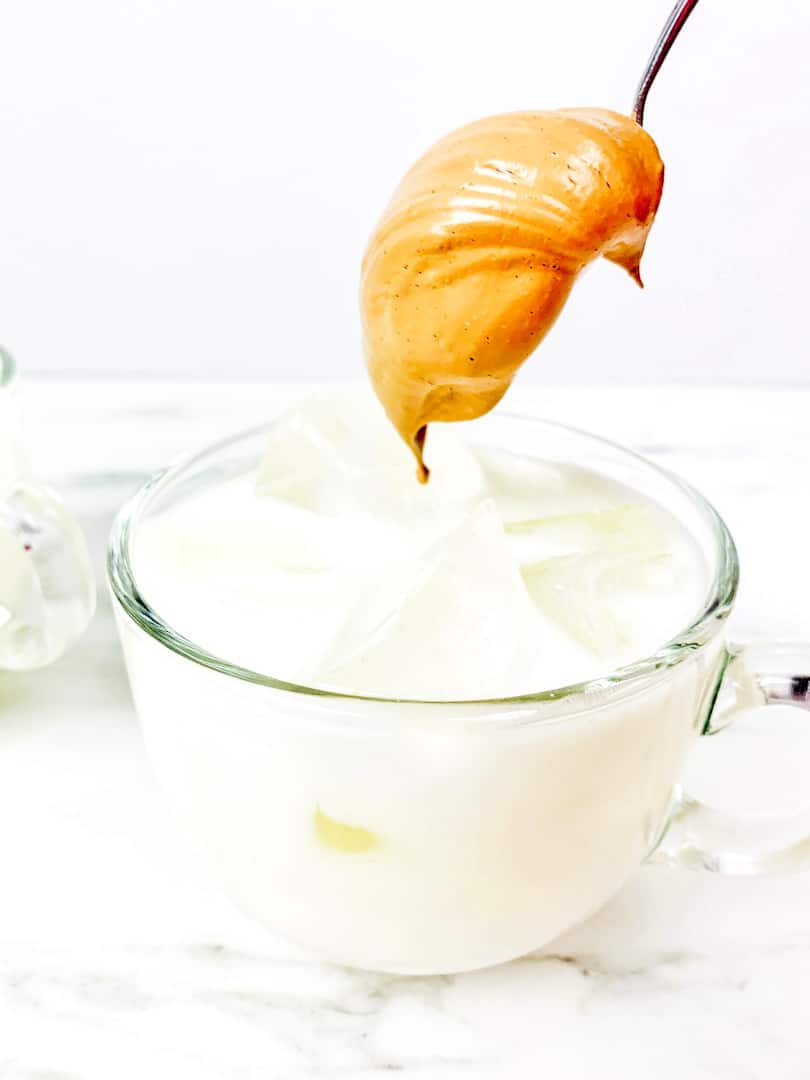 Makes 2 Servings