If you are looking for a fun spin on a basic spaghetti recipe, this recipe is for you! Try our Easy Cheesy Meatless Baked Spaghetti Recipe today!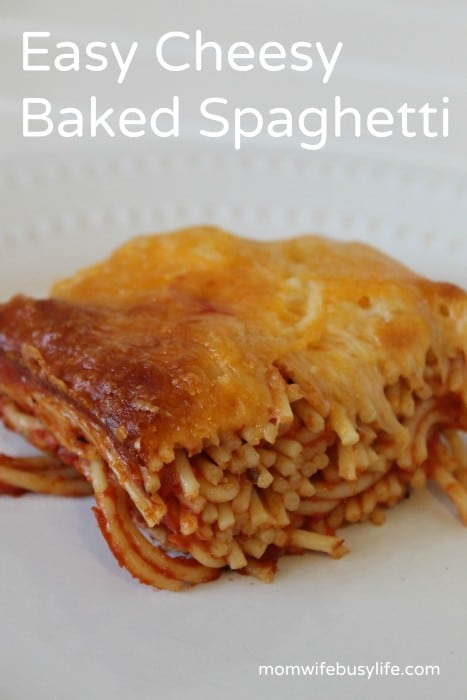 We usually make about three big meals each week and then eat what's left as leftovers on the other days of the week. This works well for us and there's always something for everyone to eat.
We've been "shopping from our pantry" lately. This means that we've been getting creative with what we have on hand before we go out and purchase more food. This helps us to save money and eat up what we already bought.
One afternoon, I went searching around our pantry for something to cook. We were running very low on groceries, but we did have a box of spaghetti noodles, marinara sauce, and shredded cheese!
While I normally add ground beef to my spaghetti or lasagna recipes, I didn't have any and decided to create a meatless recipe. Going meatless every now and then is a great idea and saves you money, too.
I created a spaghetti bake with these few ingredients and actually fell in love with this meatless recipe. It's so simple to make and delicious, too. The cheese on top, when browned, gives the spaghetti a tasty flavor for all.
Try my other pasta recipes:
Easy Cheesy Meatless Baked Spaghetti
Ingredients:
1 24 oz. jar of spaghetti or marinara sauce
1 package of spaghetti noodles
Mild shredded cheese
optional: 1 lb. ground beef cooked
Directions:
Preheat oven to 375 degrees.
Boil the spaghetti noodles in a pot of water for about 11 minutes. Drain.
Add in the spaghetti or marinara sauce and stir well.
Pour the noodles in a baking dish into an even layer.
Top with desired amount of shredded cheese.
Bake until the cheese is golden brown and slightly crispy around the edges.
Check out these step by step photos!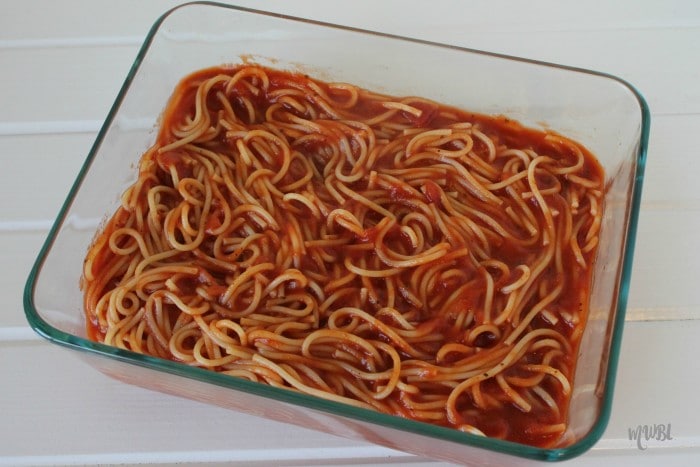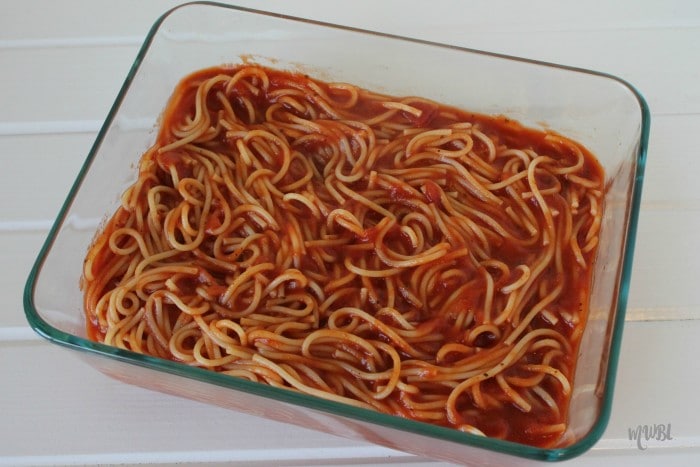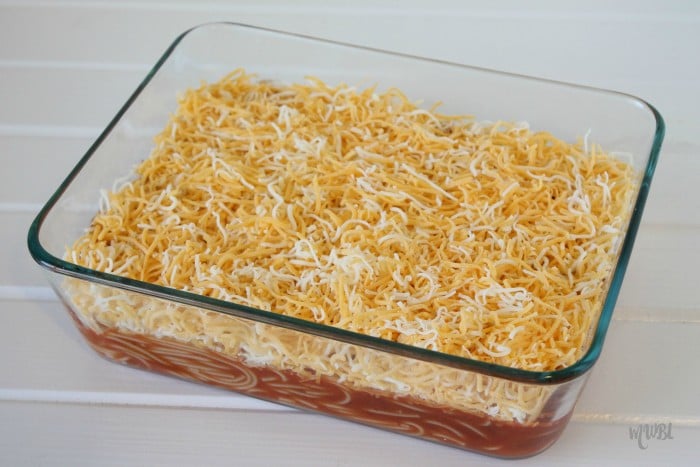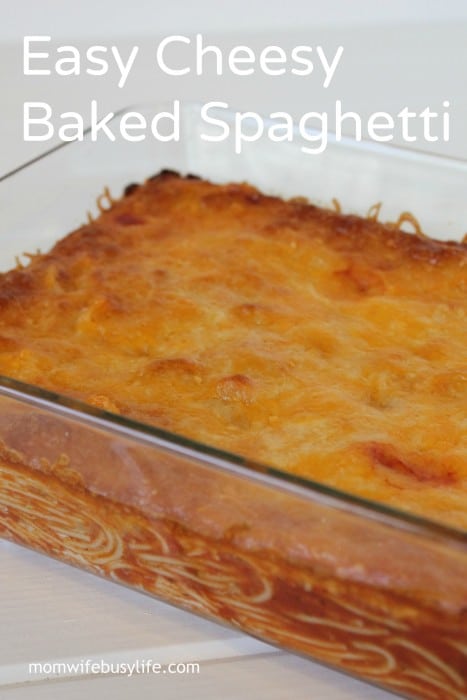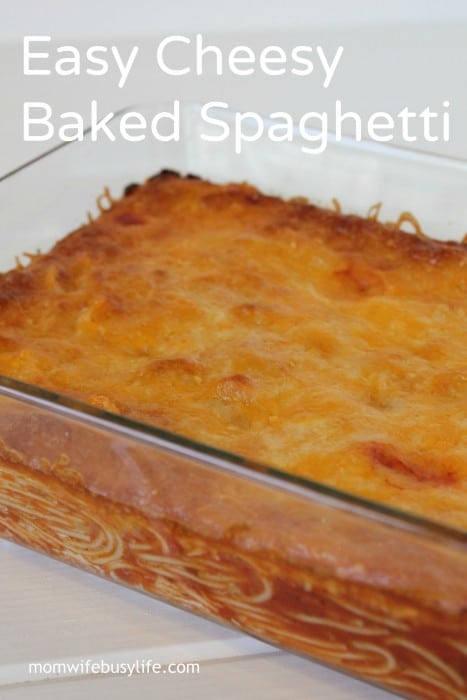 That's it – only 3 ingredients to make this delicious recipe. Perfect for busy moms and hungry stomachs!
More great recipes:
Get access to all of my recipes here.