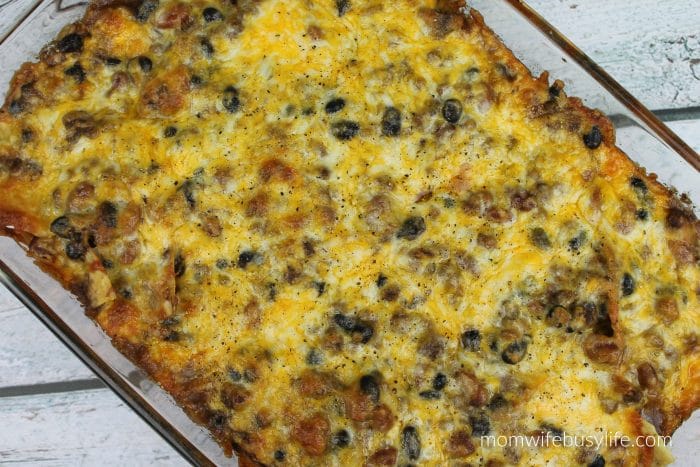 I love Mexican food. I could eat it every day if I had to! I grew up in Texas where great tasting Mexican food was pretty easy to find. After moving to the East Coast (and now the Pacific Northwest), great Mexican food can be hard to find! The Easy Cheesy Mexican Casserole recipe is a favorite of mine. I've been making it for several years and I never get tired of it! My kids even love it.
If you are looking for a quick, easy, and delicious Mexican dinner that the entire family will enjoy, you need to make this Easy Cheesy Mexican Casserole!
Here's what you'll need: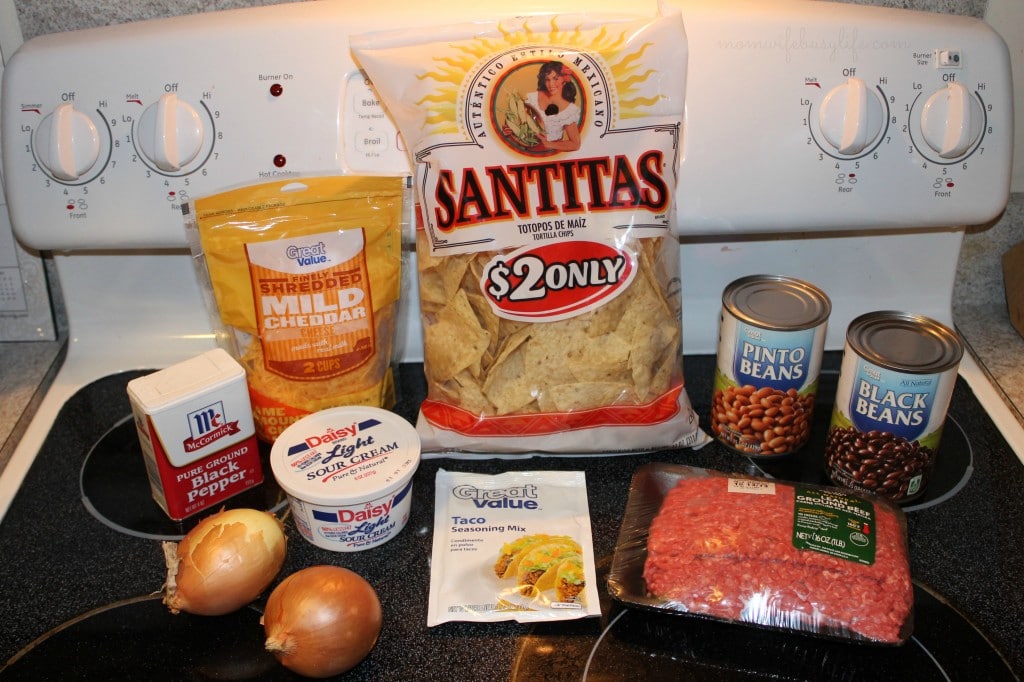 Easy Cheesy Mexican Casserole
Ingredients:
1 bag of tortilla chips
1 lb. of ground beef
1 packet of taco seasoning
1 (15 oz.) can of pinto beans (undrained)
1 (15 oz.) can of black beans (undrained)
1 (15 oz.) can of diced tomatoes (undrained)
1 (8 oz. bag) of shredded cheese
1 tsp. pepper
1 small onion (optional)
sour cream (optional)
Directions:
Pre-heat oven to 375 degrees.
Brown the meat in a large skillet.
After the meat has browned, combine the pinto beans, black beans and diced tomatoes, taco seasoning, and pepper. Simmer for 5 minutes.
Layer the bottom of a 13X9 casserole dish with half of the bag of tortilla chips.
Spoon half of the beef and bean mixture on top of the tortilla chips.
Place the remaining tortilla chips in a layer on top of the mixture.
Repeat step 4 using the remaining beef and bean mixture.
Sprinkle an even layer of cheese onto the mixture.
Place casserole in the oven and bake for about 10 min or until the cheese has melted and has slightly browned.
Serve with sour cream. Enjoy!
More great recipes:
Get access to ALL recipes here!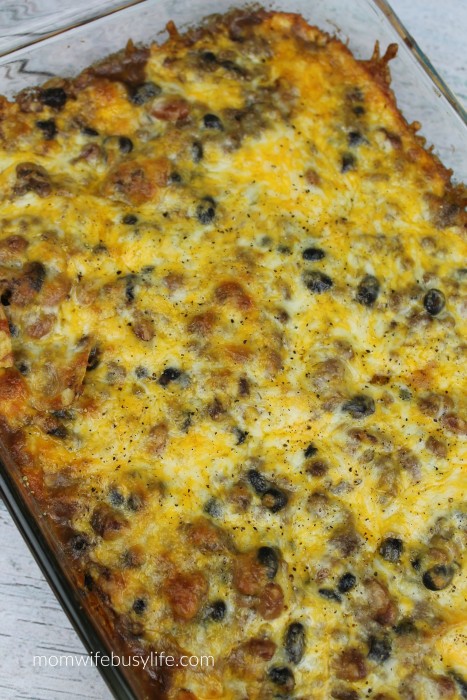 Find more great recipes here!