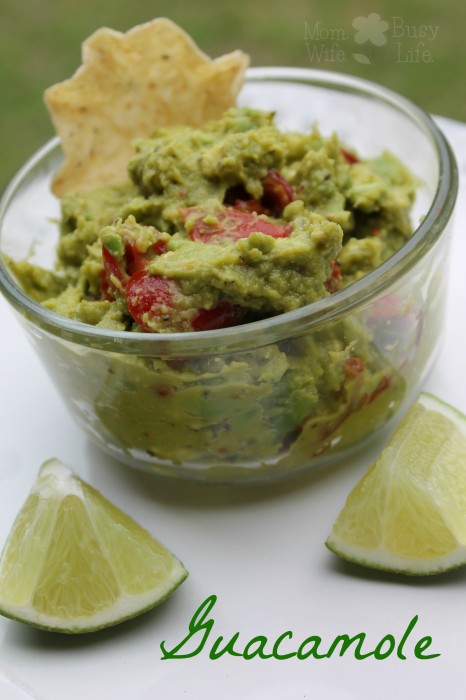 Looking for an easy guacamole recipe? I've been a big fan of guacamole for a while now! I started enjoying guacamole when I entered college and as an adult, I could eat guacamole just about any day of the year! I learned how to make guacamole shortly after my husband and I were married. After I made my own fresh bowl of guacamole, I could never go back to the kind you buy at the store in a package. It just wasn't the same. I love eating guacamole with my favorite tortilla chips or on our homemade taco salads! Here's my easy guacamole recipe for you to enjoy!
Easy Guacamole Recipe 
4 Large Avacodos
1 Tomato (or 12 small cherry tomatoes)
1 Tsp. Garlic Salt
1 Tsp. Garlic Powder
1 Tsp. Pepper
Optional: 1 Tsp. Lemon or Lime Juice for flavor or to keep guacamole from turning brown



Directions: 
Cut each avocado in half. Remove the seed. I recommend this 3-in-1 Avocado Slicer!
Scoop the avocado pulp into a medium bowl.
Mash and stir the avocados until the mixture is slightly chunky.
Dice the tomato and stir tomato into the mixture.
Combine the seasonings in the avocado mixture and stir well until mixed.
Serve with tortilla chips, tacos, taco salad, or your favorite Mexican dish!
More great recipes: