These Seven Layer Dip Cups are perfect to serve at your next gathering with family and friends!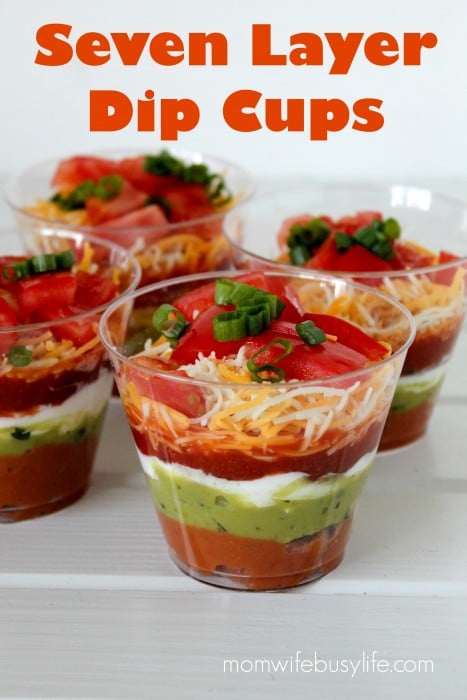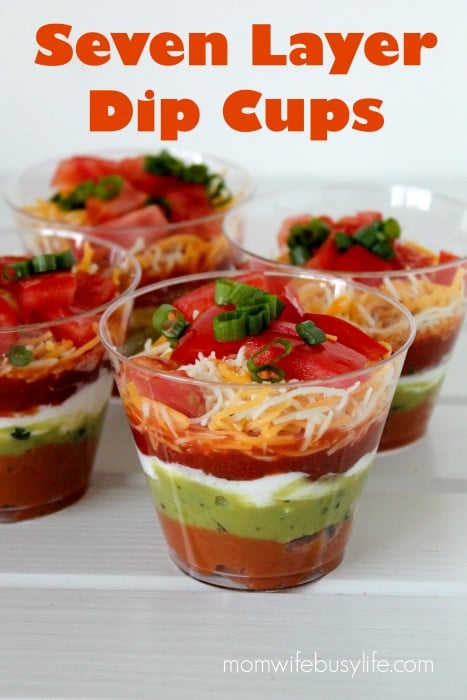 February is here! There are many things I think about when February approaches: Valentine's Day, sweet treats, my birthday, and the big game day of course! My husband and I both like to watch the game day in February. It usually falls on the same week as my birthday. We get to celebrate twice!
Are you planning any fun gatherings for the big game day? Check out more easy appetizer recipes!
If you are planning to entertain guests during game day, serve delicious and simple recipes that everyone will love. During our next gathering with friends, we will be serving this Seven Layer Dip Cup Recipe! This recipe is so easy to make and takes very little time to prepare. I love serving seven layer dip in cups because they are easy to hand out to guests and are the perfect portion size for them, too.
Seven Layer Dip Cups
Ingredients:
Directions:
Using a spoon, spread a layer of refried beans at the bottom of a clear cup.
Spread a layer of guacamole on top of the refried beans.
Spread a layer sour cream on top of the guacamole.
Spread a layer of salsa on top of the sour cream.
Sprinkle a layer of shredded cheese on top of the salsa.
Add diced tomatoes.
Sprinkle chopped green onions on the top of the tomatoes.
Serve with tortilla chips! Makes 6-8 Seven Layer Dip Cups.
What tips do you have for entertaining guests?
More great recipes to try: