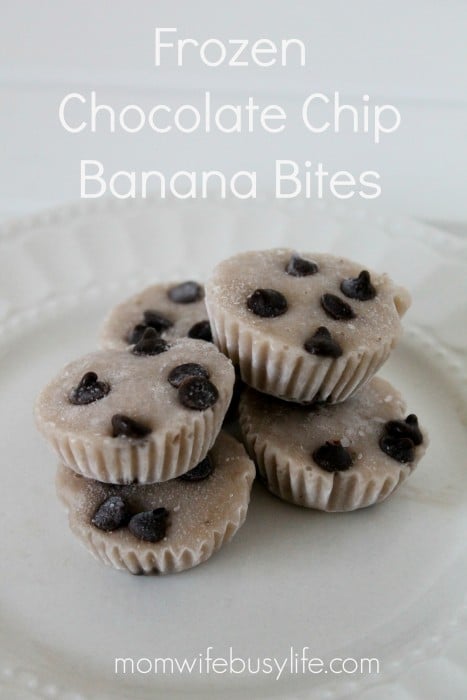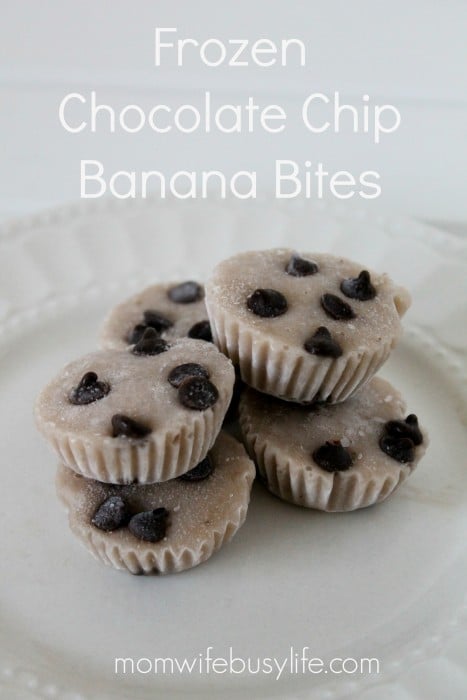 We've been getting creative in the kitchen and experimenting with healthy snack options for the kids. I love banana smoothies and wanted to go the extra step and create frozen banana bites with chocolate chips. These frozen banana bites are the perfect snack option for the whole family! My girls help me in the kitchen often and they love to make this recipe with me! This recipe only calls for 3 simply ingredients. The combination of dark chocolate and bananas is something you can't miss out on! Enjoy!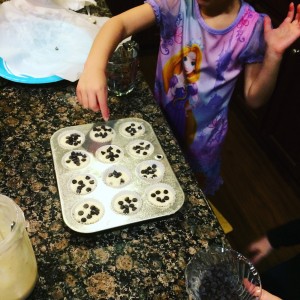 Frozen Chocolate Chip Banana Bites
Ingredients:
Directions:
Add bananas and milk to a blender and blend well. I prefer using my Magic Bullet Blender for blending!
Line mini muffin pan with small cupcake liners.
Place about 5-6 chocolate chips at the bottom of each liner.
Spoon in blended banana mixture.
Add 5-6 chocolate chips on the top.
Freeze banana bites until frozen. Remove wrapper and enjoy!
*If your banana bite cups get stuck in the pan after freezing, turn the pan over at an angle and run under warm water for a few seconds. Tap pan on the counter until they fall out.
Makes 12.
If you are looking for more great banana recipes, check these out below: