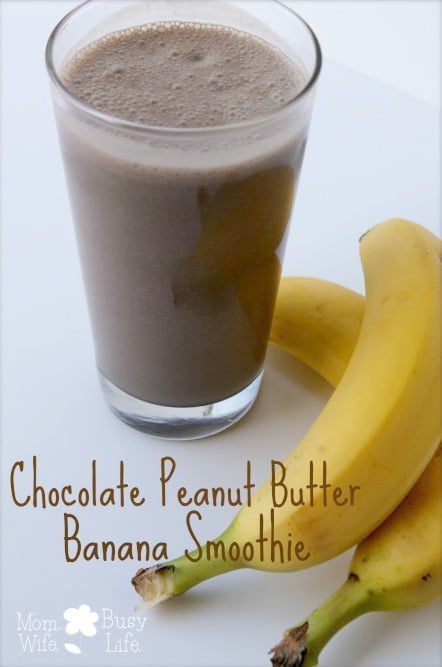 Chocolate Peanut Butter Banana Smoothie
My goal for the year is to drink more smoothies! I'm on a mission to add more fresh fruits and vegetables in my diet, and one way to do this is by making smoothies. I like to experiment with different ingredients until I find a flavor that I love!
Today I wanted to create something fun and fresh, with bananas, cocoa, and peanut butter. I love this combination and wanted to try it as a smoothie. It's super easy to make and super delicious! The best part about smoothies? You can get really creative with smoothie ingredients and experiment with several different types of fresh fruits, spices, flavors, and more!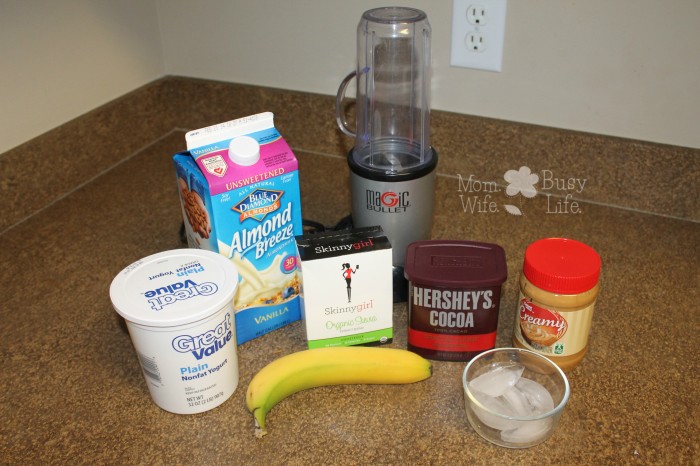 Chocolate Peanut Butter Banana Smoothie
Ingredients:
1 banana
1/2 cup almond milk
1/3 cup nonfat yogurt
1 tbsp peanut butter
1/2 tbsp dark cocoa
5 cubes of ice
1 stevia packet (optional if you want extra sweetener)
Check out these blenders for making smoothies!
Directions:
Combine ingredients in your blender and blend well. Serve immediately! Enjoy.
For the upcoming new year, try to add these smoothie recipes to your morning, afternoon, or evening routine! These flavor combinations are delicious. Here are my favorite smoothie recipes below: