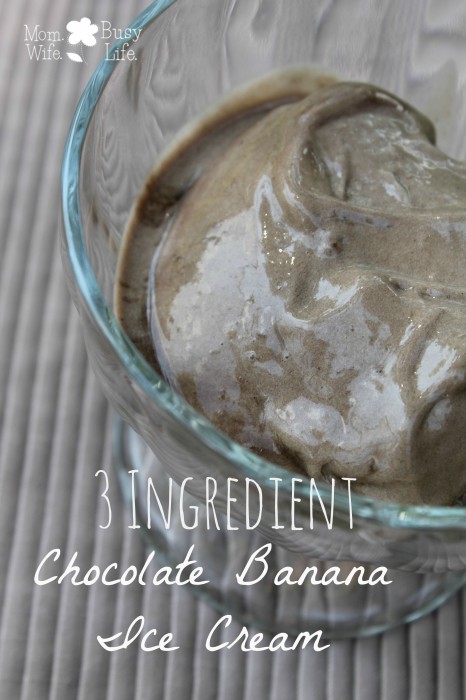 Chocolate Banana Ice Cream
Bananas are a easy addition to recipes, especially when adding to recipes for kids! You can make a variety of recipes using bananas including: banana bread, muffins, smoothies, and more. If you are looking for a healthy banana recipe for your family to try this year, you need to try this!
Are you a fan of ice cream but not a fan of the added fat and sugar? Try this amazing alternative! The Chocolate Banana Ice Cream recipe is a new favorite of ours this summer and I've made it a few times already for the family! All you need are three ingredients and a blender and you'll have a delicious treat for all to enjoy!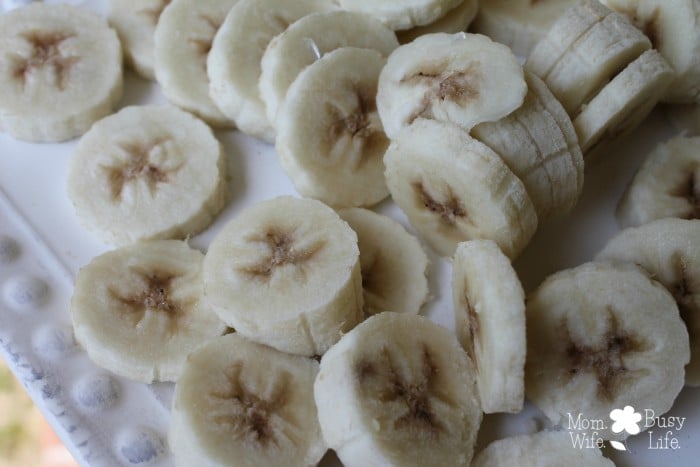 Chocolate Banana Ice Cream
4 sliced bananas (Check out this handy banana slicer.)
2 Tbsp. Cocoa
6 Tbsp. Milk
Directions:
Cut 4 bananas into slices and freeze.
Place frozen banana slices into a blender.
Add milk and cocoa.
Pulse blend and stir every few seconds with a spatula until smooth and creamy!
Serve and enjoy! Serves 4. 
If you are looking for more great banana recipes, check these out below: