Create a variety of fun and creative pumpkin crafts this fall season with the kids! Here are several great options to choose from below.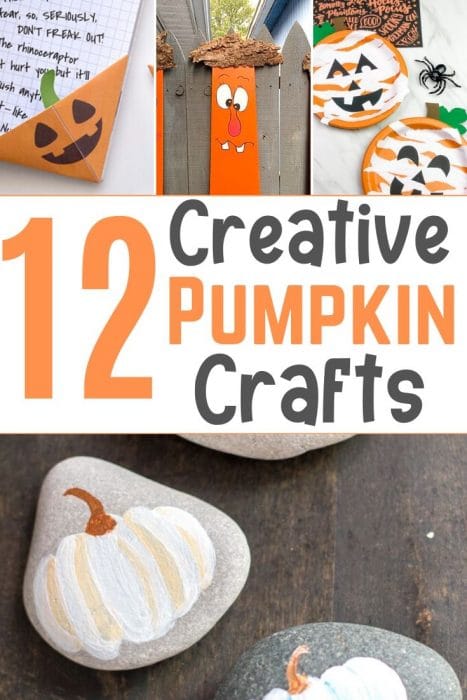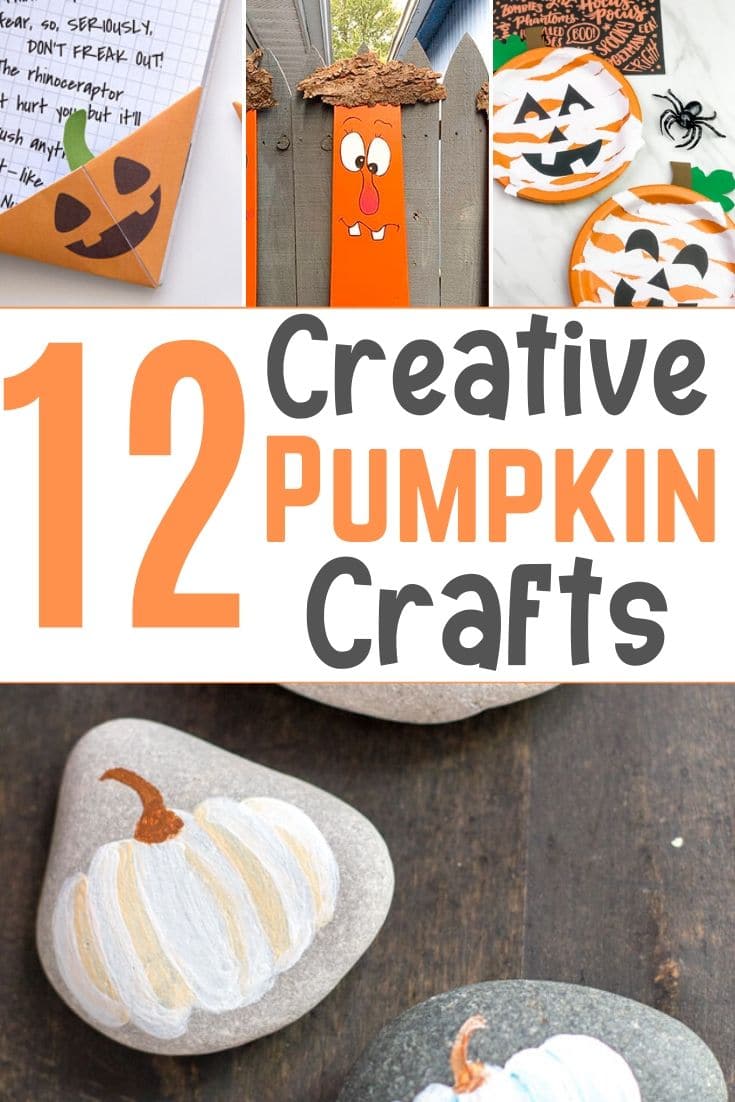 It is always fun to get the kids together to create some creative pumpkin crafts during the fall season. Once fall comes along and the air starts to get a little cooler, it's pretty much pumpkin season and creating crafts can not only be fun, they can also be educational.
Pumpkin crafts are also good for Thanksgiving or Halloween so you can make various creative pumpkin crafts throughout the rest of the year.
If you are looking for some fun and educational pumpkin crafts for kids, these creative crafts are just what you may be looking for! Kids will love getting creative to create these crafts!
Creative Pumpkin Crafts
These light up Milk Jug Pumpkins are fun to make and great to display for Halloween! Create this easy craft with the kids this year.
This pumpkin jar craft is easy to make! Paint the pumpkin with craft paint and then add a flameless candle inside.
Save your empty jars and reuse them to make these light up Mason Jar Jack-O-Lanterns! The kids will enjoy creating these and displaying them in their home for Halloween as a frugal decoration idea.
Kids will love taking these tin cans and turning them into fun pumpkin themed cans. It only takes a few supplies and it's an easy craft project!
This is a fun paper pumpkin craft that kids can easily help with. Once the craft is finished, they'll have a cute little pumpkin bookmark to save their place while they are reading!
Perfect for Halloween, this fun glow in the dark pumpkin bucket is an easy craft that kids will love making. All you need is an orange bucket and a little bit of glow in the dark tape.
Kids love rocks so painting pumpkins on them will make for a fun craft no matter what the age. You can get crafty with different pumpkin designs or colors and then keep the rocks or place them around town for others to find.
This easy pumpkin craft turns into a beautiful pumpkin themed wreath that can be placed on your door to welcome your guests. Kids may need a little help with this one, but they will love seeing their masterpiece hanging from the door!
Older kids will love creating these painted pumpkins that are embellished with a metallic foil to create a beautiful look for any decoration. Once the pumpkins are painted, you can use them in various decorations, to create wreaths, or even centerpieces!
Upcycle those bottle caps you may have into these cute little pumpkins that can be used for various decorations or other craft projects.
Depending on the age, kids may need a little help with the glue gun, but it will be worth it! The dollar store pumpkins get a bit of a makeover with this easy craft.
You can't include a fun craft project for kids without mentioning a paper plate craft! Kids can make these fun and creative paper plate pumpkins as they work on their artistic abilities!
Who knew you could do some pretty crafty things with fan blades? These ceiling fan blades are decorated with cute pumpkin faces so that you can hang them up for decoration. Kids both young and old will love painting the fans to hang as decorations.
It may take a bit of practice, but kids will have fun making these fun origami style jack o' lanterns!
It's fun to create a pumpkin out of a paper plate, but why not take it to a new level and turn that regular pumpkin into a fun mummy pumpkin!
I hope you enjoyed this list of pumpkin crafts to make this year! Which pumpkin craft are you most interested in creating this fall season?
More Pumpkin Themed Ideas:
Try our Moist Pumpkin Bread Recipe! This is a recipe that I like to get the kids involved with. Creating this pumpkin bread has become a yearly tradition and it tastes so yummy!
Here's a fun spin on a traditional pumpkin pie. Make this Toasted Cinnamon Pumpkin Pie recipe to serve your guests during their visit at Thanksgiving!
Looking for a pumpkin dip to serve guests at your gathering? Try our Pumpkin Pie Spice Dip with Cinnamon Sugar Chips!
This is fun recipe to make with the kids this year. Create these Pumpkin Shaped Pizza Pockets for a creative and tasty meal option!
Have you ever tried a Pumpkin Pie Smoothie? Yum! Top this smoothie with whipped cream for a delicious treat this fall season.
Pamper yourself this fall with this Pumpkin Vanilla Sugar Scrub! This scrub smells good enough to eat (you actually could given that it's made with edible ingredients!)