Do you want to get your kids excited about the holidays?
Why not print off a few of these Christmas Coloring Pages and let them go wild this winter season with crayons or colored pencils!
This is a great way for kids to stay busy while also getting into the holiday spirit.
Christmas coloring pages are a great way to entertain the kids during the holiday season.
Benefits of Christmas Coloring Pages
There are many benefits to printing Christmas coloring pages, including:
Entertainment
Coloring pages provide hours of entertainment for the kids!
Set up a coloring table with a few of the following coloring pages you'll see below. Add crayons, markers, colored pencils, and more to the table and play music while they color!
We enjoy doing this as a fun family activity during the holiday season with our three kids.
Fine Motor Skills
Coloring helps develop fine motor skills.
Coloring can help improve fine motor skills in several ways.
First, it can help develop hand-eye coordination. This is because coloring requires you to use your hands to color in the lines of a drawing, while also paying attention to what you are coloring. This helps to train your brain to better coordinate your hands and eyes.
In addition, coloring can also help develop muscle control in the hands and fingers.
This is because fine motor skills involve using small muscles in the hands and fingers to perform tasks such as holding a pencil or brush, and coloring requires both of these things. By regularly practicing coloring, you can help strengthen the muscles in your hands and fingers.
Finally, coloring can also help improve eye-hand coordination. This is because when you are coloring, you need to look at the picture you are coloring, and then choose the right color to use.
This requires you to coordinate your eyes and hands in order to color the picture correctly. By regularly practicing this, you can help improve your overall eye-hand coordination.
So, if you are looking for a way to improve your fine motor skills, consider picking up a coloring book and some crayons or markers, and get started!
Decorations
Coloring pages can be used as decorations around the house.
As kids finish their coloring pages, you can display them around your home! Place them on refrigerators, hang them on mirrors, place them in the window, or display them in a frame!
Gift Ideas
Need a simple and inexpensive gift idea for someone special during the holidays? Christmas coloring pages make great gifts for friends and family members.
Place the coloring page in a frame, wrap the gift, and give it to someone they love!
I've selected my favorite Christmas Coloring Pages to share with you below.
Types of Christmas Coloring Pages
There are all sorts of different types of Christmas coloring pages that you can find to print for your kids.
You can find pages that feature Santa, reindeer, elves, toys, and more. There are also religious coloring pages available.
No matter what your child's interests are, there is sure to be a coloring page out there that they will love. Take a look below and see what you can find!
I love how these are simple but still festive, so they're fun without being overwhelming.
Keep scrolling below these links to find a variety of Christmas coloring pages. If you are looking for more specific Christmas coloring pages, these links below can help:
More Christmas Coloring Pages
Christmas Coloring Pages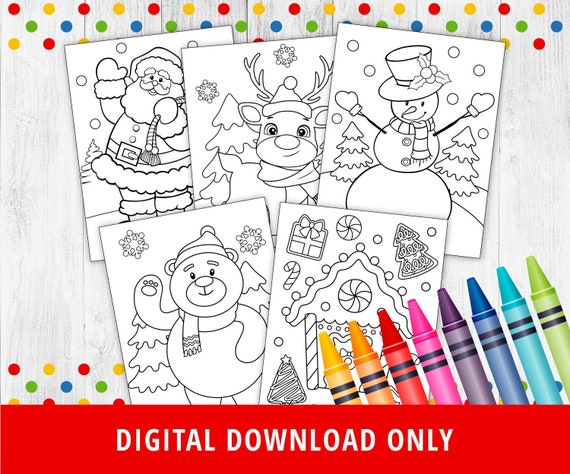 Christmas Coloring Pages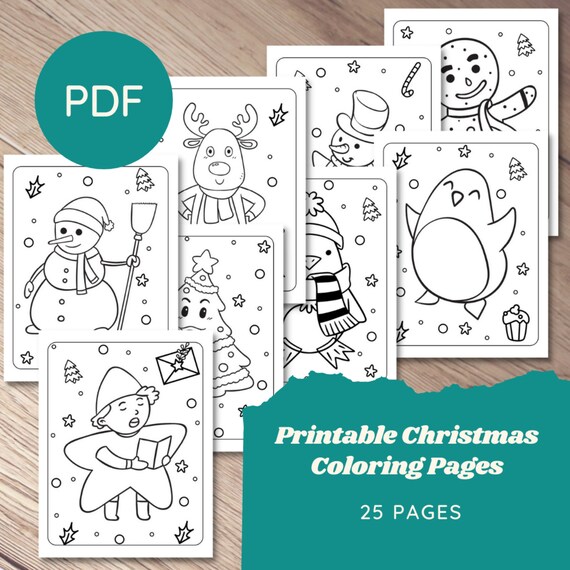 Christmas Coloring Pages for Kids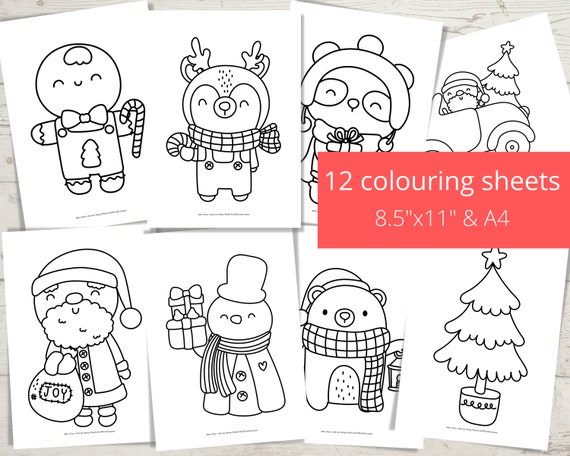 Printable Christmas Coloring Pages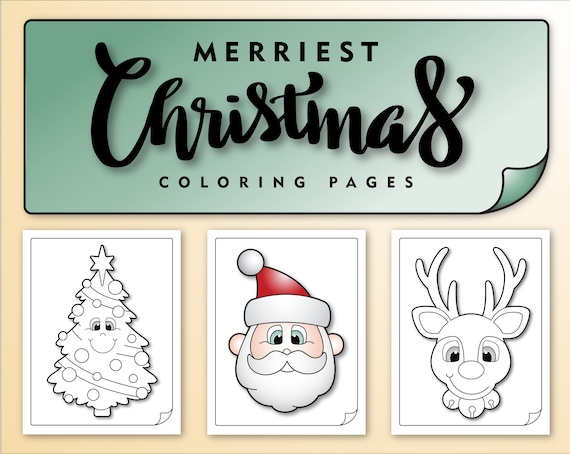 Christmas Coloring Pages for Kids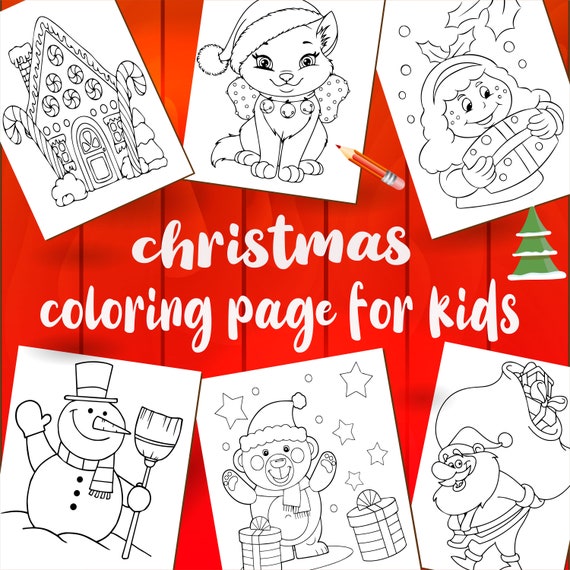 120 Downloadable Christmas Coloring Pages for Kids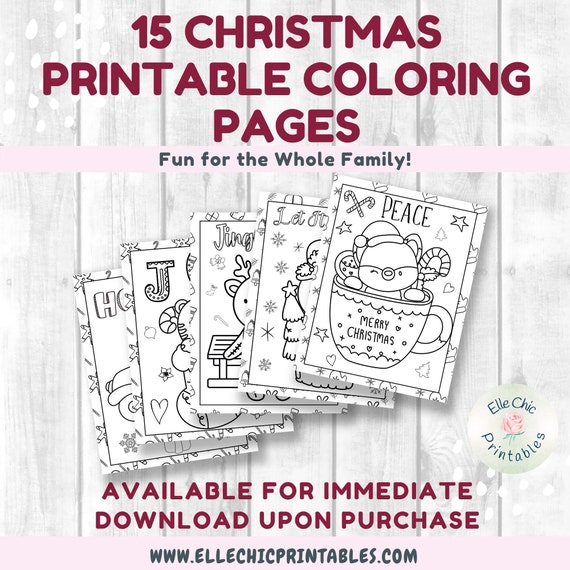 Christmas Coloring Pages for Kids

Christmas Coloring Pages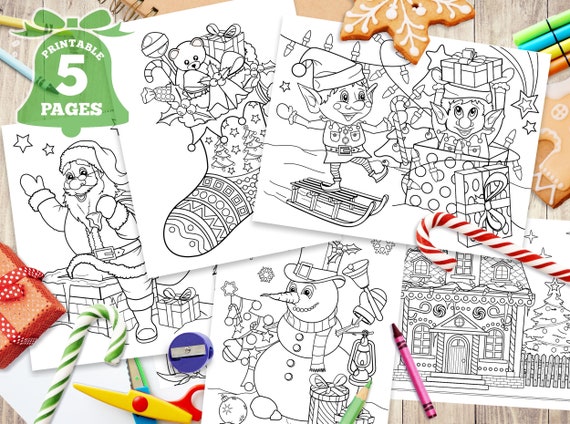 5 Pack Christmas Coloring Pages for Kids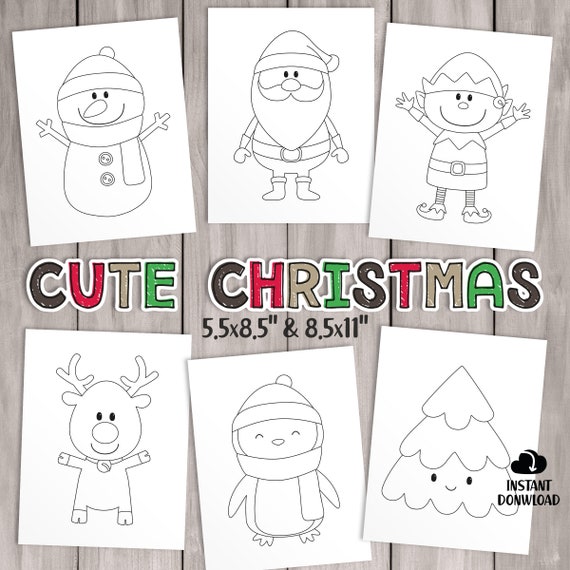 Printable Christmas Coloring Pages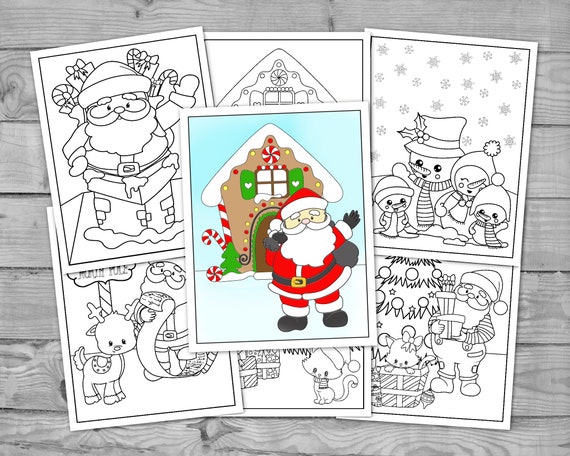 Printable Christmas Coloring for Kids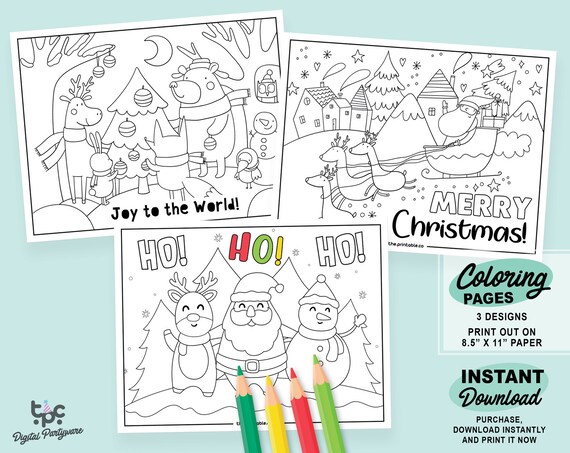 Christmas Coloring Pages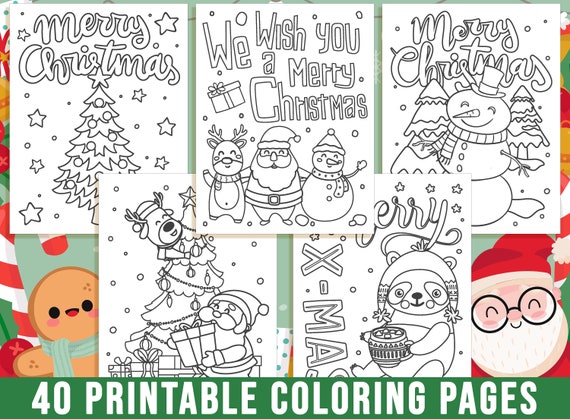 Christmas Coloring Book – 40 Printable Christmas Coloring Pages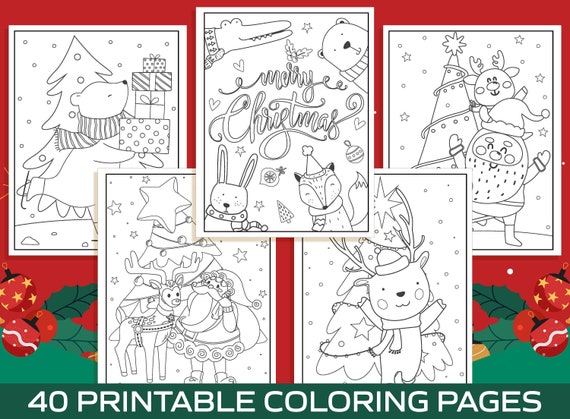 Christmas Coloring Pages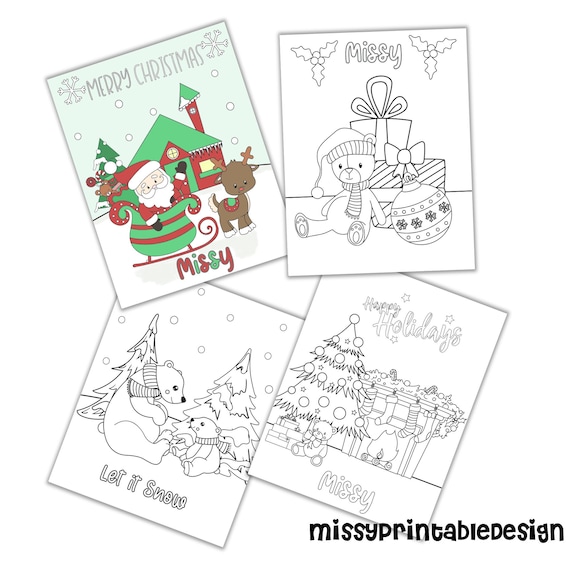 Personalized Christmas Coloring Pages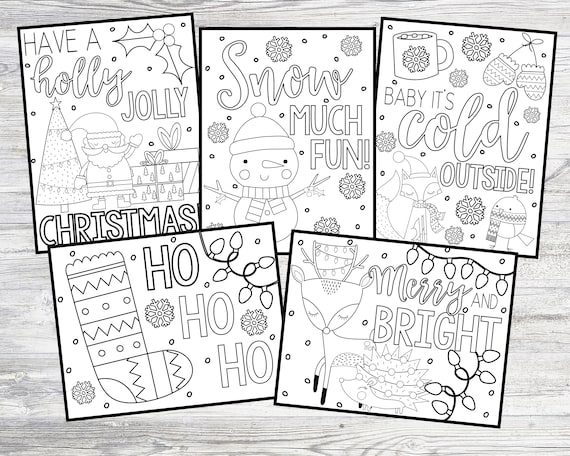 Printable Christmas & Winter Coloring Pages for Kids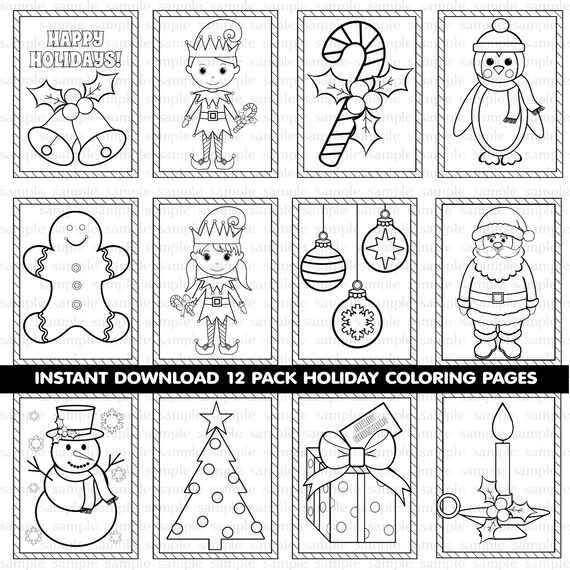 Christmas Coloring Pages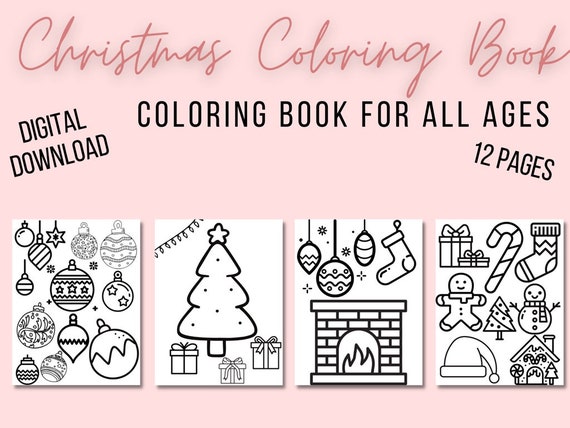 Christmas Coloring Book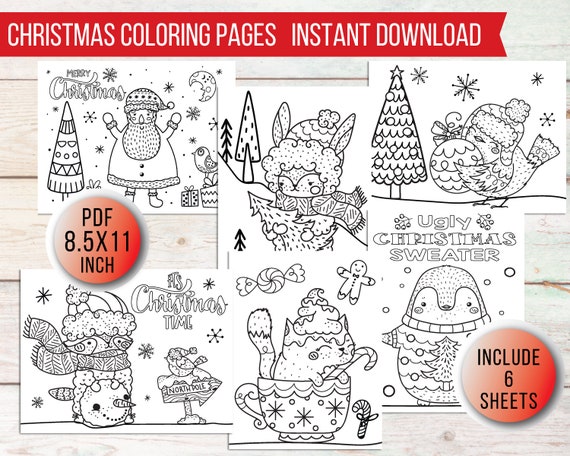 Christmas Coloring Pages for Kids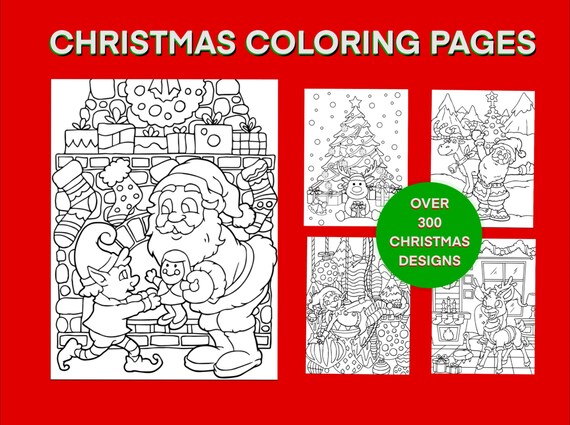 300 Christmas Coloring Pages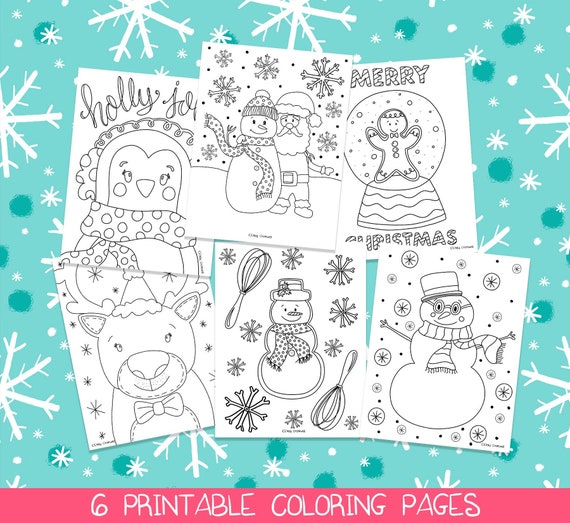 Christmas Coloring Pages