If you're looking for a fun Thanksgiving craft to do with your kids, look no further than this Disguise a Turkey Gumball Machine!
This is a great activity to keep kids entertained while also getting them into the holiday spirit.
And who knows, you might even end up with some cute turkey-themed decoration for your home. So get out those crafting supplies and let's get started!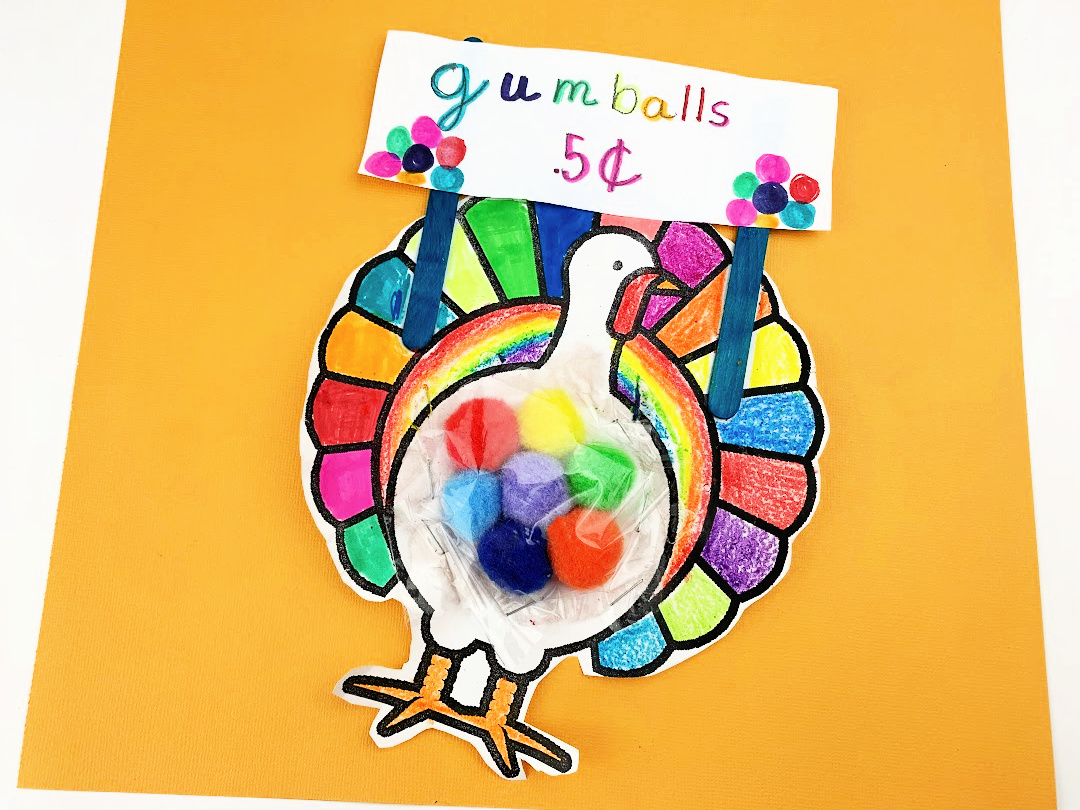 I recently learned that the idea for disguising turkeys comes from this book, Turkey Trouble.
Watch the read aloud here:
The simple idea is that the turkey doesn't want to be eaten at Thanksgiving, so it's your child's job to use items around your home to dress up the turkey so that the turkey won't be found!
Have your child decide on how they want to disguise the turkey as a gumball machine.
Then, gather the necessary supplies to create the turkey! You can use crayons, markers, beads, glitter, pom poms, pipe cleaners, popsicle sticks, feathers, cotton balls, sequins, and other art supplies and crafts to add to your disguise a turkey.
My pictures in this post from our Disguise a Turkey Gumball Machine can help you with your idea.
100+ Disguise the Turkey Ideas
More Disguise a Turkey Ideas: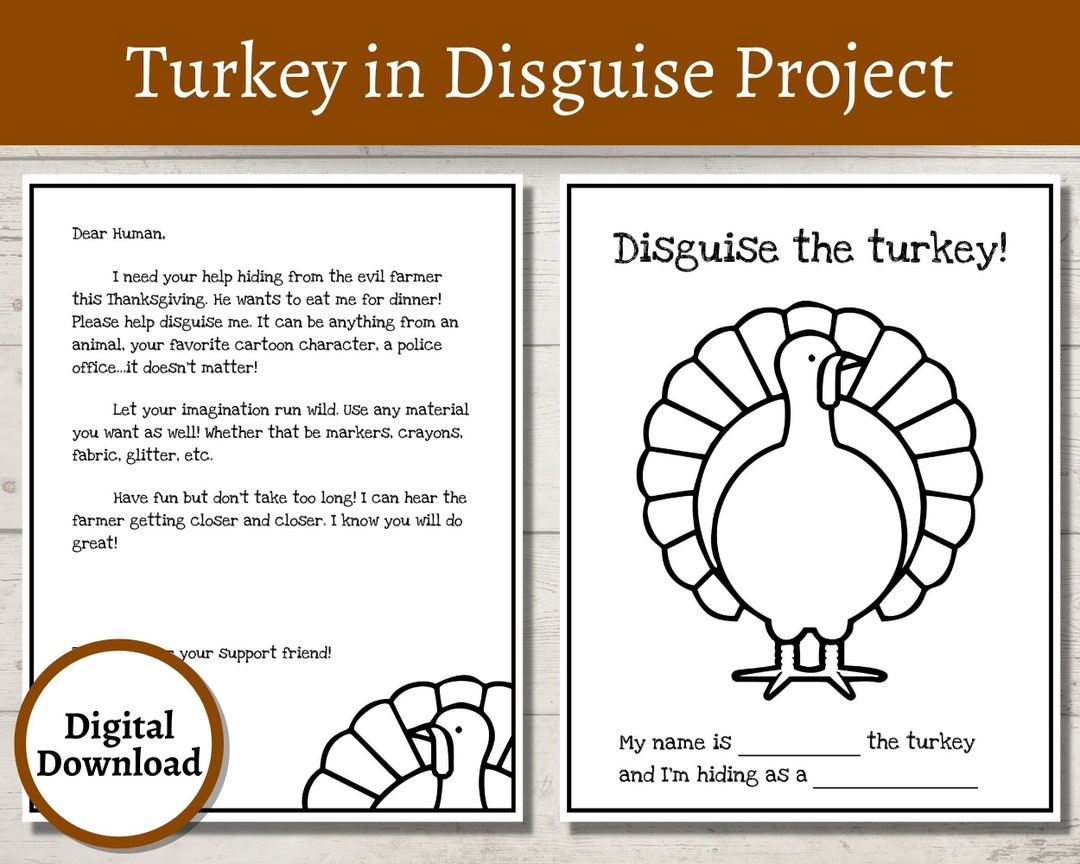 Print Now: Turkey in Disguise Project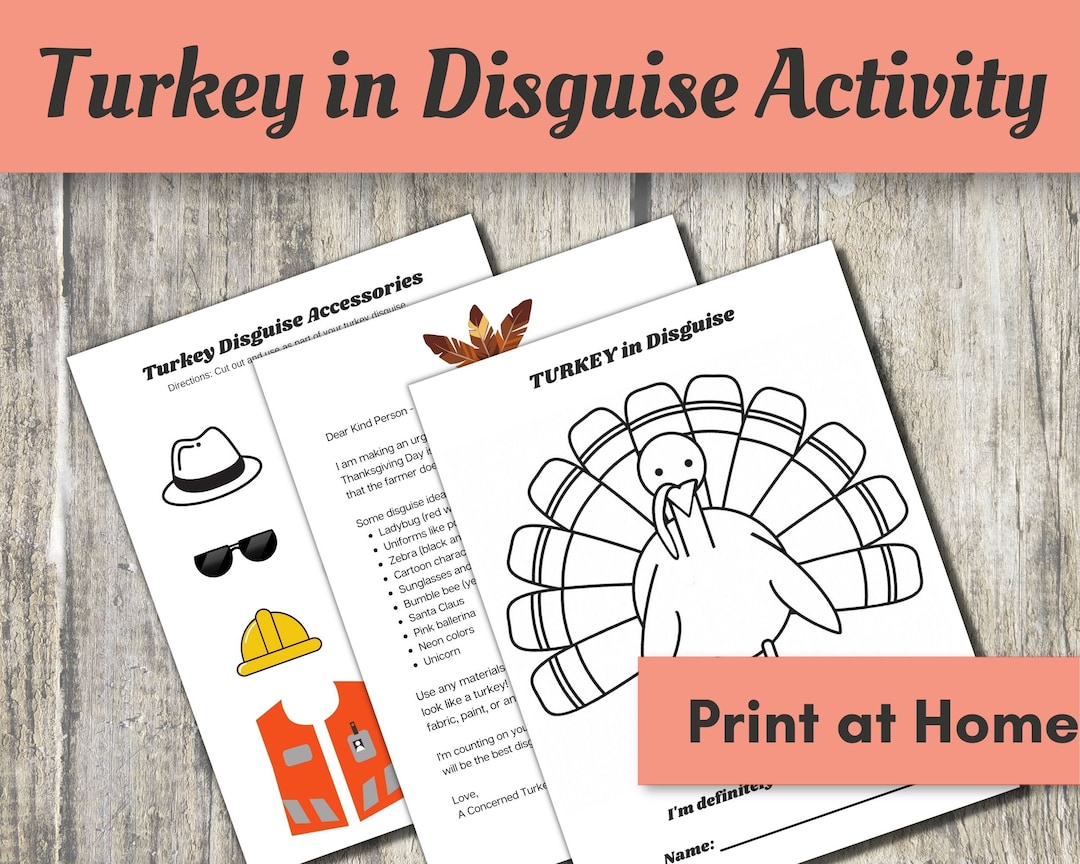 Print Now: Turkey in Disguise Activity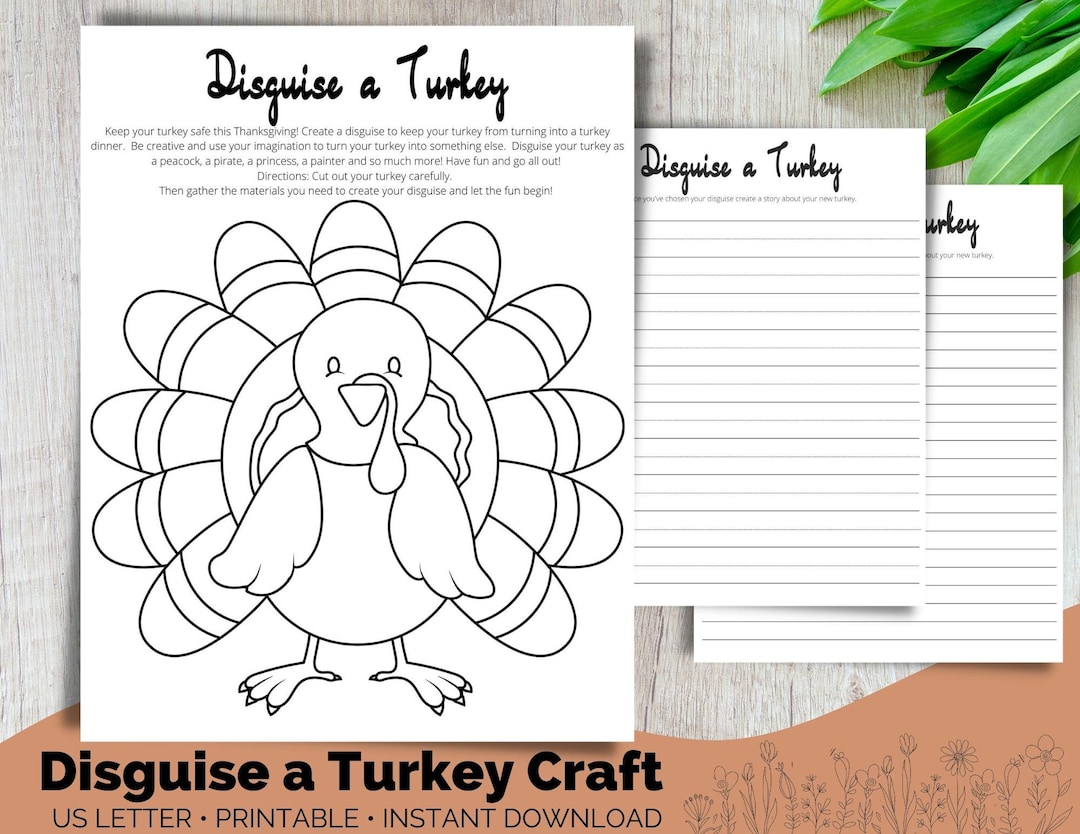 Print Now: Disguise a Turkey
Disguise a Turkey Gumball Machine
My daughter created this gumball machine turkey. I loved her creativity! Here's what we used for this turkey:
Supplies:
Now it's time to get creative with your turkey! Have fun!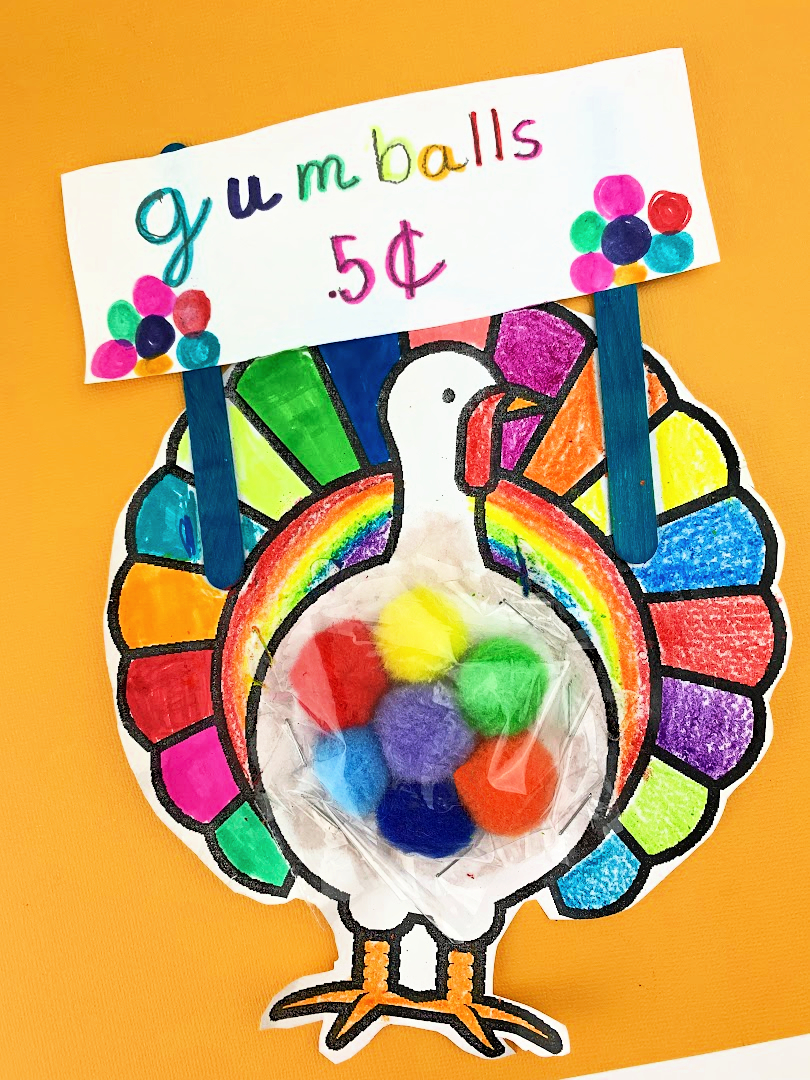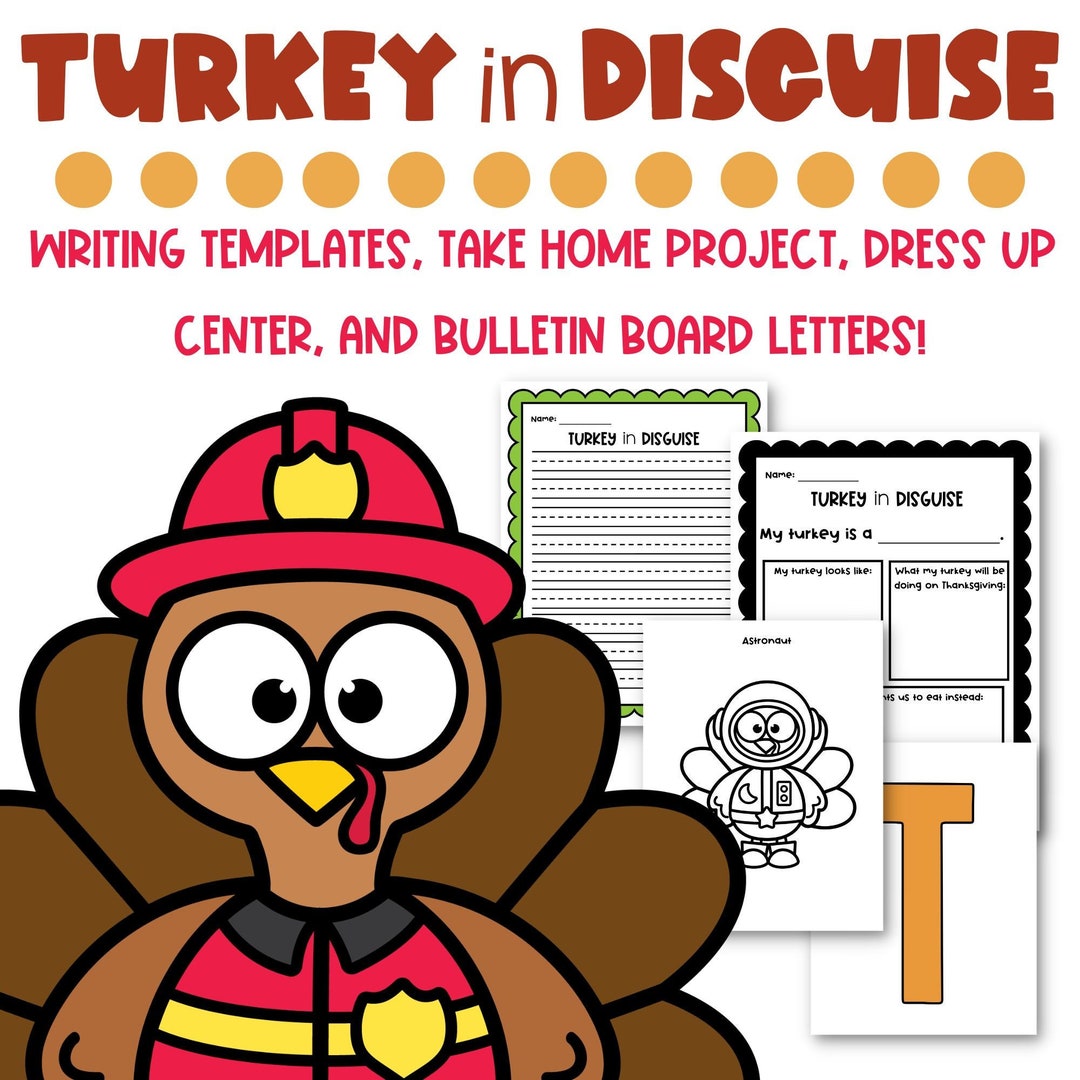 Turkey in Disguise Thanksgiving Writing Activity for Kids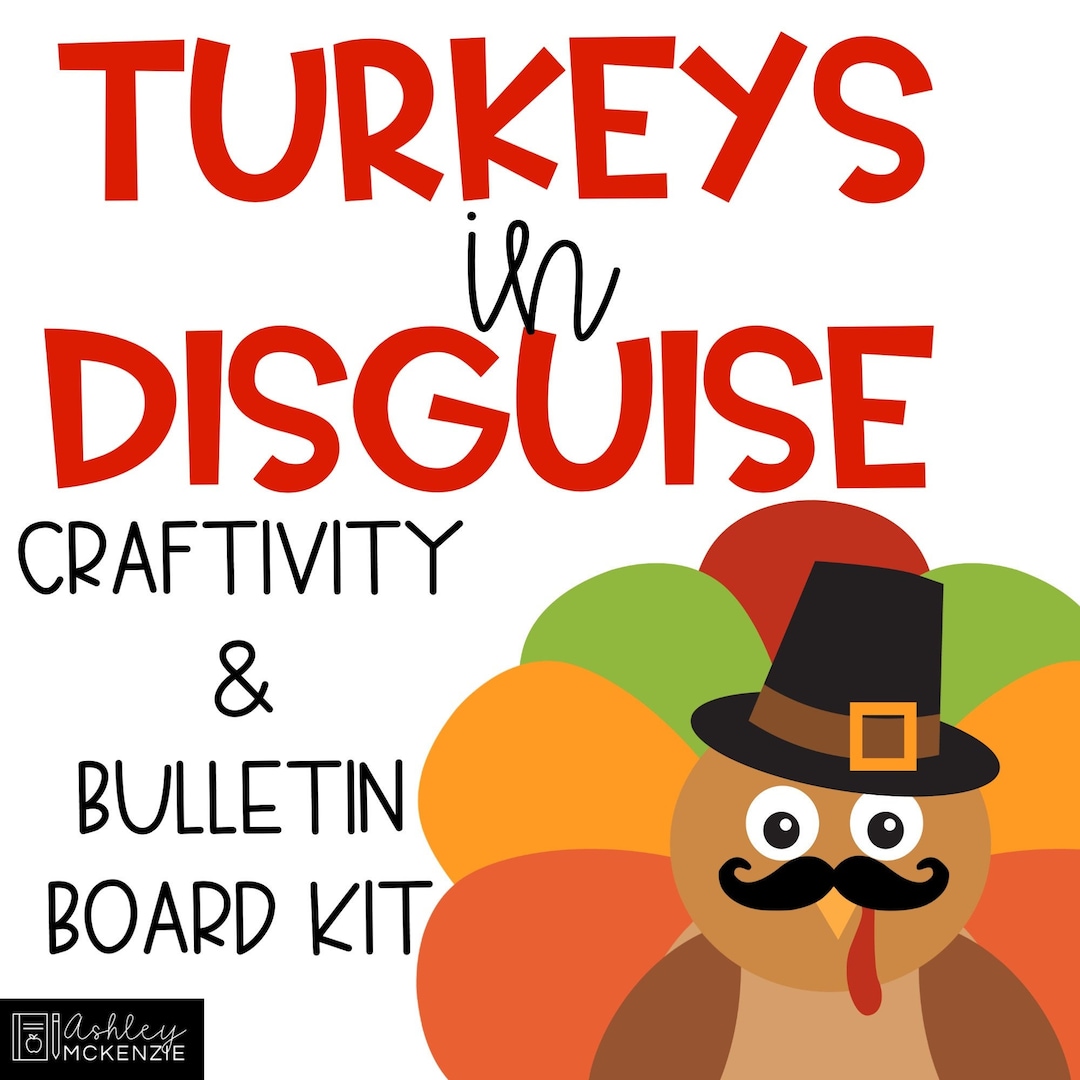 Turkeys in Disguise Thanksgiving Writing Craft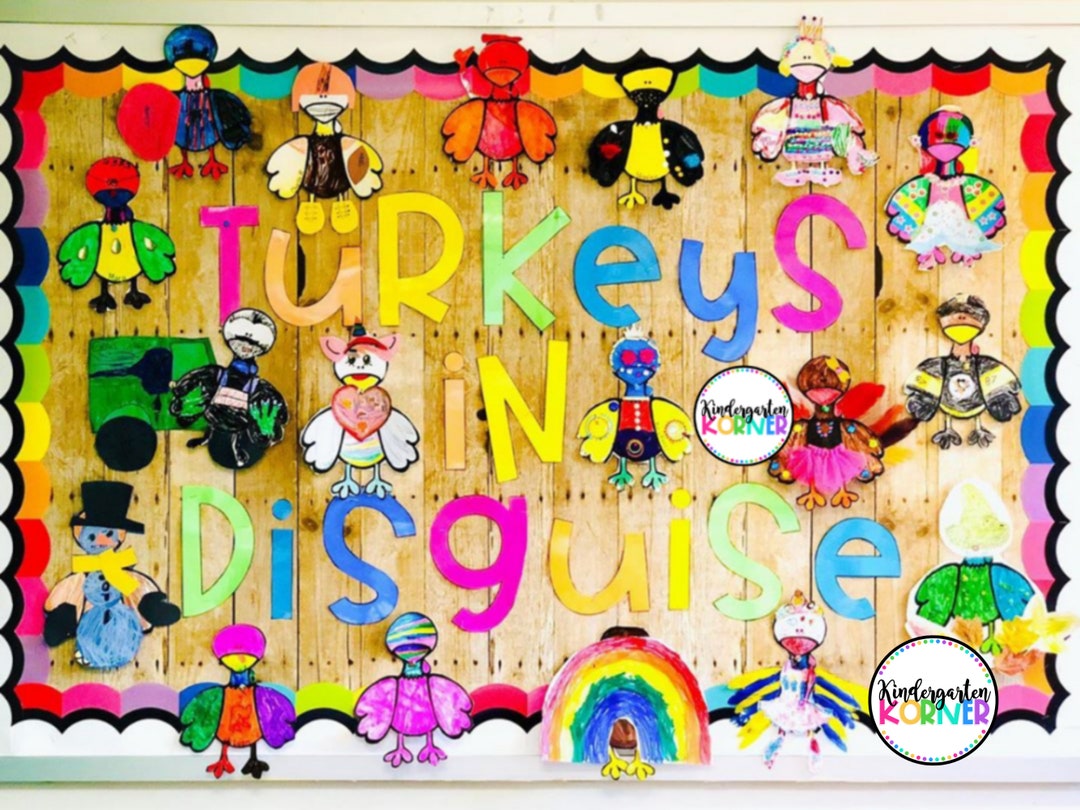 Disguise a Turkey Thanksgiving Bulletin