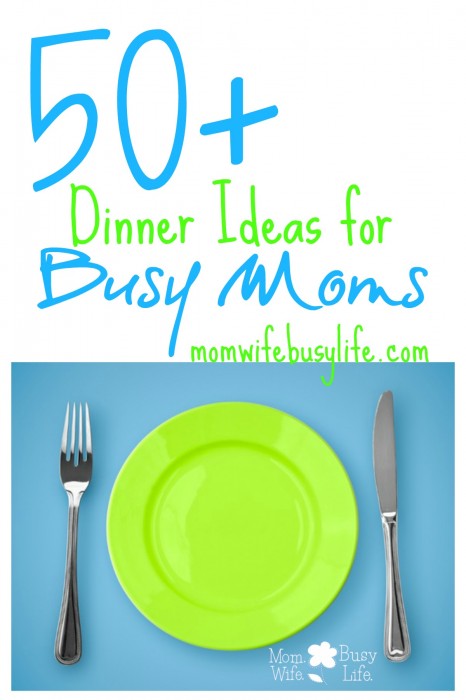 Dinner Ideas for Busy Moms
Are you a busy mom or wife struggling to come up with dinner ideas to make each week for the family? If you are like me, you tend to forget what to make during the week when you have several other things to juggle and remember!
I created a list below of 50+ dinner ideas for busy moms. The purpose of this list is to serve as a reminder of menu ideas that you can make during the week because it's easy to forget them if you don't have this list available. Many of these do not require a recipe because they are very basic. Print this list and laminate it! Take it with you to the grocery store each week to help you remember what you can make while you are browsing the aisles!
Do you have any Dinner Ideas for Busy Moms to add to this list? Leave a comment!