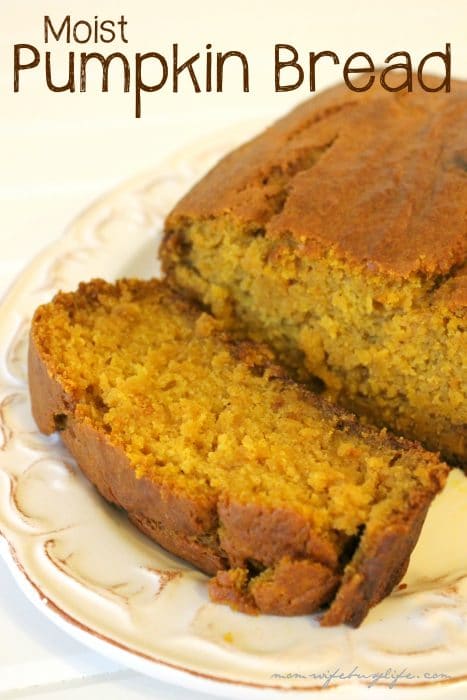 The fall season is my favorite time of year. I love everything about fall including the cooler temperatures, football season, warm drinks, everything pumpkin, and yummy smells in my house. I also love to bake with my girls in the fall and come up with delicious treats for the family to enjoy.
Now that fall is approaching, I thought this would be the perfect time to bake with my girls and allow them to be involved in the trial run process of making my pumpkin bread that we will be having for Thanksgiving this year! They did everything, I just told them what to do! I think they really enjoyed baking with mom and we were all able to enjoy our pumpkin bread. I was very pleased with our pumpkin bread recipe. This recipe creates a very moist pumpkin bread and is delicious paired with coffee or milk!
Moist Pumpkin Bread Recipe
Ingredients:
1 ½ cups flour
1 tsp. salt
1 cup sugar
1 tsp. cinnamon
1 tsp. baking soda
2 tsp. baking powder
1 (15 oz.) can of pumpkin puree
½ cup vegetable oil
1 tsp. vanilla extract
1 tsp. pumpkin pie extract
2 eggs, beaten
¼ cup water
Directions:
1. Preheat oven to 350 degrees. In a large mixing bowl, mix together the dry ingredients: flour, salt, sugar, cinnamon, baking soda, and baking powder. Set aside.
2. In a medium size mixing bowl
, combine the pumpkin puree, vegetable oil, vanilla extract, pumpkin pie extract, eggs, and water. Mix well.
3. Pour the wet mixture into the dry ingredients and stir together until all ingredients are mixed well. Pour batter into a greased loaf pan
and bake for about an hour.
To check to see if the pumpkin bread is done, stick a knife or long skewer into the center and remove. If the knife is clean, the pumpkin bread is done!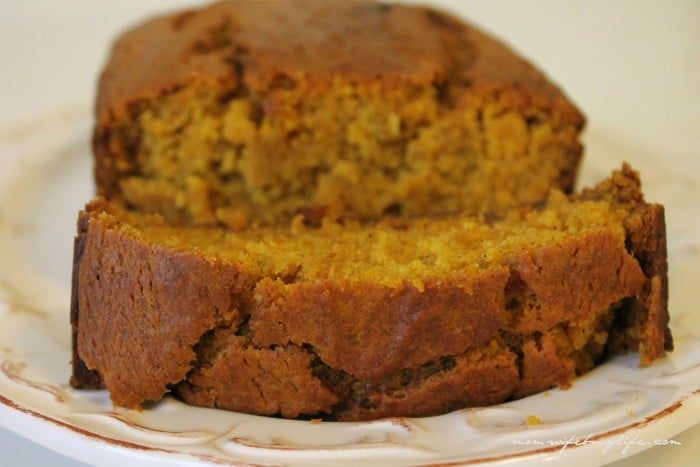 Slice the bread up and serve it to your guests and enjoy with a glass of cold milk or hot coffee!
While you are here, check out this Southern Cornbread Dressing recipe!
More pumpkin inspired recipes: