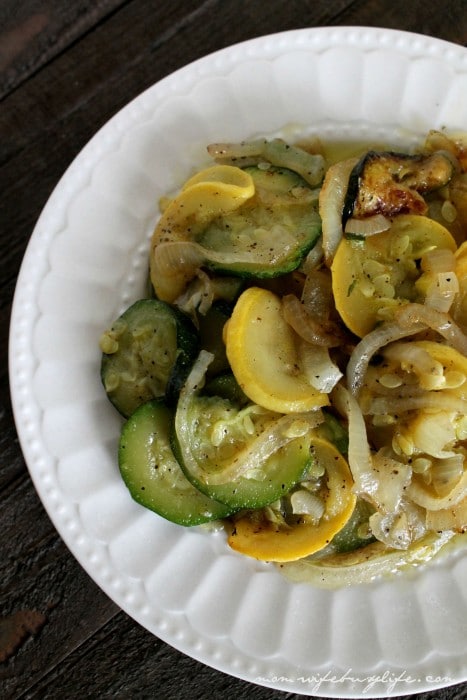 The fall is the season for cooking over here at my house! I love to get creative in the kitchen with a variety of ingredients including vegetables. I try to make a healthy side to go with dinner for the family every night, but sometimes I run out of options and ideas. Zucchini, squash, and onions are one of my favorite go-to side dishes when I need to serve something healthy, quick, delicious, and easy. If you are a busy mom and you are looking for an easy and delicious recipe to serve for your family, try this Sauteed Zucchini and Squash recipe!
Ingredients:
1 Zucchini
1 Squash
1 Onion
2 tbsp. of olive oil
1/2 tsp. salt
1/2 tsp. pepper
Directions:
1. Thinly slice the zucchini, squash, and onion. Discard the ends of each.
2. In a skillet, combine all ingredients and mix well.
3. Cook on medium to high heat for about 5 minutes and stir regularly until all vegetables are slightly browned.
Serve and enjoy!