Are you disguising a turkey this year? Consider a Ninja Turkey Disguise! Use this example below to get an idea on how you can create your very own Ninja turkey.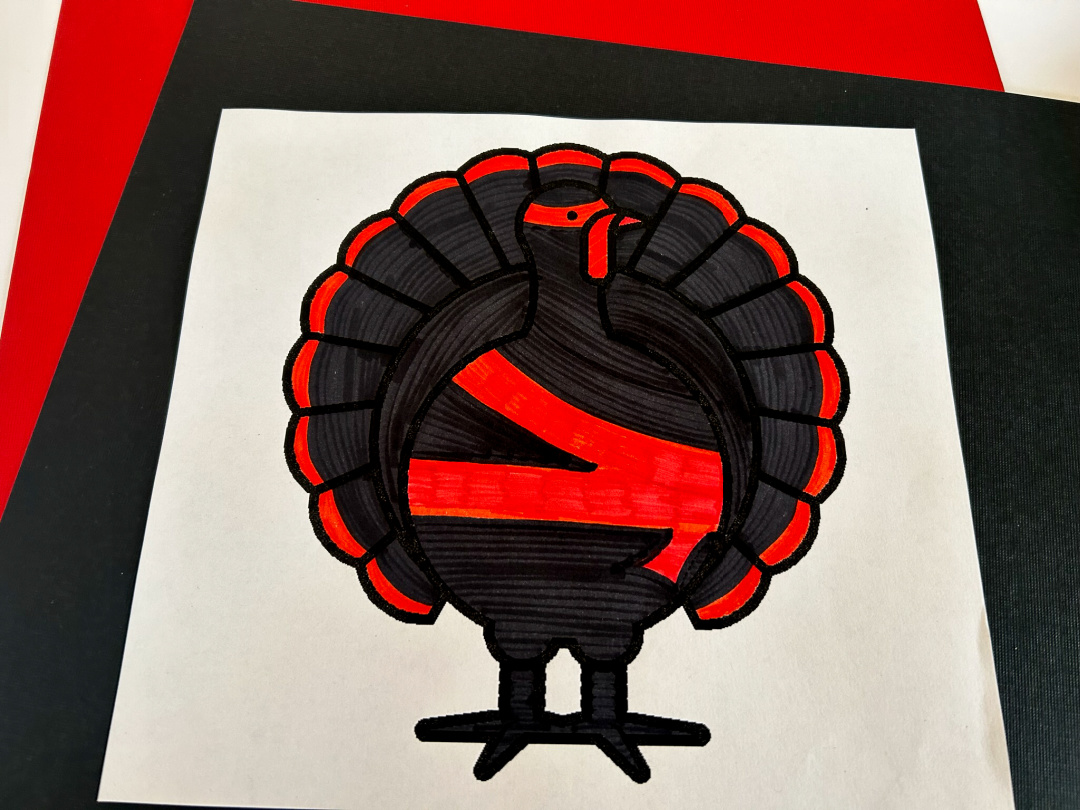 Why Every Busy Mom Should Choose the Ninja Turkey Disguise This Year
With the fall season in full swing, the days are getting shorter, and our to-do lists are getting longer.
From preparing for the holidays to managing school projects and trying to keep up with our everyday routine, life as a mom is undeniably hectic.
One of the more entertaining (yet sometimes stressful) projects is the iconic "Disguise a Turkey" assignment. While there are numerous ideas out there – from superheroes to popular characters – there's one standout disguise this year that promises creativity, ease, and loads of fun: The Ninja Turkey.
Best Karate and Martial Arts Movies and Films for Kids
Here's why it should be the go-to choice for every busy mom.
1. Simplicity and Efficiency
Let's face it; as much as we love our children's school projects, the last thing any mom needs is a complicated task that requires hours of meticulous attention.
The Ninja Turkey disguise is simple, elegant, and easy to put together. All you need are a few basic craft supplies that you might already have lying around:
paper (cardstock is best for this activity)
red marker
black marker
Using these materials, any mom can craft a mysterious ninja look in a fraction of the time it would take to make more intricate disguises.
Efficiency is the ninja's way, after all!
If you are looking for a printable turkey to use for this Ninja turkey, here is one below: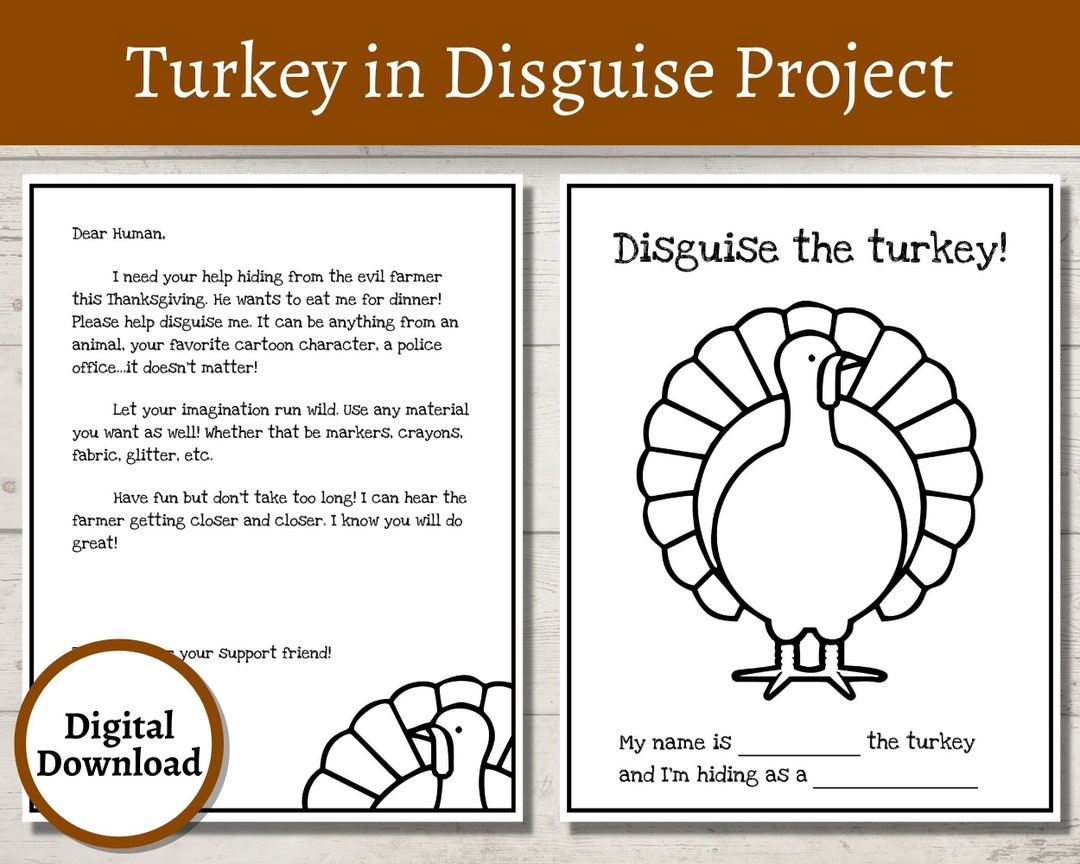 Disguise a Turkey Template
2. Creative Flexibility
The essence of a ninja is stealth and adaptability. This concept also applies to crafting the disguise.
You have the flexibility to personalize it as much as you want.
From adding little ninja weapons, like nunchucks made from popsicle sticks, to drawing on a ninja belt, you can adapt the project to fit the level of detail you're comfortable with.
3. Affordable
In the current economic climate, not every parent has the luxury of spending a lot on craft supplies.
The Ninja Turkey disguise is cost-effective. You're leveraging mostly construction paper or markers that you most likely have on hand at home.
4. It's Educational
While it might seem like just a fun project, the Ninja Turkey disguise can be an educational opportunity for your child.
You can teach them about the history and culture of ninjas and their skillsets. It's a great way to infuse a bit of knowledge into a craft activity.
5. Gender Neutral
A ninja disguise is perfect because it's not limited to boys or girls; it's universal.
Every child can proudly present their Ninja Turkey, irrespective of gender, making it an inclusive disguise choice.
6. Opens Up a World of Storytelling
One of the best things about the Ninja Turkey is the potential for storytelling.
Why did the turkey become a ninja? Is he saving the farm from an evil villain?
Or is he on a mission to protect the other turkeys?
The tales are endless, and they can be a fantastic bedtime story treat for your child after the project is done.
7. It Stands Out
In a sea of disguised turkeys, the Ninja Turkey is bound to stand out. Its unique, sleek look, combined with the inherent coolness of ninjas, makes it a memorable choice.
Your child will undoubtedly be excited to share their turkey's new identity with classmates.
Do you need a Disguise a Turkey project pack? Consider this option in my printable shop: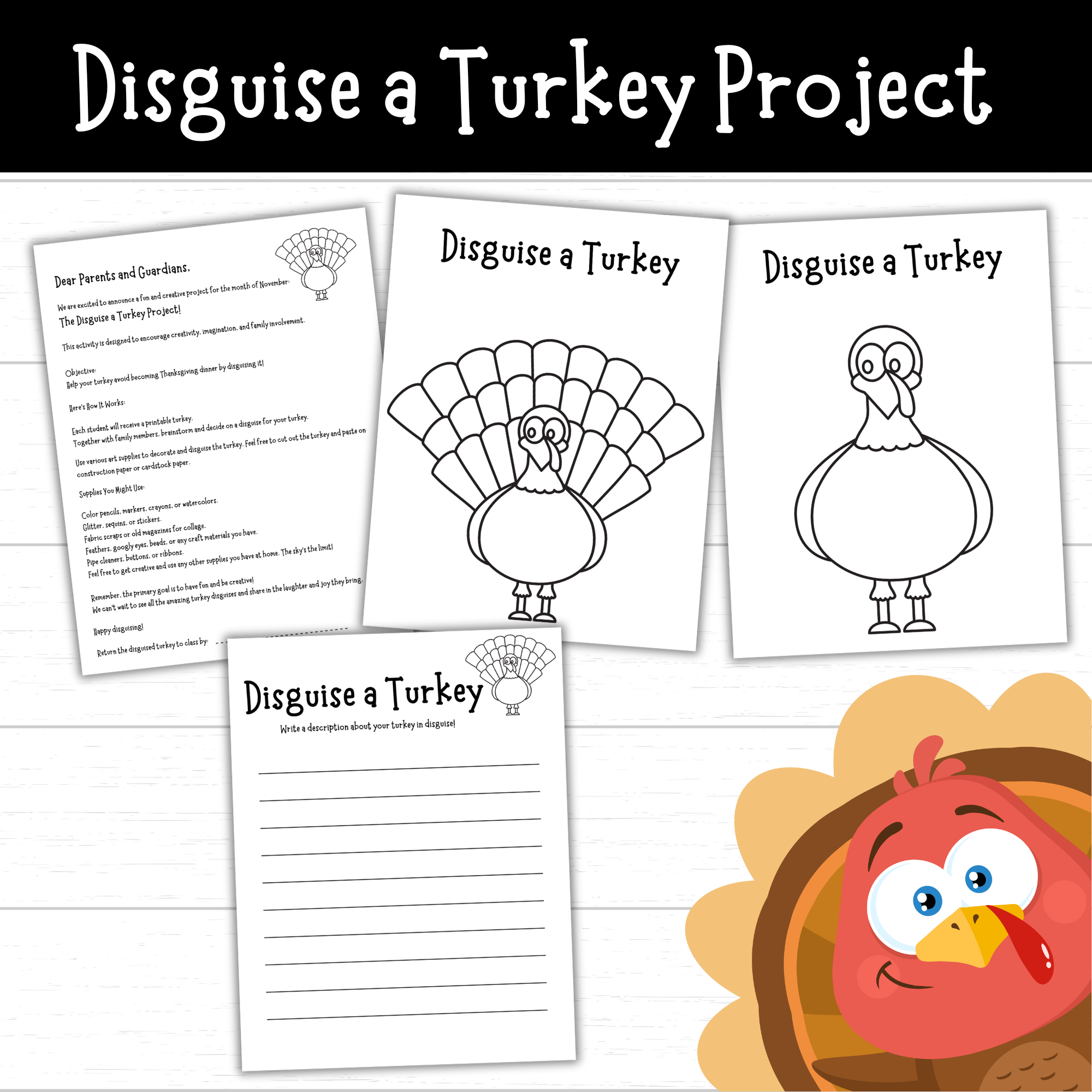 Buy Now: Disguise a Turkey Project Pack
8. Bonding Time
For busy moms, quality bonding time with the kiddos is gold.
Working on the Ninja Turkey disguise is not just about making a craft; it's about the laughs, the goofy ninja moves, and the shared memories you create during the process.
These moments are priceless.
9. It's Stress-relieving (for Moms)
There's something calming about crafting, especially when the project is as straightforward as this one.
For moms juggling numerous tasks, taking a short break to help create a Ninja Turkey can be a therapeutic escape.
And let's admit, who wouldn't chuckle at the sight of a turkey ready to embark on a secret mission?
10. Encourages Imaginative Play
Once the project is complete, it doesn't have to be the end for the Ninja Turkey.
The disguised turkey can be a centerpiece for imaginative play.
Kids can engage in pretend-play, acting out ninja stories, further enhancing their creativity and imagination.
In Conclusion
While there are a plethora of ideas for the 'Disguise a Turkey' project, the Ninja Turkey stands out for its simplicity, efficiency, and the sheer fun factor.
For every busy mom looking for a quick yet memorable disguise solution, this is it.
So, gather those craft supplies and let the ninja mission begin.
Here's to a stealthy, disguised turkey that will surely have everyone talking!
Ninja Turkey Disguise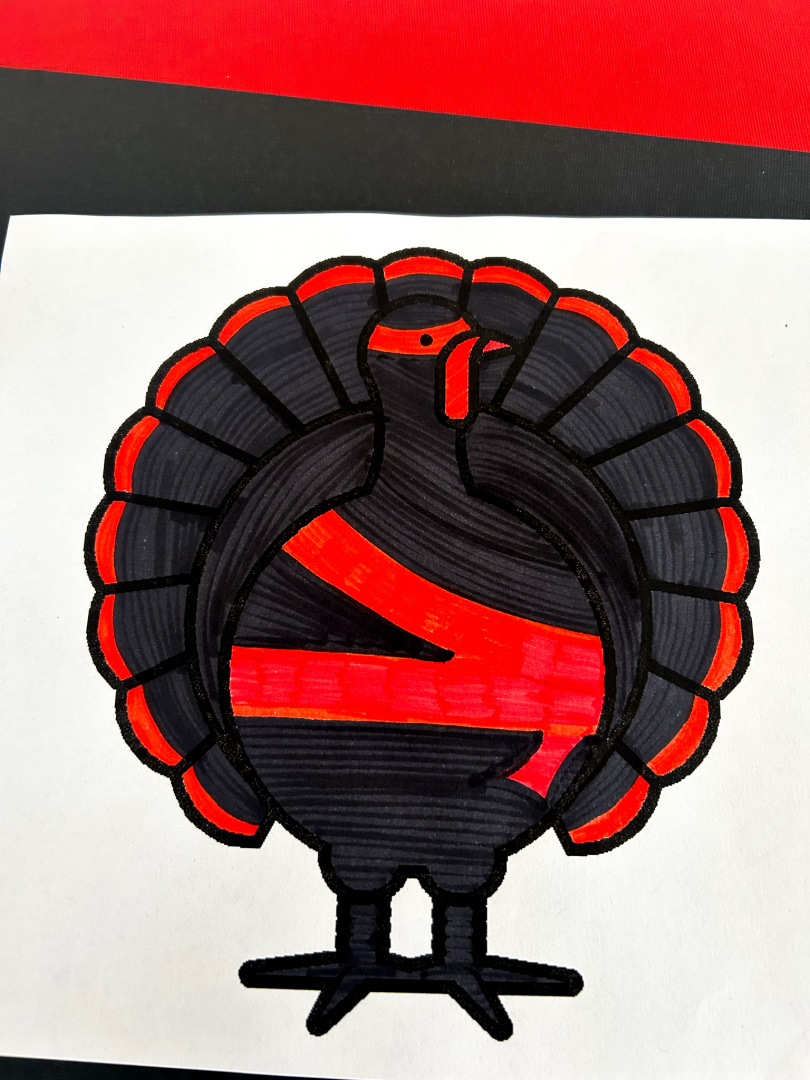 More Turkey Disguise Ideas: