We make this quick and easy chili recipe on a regular basis! We serve it with hot, buttery cornbread!
Weekdays and nights are very busy for us! That's why I always rely on quick and easy recipes to make for the family each week! Here's a recipe that you will find us creating on a weekly basis! It's easy, delicious and perfect any time of the year, especially during this fall and winter season!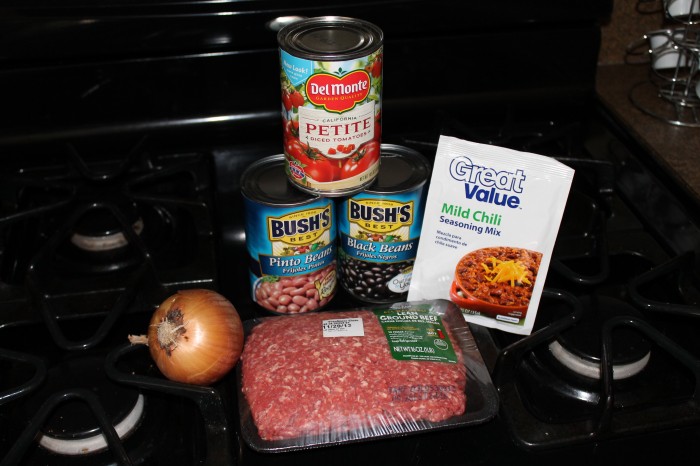 Quick and Easy Chili Recipe
Ingredients:
1 can of Diced Tomatoes (undrained)
1 can of Pinto Beans (undrained)
1 can of Black Beans (undrained)
1 pound ground beef
1 onion (sliced)
1 package of mild chili seasoning
Optional:
Shredded Cheese
Sour Cream

Directions:
Brown the ground beef in a large skillet. Add the onion, mild chili seasoning packet, diced tomatoes, pinto beans, and black beans. Combine and mix well. Cook on medium to high heat for about 5-10 minutes or until the mixture starts to boil. Turn the heat to low and cook for 5 minutes. Simmer and serve!
Serve the chili with cheese and sour cream or with cornbread or tortilla chips!
Try these cornbread recipes with your chili:
More great recipes:
>> Click here to sign up for my email list and get access to my FREE printable library!