This Strawberry Icebox Cake Recipe is a great treat for the whole family this summer. It's a light and refreshing treat for all!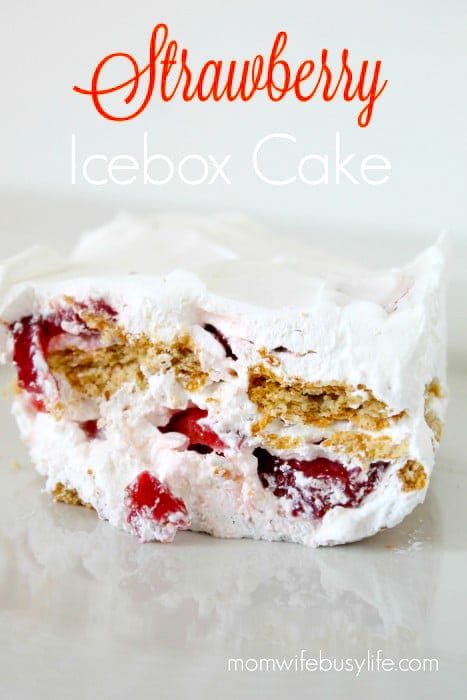 Spring is here on the East Coast. The temperatures are warmer, the trees and flowers are in bloom, and the days are getting longer. This is one of my favorite times of the year. I love to spend most of my time outdoors during the spring season. I also like to spend my time in the kitchen creating delicious recipes for the family!
Strawberries are the perfect addition to many spring time recipes. My girls love to help me create delicious recipes in the kitchen with me. I usually allow them to do most of the work with the exception of using sharp knives, slicers, or the oven.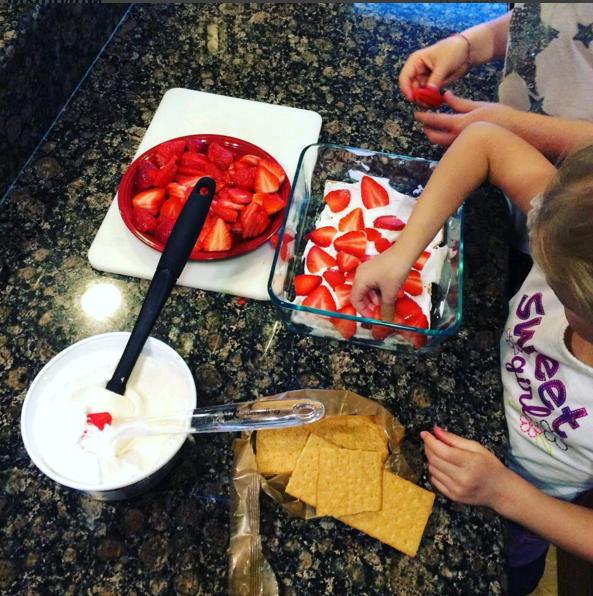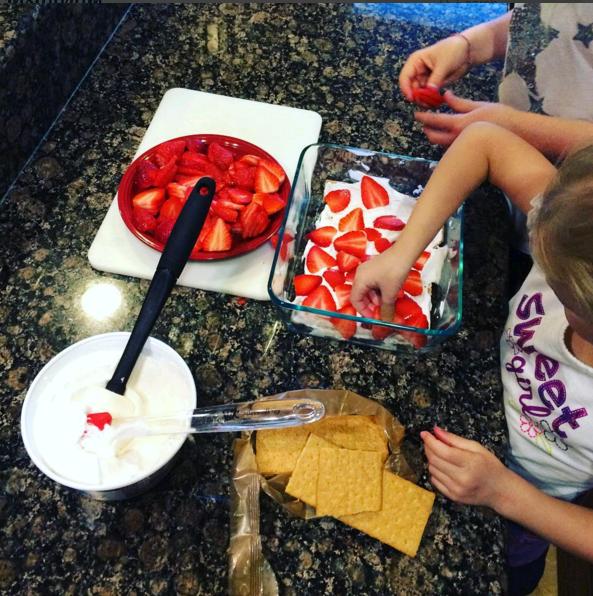 This Strawberry Icebox Cake Recipe is an easy recipe that requires only three ingredients! The Strawberry Icebox Cake is a light and tasty dessert and perfect to serve after dinner or at your next gathering.
Strawberry Icebox Cake Recipe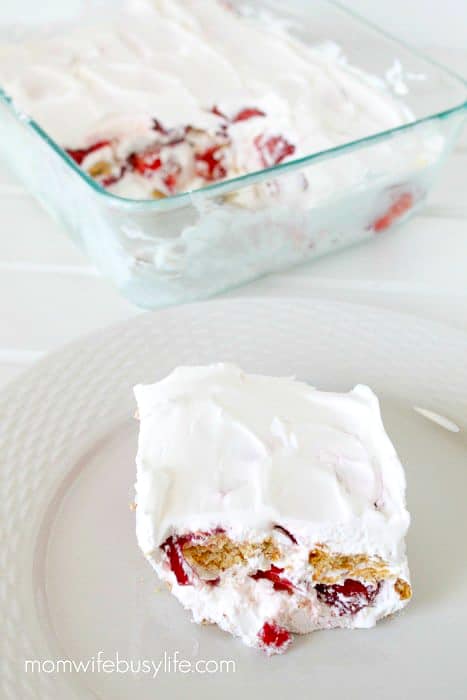 Ingredients:
10 Thinly Sliced Strawberries – I use this Strawberry Slicer for my strawberry recipes!
12 Graham Cracker Sheets
1 Large Tub of Whipped Cream
Directions:
1. Line the bottom of a baking dish with graham crackers.
2. Spread an even layer of whipped cream over the graham crackers.
3. Spread strawberries over the layer of whipped cream.
4. Repeat steps 1-3 two more times.
5. Spread an even layer of whipped cream over the final layer.
6. Refrigerate and chill for at least 2 hours before serving.
Enjoy!
Let me know what you think about this great recipe!
More Delicious Strawberry Recipes: